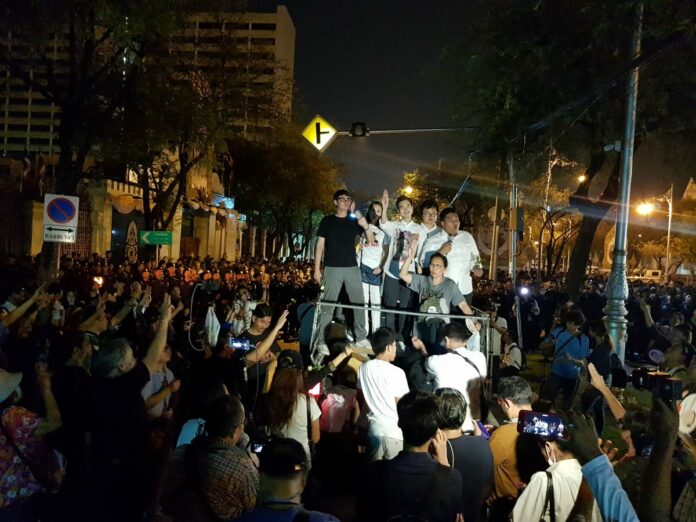 BANGKOK — The defense minister on Monday said weekend demands from protesters for the army to end its support for the junta were impossible.
Gen. Prawit Wongsuwan, who is also deputy junta leader, said the military would not meet the demands of pro-democracy protesters who on Saturday marched from Thammasat University to army headquarters in Bangkok.
"[The army and junta] won't separate […] the army is part of the junta," Prawit said. "Only 100 or so protesters came."
There was no official count given of Saturday's protest – organizers optimistically put it at 1,000 – but it did appear the largest since protests began anew in January.
It was led by Rangsiman Rome, Nuttaa Mahattana, Karn Pongpraphapan, Arnon Nampha, Sirawith Seritiwat and other pro-democracy activists moving under the name "Democracy Restoration Group."
Waves of people walked in a ribbon across Ratchadamnoen from Thammasat. As they neared the army base activist Ekachai Hongkangwan, ran ahead and pushed through police barricades closely followed by Nuttaa and other protesters who crowded into the road and sat down on the road median's grass.
In front of army headquarters police held a line while protesters gave speeches and pelted the headquarters with paper airplanes and brochures.
Read: Pro-Democracy Marchers Demand Army Disband Junta
Prawit said the protests were an unnecessary "disturbance."
"This type of movement is causing a disturbance, because we already said we would have elections in February 2019," Prawit said.
Staging a poll in February, the most recent date put forward, has been called into question by a legal review of an election law.
"What do you want me to do? We already set when and how elections are going to happen, and who is going to do what. How can you hurry that? Everything is going according to the roadmap," he said when asked whether the junta would meet demands to dissolve the National Council for Peace and Order, as the junta calls itself, and hold elections in November.
"Think for yourself," Prawit said asked whether protests from the group were a security threat.
Protesters faced off against police Saturday, pushing their way through officers and around barricades to reach the army building.
Police threatened to disband the group by using powerful speakers but ultimately made no move against them. No army troops were present at the scene.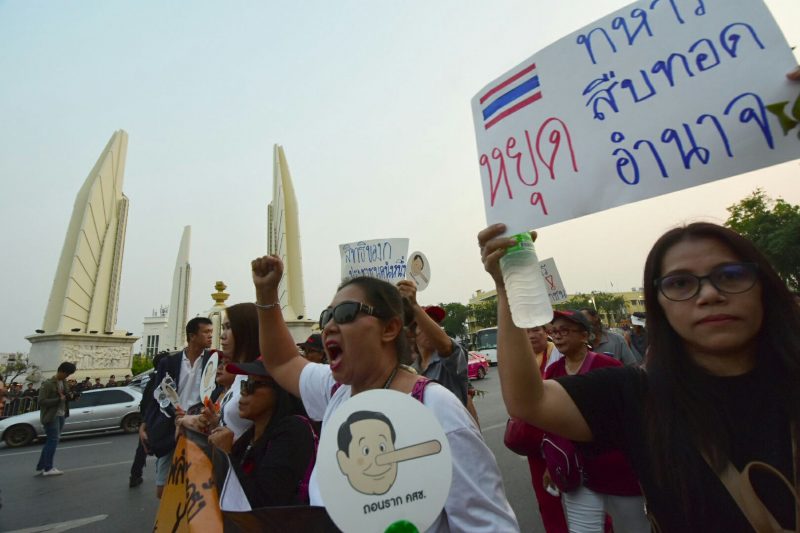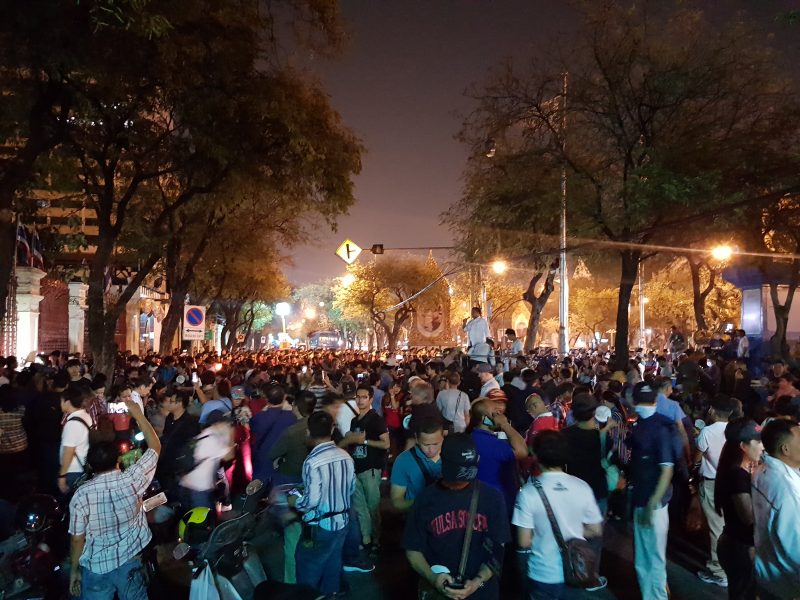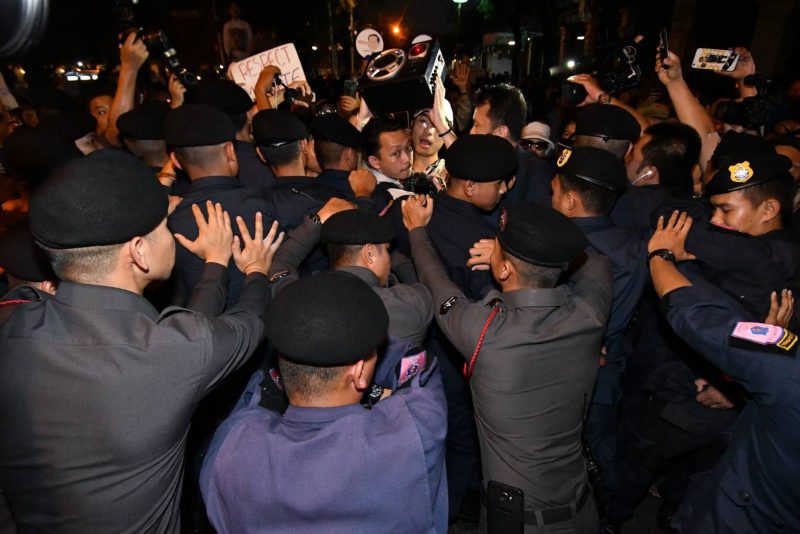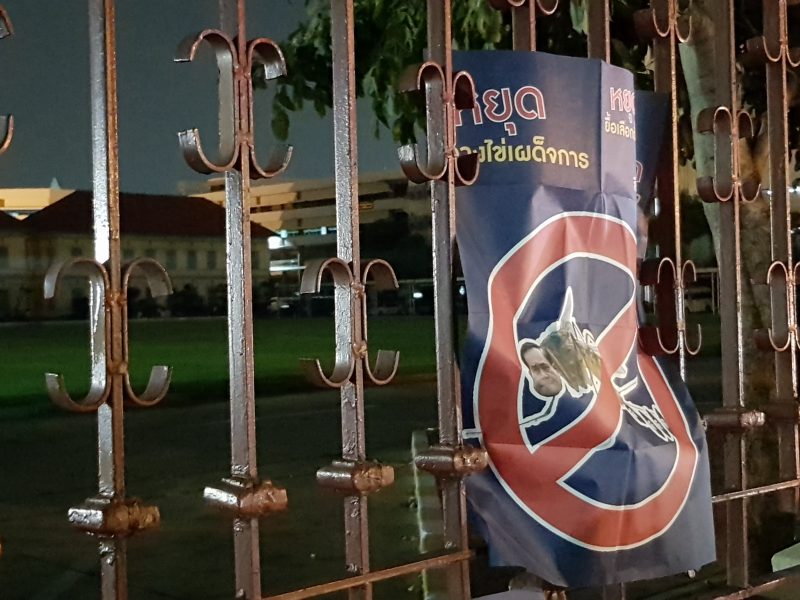 Related stories: