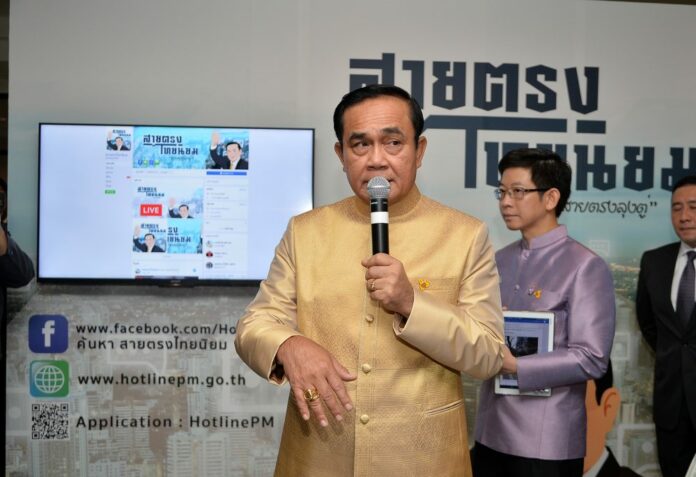 BANGKOK — Junta chairman Prayuth Chan-ocha on Tuesday said Democrat Party leader Abhisit Vejjajiva should watch his words after the politician told his party members they cannot vote for Prayuth as the next prime minister.
Speaking to reporters today, Prayuth suggested Abhisit's blunt instruction was disrespectful, and that he might change his mind after general elections slated for 2019.
"He should be careful with what he says … Who supports or doesn't support me, is up to them, but to say things like that, does it sound good?" Prayuth said. "Does it show respect for one another?"
Read: Democrats Can't Support Prayuth as PM, Abhisit Says
"Wait and see the future. When the election happens, will he change his stance or whatever? Let's see on that day, and then ask him again," he added.
Most observers believe Prayuth is interested in staying in power despite his repeated statements that he's not.
Abhisit said Sunday that members of the Democrat Party who support Prayuth's return to power should leave.
"If you want to support Prayuth, there are many options out there, you don't have to come here," Abhisit told reporters. "If you stay with the Democrat Party, you must support the party and the party chairman, no matter who it is."