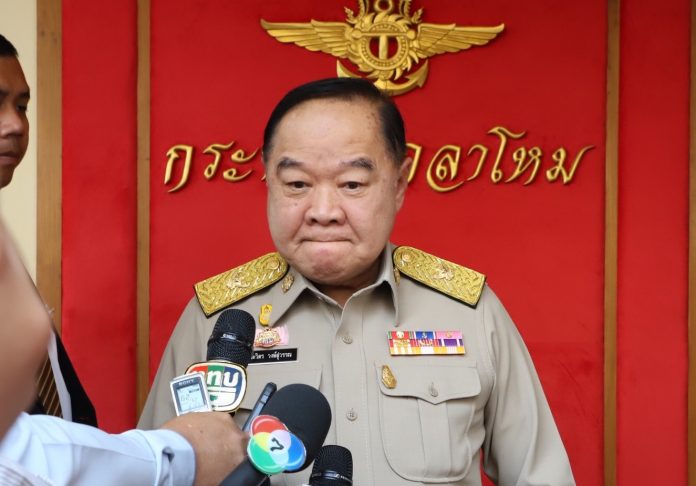 BANGKOK — Defense Minister Prawit Wongsuwan is on leave after undergoing heart surgery, a department spokesman said Thursday.
Maj. Gen. Kongcheep Tantravanich, defense ministry spokesman, said that Gen. Prawit, who is also a top junta official, is absent from the office for personal reasons after a coronary bypass.
"He already had his heart bypass surgery," Kongcheep said Thursday. "Now he's on leave for personal reasons. He's fine now, going to checkups."
Kongcheep wanted to clarify that the surgery had already happened after he saw news reports that Prawit was presently undergoing surgery. He declined to say when the surgery occurred.
The spokesman said Prawit would return to work "on a date after Songkran."
The news first spread Wednesday when Gen. Prayuth Chan-ocha said 72-year-old Prawit was undergoing surgery when chief royal adviser Prem Tinsulanonda, 97, asked about the defense minister at a Thai New Year's greeting ceremony.
"He's unwell, so he's getting a checkup. It's the veins in his heart. He has to get a bypass," replied Prayuth.
Prawit, who has led the ruling junta since 2014 as Prayuth's second-in-command, was conspicuously absent at the annual ceremony where those holding power pay homage to the man who's been central to power for four decades and many successive governments.
Prawit, who is currently under fire for owning dozens of undeclared ultra-luxury watches, also disappeared from work for over a week for reported health reasons in May.
Related stories: