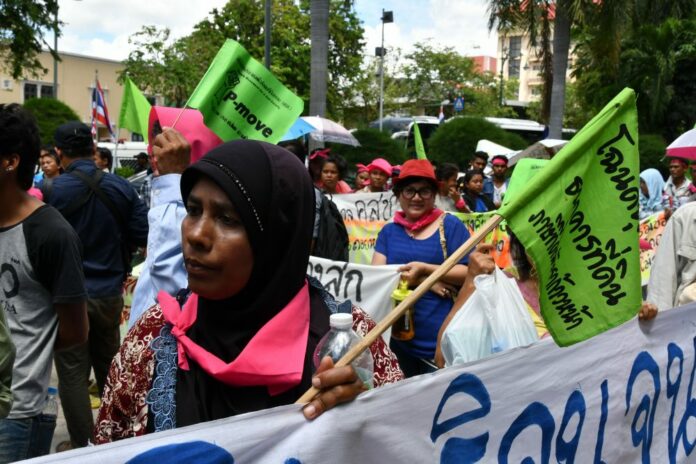 BANGKOK — More than 100 protesters paraded to the Government House on Wednesday to demand fair treatment over land seizures and an end to social disparities.
Boon Saejoong and Jamnong Nupan led a group of nearly 150 supporters of organization People's Movement for a Just Society, aka P-Move, along the roads to the military government's administrative seat of power to deliver a letter of protest to Gen. Prayuth Chan-ocha, who serves as prime minister.
The group's leader, Boon, said they have acted many times only to hear nothing from the government. This time, Boon said, they want "concrete" legal measures for distribution of land ownership and solutions to land-use conflicts between the private and governmental sectors.
Earlier in the morning, they gathered in front of UN headquarters to file a similar letter of protest.
Suwapan Tanyuwattana, minister to the Prime Minister's Office, received the letter and he said he would raise the issue with the cabinet.
The protesters refused to leave. They said they would camp out in the capital until they heard back from the responsible minister.
P-Move is a community that consists of farmers and the poor who, due to government development policies, have been forced from their lands.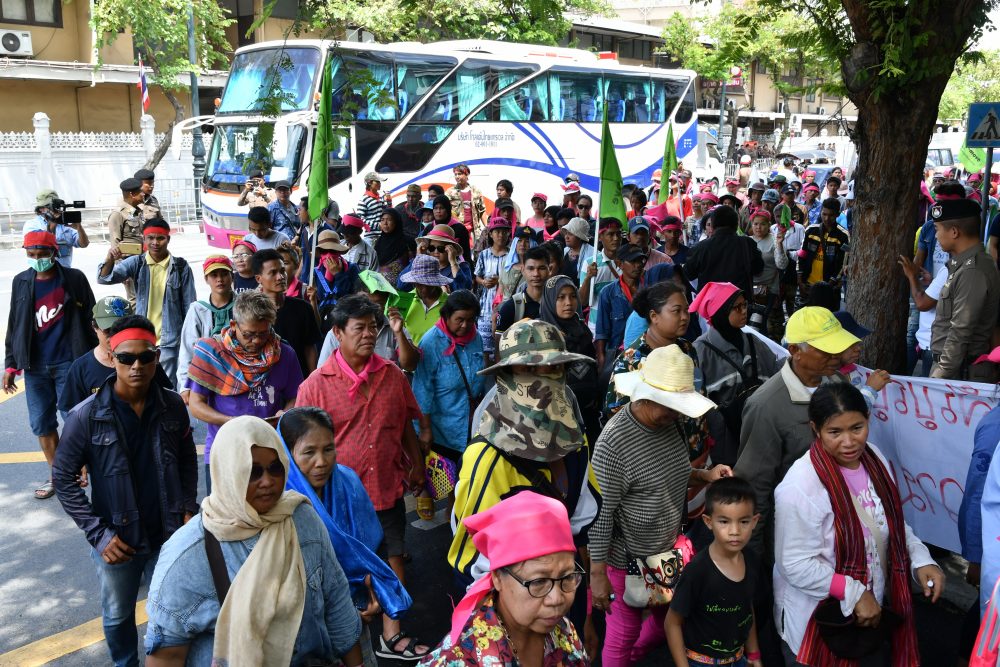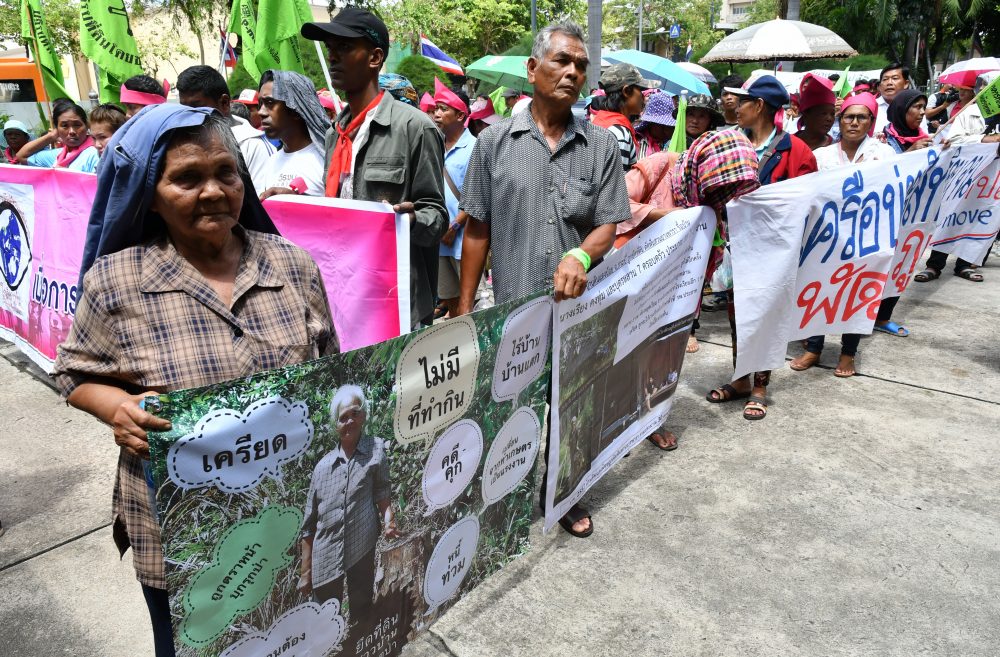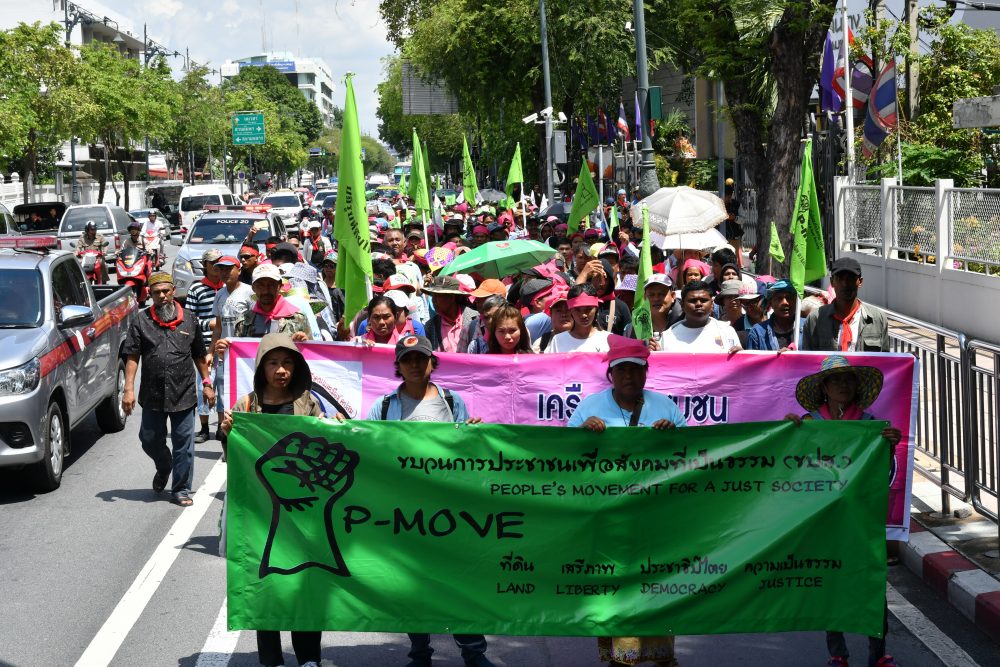 Related stories:
Rural Thais Converge on Bangkok to Ask Gov't to End Evictions