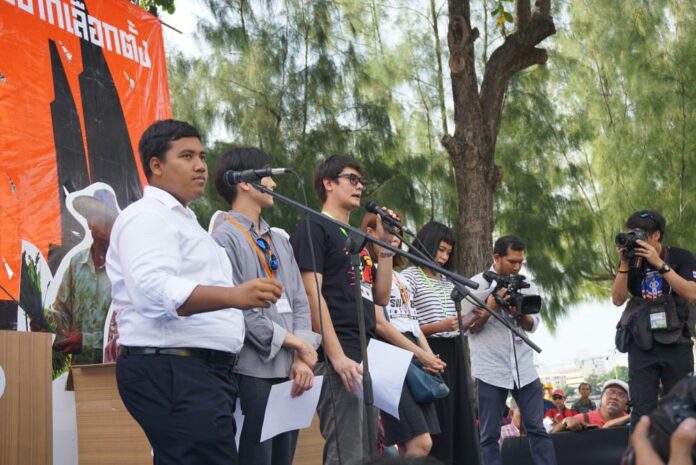 BANGKOK — The junta has said they will not call in pro-democracy protesters for questioning after they staged a rally calling for elections.
Responding to a government spokesman's comment yesterday that the junta would not summon Democracy Restoration Group protesters for their weekend rally at Thammasat University, the activists said Monday they would have ignored such a request anyway.
"Even if they called us in, we wouldn't go," Sirawith "Ja New" Seritiwat said by phone Monday of the statement by Sansern Kaewkamnerd. "In the past we've only gone if it's part of a case. It's not [Sansern's] job to summon people. If it's not part of the legal process, we don't respond to summons."
Sansern said Sunday that the junta "was not looking at" calling the protesters in for questioning because "these days the government has a lot of work to do."
"Personally, I feel neutral about it. The government is not worried. We see it as an an expression of opinions by a single group of people," Sansern said, before saying that such gatherings must be legal.
The Saturday protest was attended by a roughly 300- to 400-strong crowd at the Tha Prachan campus of Thammasat University. There, protesters staged a mock no-confidence vote in the ruling junta and vowed to lead a mass demonstration at its seat of power later this month on the fourth anniversary of the 2014 coup, May 22, if elections are not called by then.
Read: Call Elections or We'll March on Govt House: Protest (Video)
Sansern reiterated the latest delay to holding a vote pushed it back to early next year, at the earliest.
"After calculations we found that elections will not happen later than February 2019 for sure," he said.
The junta has summoned anti-junta activists in the past to be detained for "attitude adjustment" sessions as well as charging them with violating public assembly laws it has rewritten since seizing power.
The top public relations official did not sound a note of confidence in returning power to the people.
"Don't make mountains out of molehills. Some issues are like wind blowing leaves, don't panic," Sansern said. "If we have elections today, but no one respects the law, then having democracy would be in vain."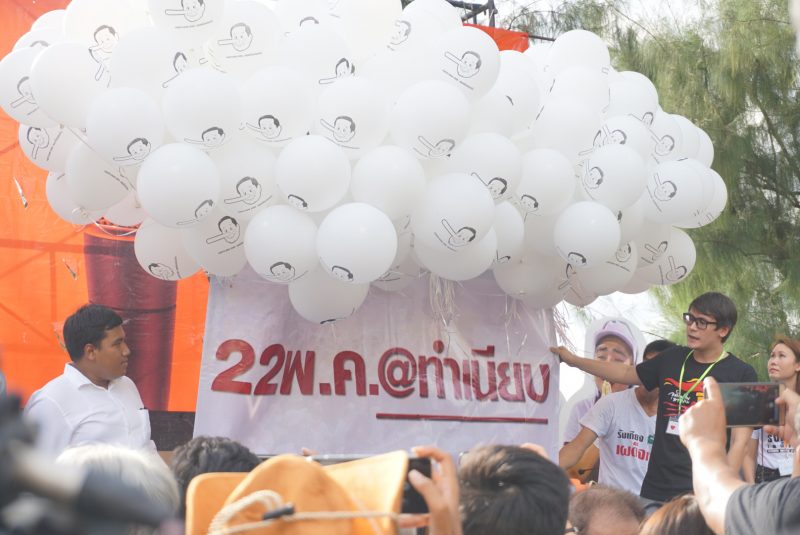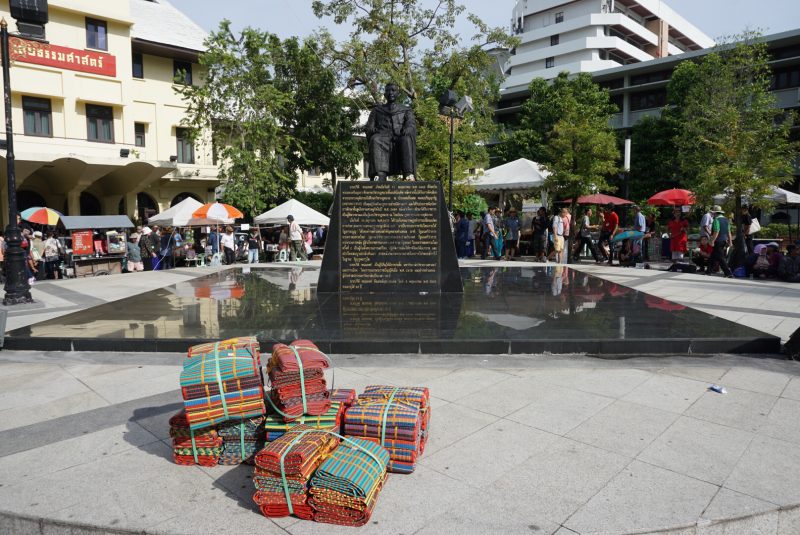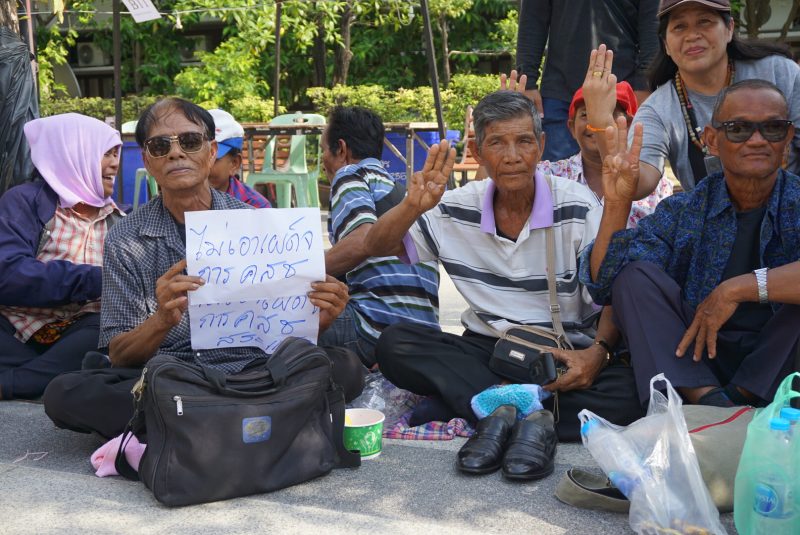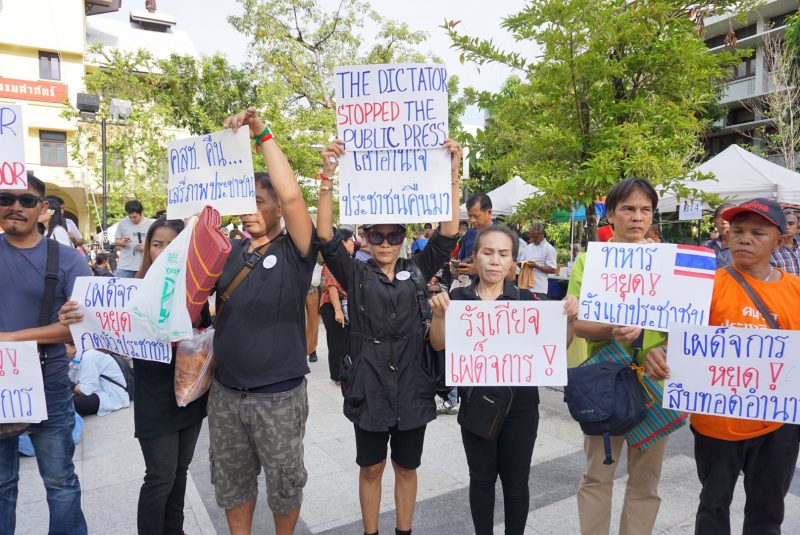 Related stories:
Call Elections or We'll March on Govt House: Protest (Video)
Court Frees MBK39 Leaders to Await Trial
Daily Protests Planned Until Watana Released
Thai Junta Renews Summons Orders to Quash Criticism