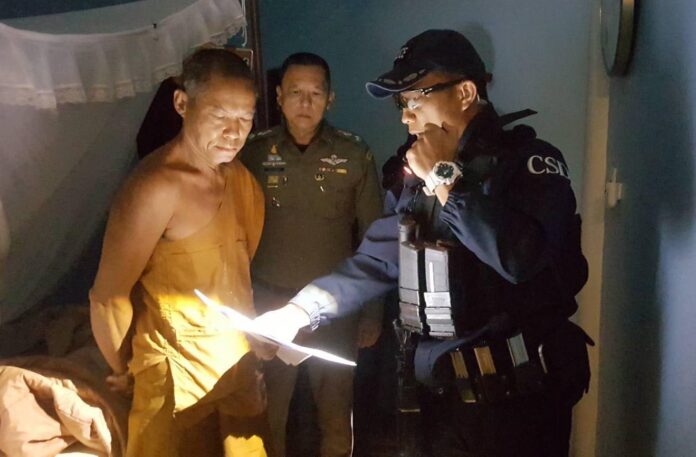 BANGKOK — An activist monk who led anti-government protests that brought about the May 2014 military coup was arrested at his temple Thursday morning.
At about 6am, armed police commandos stormed Wat Onoi in Nakhon Pathom province and took Buddha Issara into custody. The 62-year-old monk was later brought to the Crime Suppression Division headquarters for questioning.
Update: Buddha Issara Accused of Royal Forgery
Three other high-ranking monks were also detained in coordinated raids across Bangkok on suspicion of embezzling state funds.
Maj. Gen. Apichart Sirisith, who led the raid, would not say what charges Buddha Issara is facing, but media reports quoted unnamed police sources as saying he's wanted for extorting a hotel during the protests he led in early 2014.
"There was no resistance," Apichart said of the arrest. "He cooperated with the authorities."
In February 2014, Buddha Issara led a demonstration to a hotel owned by the Shinawatra family and demanded compensation for refusing to take his bookings. Surrounded by protesters, a SC Park Hotel manager eventually paid the monk 120,000 baht as a "damage fee."
However, Matichon reports that the monk was arrested on a charge of royal defamation for allegedly using a royal emblem on amulets he sold without palace approval.
The complaint was first brought to police by a Buddhist group in April 2017. By January, police summoned Buddha Issara for questioning but did not name him as a suspect.
Police commanders on Thursday would not confirm whether Buddha Issara has been charged with lese majeste.
Correction: An earlier version of this story said Wat Onoi is located in Bangkok. The temple is in Nakhon Pathom.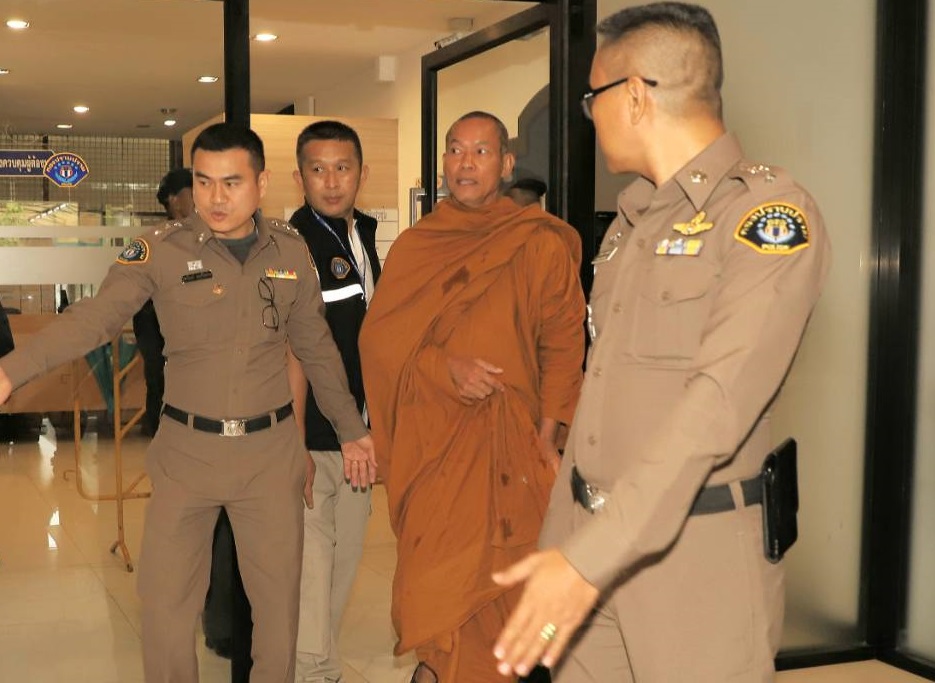 Related stories:
Cops Detained, Beaten By Buddha Issara's Guards
Buddha Issara 'Not Yet a Suspect' in Lese Majeste Case: Police