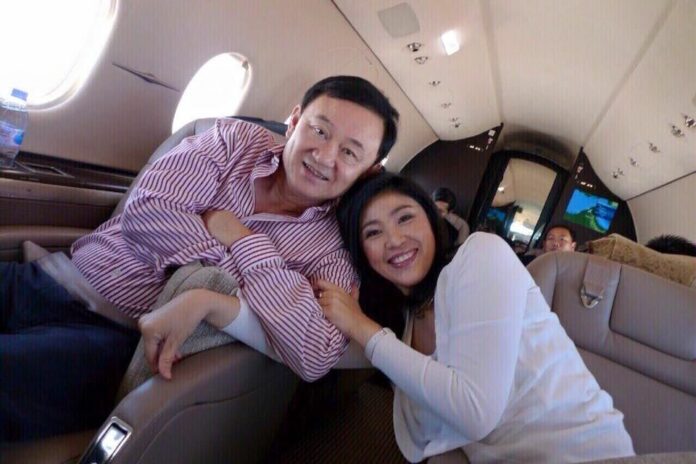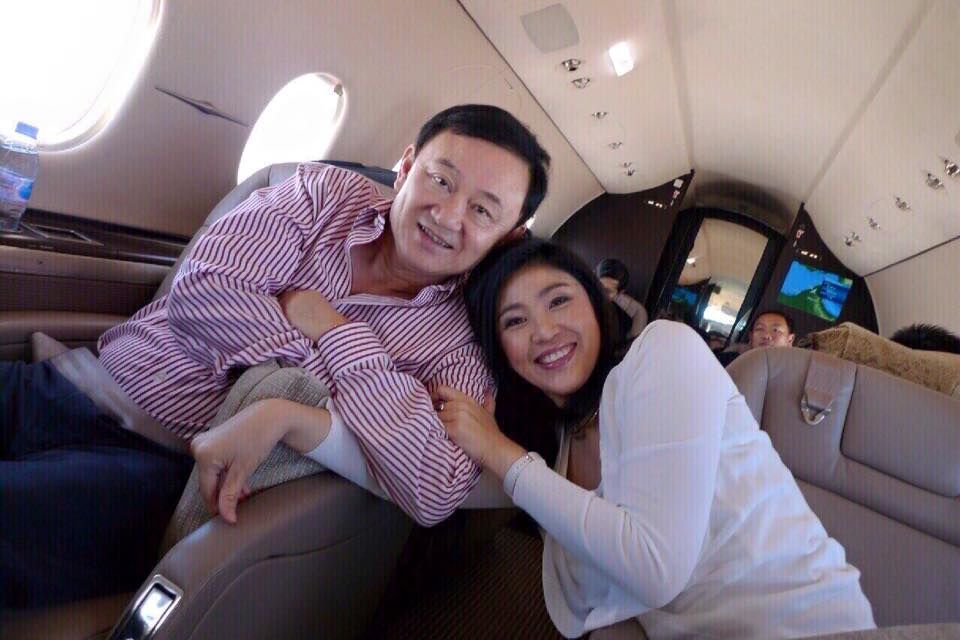 BANGKOK — Britain has yet to respond to a request to extradite former Prime Minister Yingluck Shinawatra and no other governments have provided information on her whereabouts, government officials said Tuesday.
Because no foreign government will confirm Yingluck's whereabouts, the extradition effort cannot proceed, police spokesman Col. Krissana Pattanacharoen said in an interview, even as rumors say the former premier is planning another trip to Hong Kong.
"We have tried every attempt, we asked Interpol to issue a blue notice, which they declined. This is old news," Krissana said. "We also asked other countries to confirm her whereabouts, but nobody has replied."
Read: Fugitive Yingluck Breaks Silence to Thank Fans on Birthday
The 51-year-old former leader fled Thailand shortly before a court was due to hand down a verdict on her malfeasance charge August 2017. She was later found guilty in absentia and sentenced to five years in jail.
Since then she's been seen in the United Kingdom with her brother, former premier Thaksin Shinawatra, who's also living in exile to avoid another corruption conviction.
The Thai government formally asked its British counterpart in July to send Yingluck back to Thailand. Foreign affairs minister Don Pramudwinai told reporters Tuesday the UK has yet to reply to the request.
"It's up to the UK," Don said. "We didn't have any expectation how the UK would react after we sent them the notice."
British Embassy spokesman Daniel Fieller said he could not comment on individual cases of extradition or immigration but suggested the request could be in the system for years.
"If you google I think you'll find that extradition requests normally take years to come to a conclusion and that they are the remit of the courts," Fieller wrote in reply to a message. "Her Majesty's Government have very little say in it."
Yingluck's supporters accuse the junta of engineering a politically charged conviction to force her into exile.
On Monday, a pro-Thaksin politician petitioned the British Embassy in Bangkok to not cooperate with the extradition request. Ruangkrai Leekijwattana, a former Pheu Thai Party MP, said Yingluck's prosecution was politically motivated – and therefore exempted from the 1911 extradition treaty between Thailand and Britain.
Several media agencies are reporting that Yingluck and her brother Thaksin are due to arrive in Hong Kong soon. The pair have often visited the southern Chinese city to meet with Pheu Thai loyalists who flew from Thailand.
Asked whether Thai police would contact Chinese authorities to arrest Yingluck, the police spokesman dismissed the information as unreliable.
"Rumors are rumors," Krissana said.