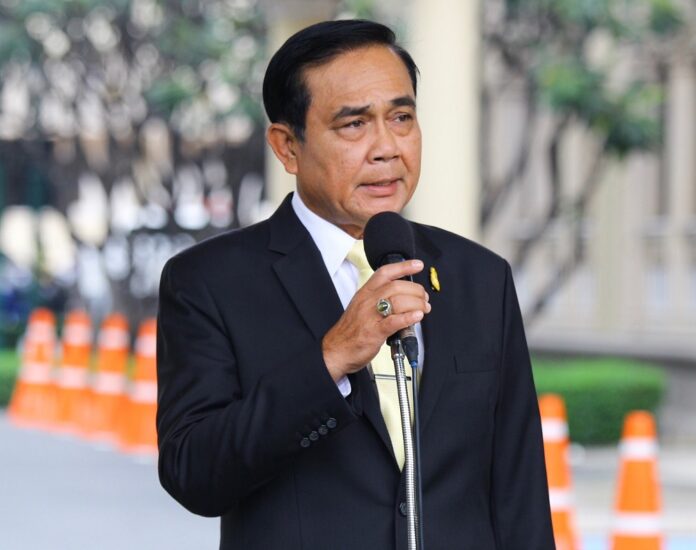 BANGKOK — Ditching the evasive non-answers he's given for months, junta chairman Prayuth Chan-ocha on Monday for the first time confirmed he's interested in a political career.
Gen. Prayuth told reporters at the Government House he has yet to decide which party or who he will support, even as he maintained he will not quit his powerful posts as prime minister and junta chief while he mulls his political allegiance.
"I can answer right now that I am interested in a politics job," Prayuth said. "As for my decision of who I will support, it's another matter that takes some time. I will tell you later."
Read: Election Bill Enacted, Paving Way for 2019 Poll
He said his decision to trade his uniform for a suit is driven by love of country.
"I used the term 'interested in politics' because I love my country, like all Thais who love their country," Prayuth said. "But ultimately, it's up to the people to have their say in the future."
Prayuth's confirmation will come off as little or no surprise to many observers. There has been speculation for over a year that the junta chairman would seek to retain power after the next civilian government is installed.
Prayuth's publicity machine has ramped up as have his travels outside of the capital for many campaign-style events. Still, until today, he had refused to clarify his intentions for the poll set to take place in February.
There are already parties pledging support for Prayuth, including the Palang Pracharat Party, which has been "poaching" former Pheu Thai members into its ranks.
Its leader said Monday that he has no immediate plan to invite the junta chairman to join.
"We don't have this idea for now," Suchart Chantaramanee said by phone.
He said his party has not yet held an executive meeting, so this matter will be decided later.
"Since he says he's interested, I think there will be many parties that are interested in inviting him, too," Suchart said. "It's up to him to decide."

At today's news conference, Prayuth also told reporters he will not resign from his government posts in the meantime.