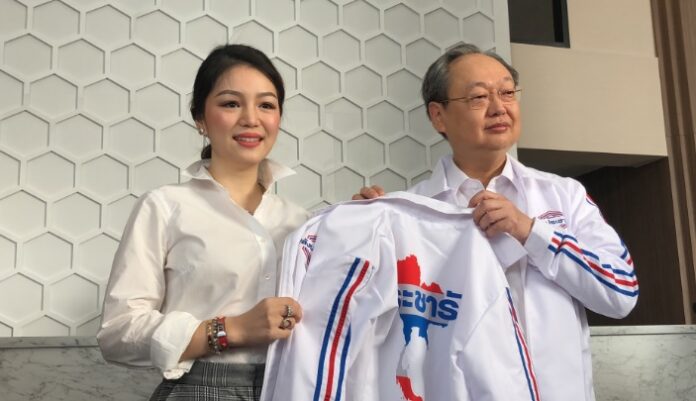 BANGKOK — More than 150 former MPs, senators, ministers and famous figures had joined pro-junta Palang Pracharat Party by the end of Monday.
Monday was the last day people could register for party membership if elections are to take place as schedule on Feb. 24.
Speculation is rife on whether the party will endorse junta leader Prayuth Chan-ocha to return to the premiership after the next election. Under the new rules of the constitution, Palang Pracharat would need only seat 126 MPs to make Prayuth prime minister.
All in all, nine political parties saw MPs or former ministers defect to Palang Pracharat, which is led by Prayuth's current cabinet members.
That includes 13 Democrat Party MPs, though all are backbenchers. Two hail from Bangkok.
The Pheu Thai Party and its affiliates, stretching back through former incarnations such as the defunct Thai Rak Thai and Palang Prachachon parties, saw hemorrhaged 37 of their MPs and politicians.
They include former Nakhon Ratchasima MP and Redshirt co-leader Suporn Attawong, who was deputy secretary-general to former Prime Minister Yingluck Shinawatra. Another is 72-year-old veteran movie star Krungsrivilai Suthinphuek, aka Krung Srivilai, a former MP representing Samut Prakan province.
Palangchon Party, a dominant party in eastern Thailand – particularly Chonburi province – was hollowed out by the loss of five MPs, all who formerly represented Chonburi.
Six new Palang Pracharat members left the Bhumjaithai Party and two cut their ties with the Chartthaipattana Party.
Torpong Selanon, president of a national association representing blind people, was among the more prominent figures to join Palang Pracharat who previously weren't affiliated with any party.