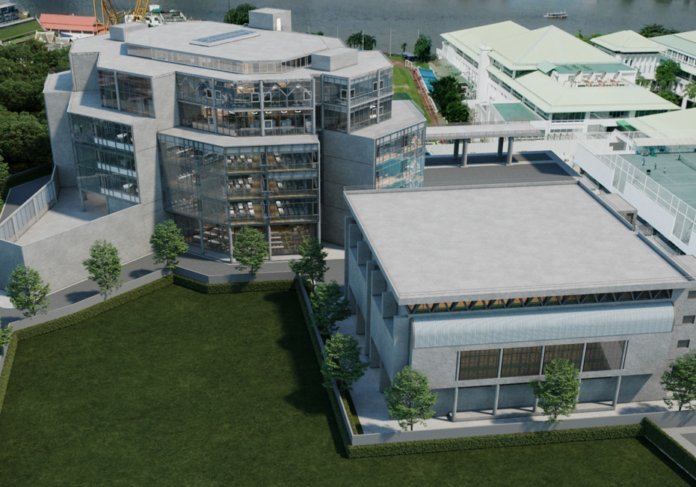 In August, Shrewsbury International School Bangkok Riverside will complete an ambitious 1.1 billion THB building project that will provide class-leading facilities for STEM subjects, university preparation, and Sport at Thailand's leading independent international school.
The 17,000 sqm Innovation Centre includes 18 new high-specification Science laboratories 16 Mathematics classrooms, four Computing suites, an Innovation space and Robotics lab. A 700 seat air conditioned dining space is provided on the ground floor, whilst on the upper levels, a 4,000sqm Sixth Form centre incorporates Riverside's award-winning Higher Education Team, a cafe, breakout spaces, and a range of flexible environments for both independent study and collaborative working.
Shrewsbury's extensive co-curriculum will be enhanced by a new sports performance complex. A 1,480sqm, air-conditioned sports hall will add two further courts for basketball and other court sports including a growing netball programme, which will have one of the few purpose-built courts in Thailand. Athletes will benefit from a 340sqm Strength & Conditioning Space, Yoga room and spin bike studio. The facility is based on the Powerbase concept from Loughborough University, where many of the UK's finest Olympians and elite athletes train and develop.

Shrewsbury sport gains a new air-conditioned hall and strength and conditioning zone
Shrewsbury's unparalleled examination results and placements at the world's very best universities have led to strong and sustained demand for student admissions across the school. Project 2021 will increase the Senior School capacity from 930 students to a broader and more diverse community of 1,370 students by 2026.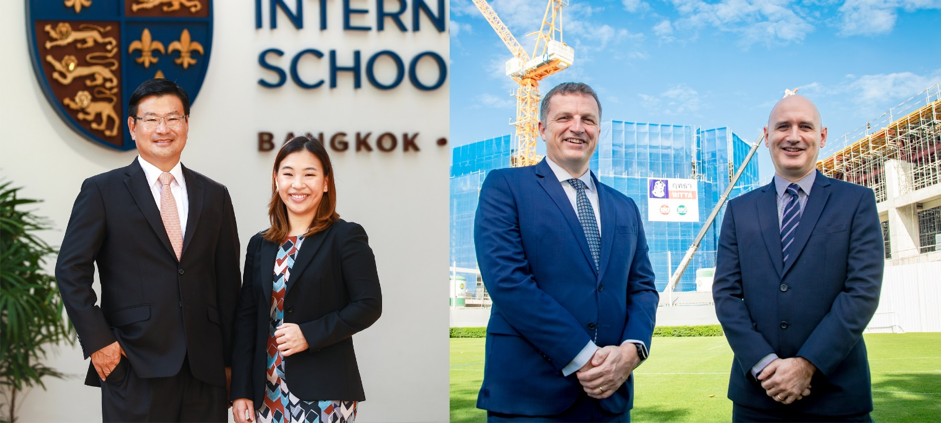 School owner Khun Chali Sophonpanich comments "We are proud to be delivering two wonderful buildings that, for years to come, will continue to offer Shrewsbury students a chance to find and fulfil their potential – particularly in the Sciences, Mathematics, Computing, Sports – and ultimately to secure places at World-leading universities of their choice".
Following completion of Project 2021, the Riverside campus masterplan – developed in conjunction with City Realty Company Ltd. and DWP Architects – will see new developments in all Senior School departments (including new Music, Art and Drama) as well as renewal of the Prep and Pre-Prep buildings by 2025.
Places available for August 2021 and 2022 entry. Find out more and arrange a school tour HERE