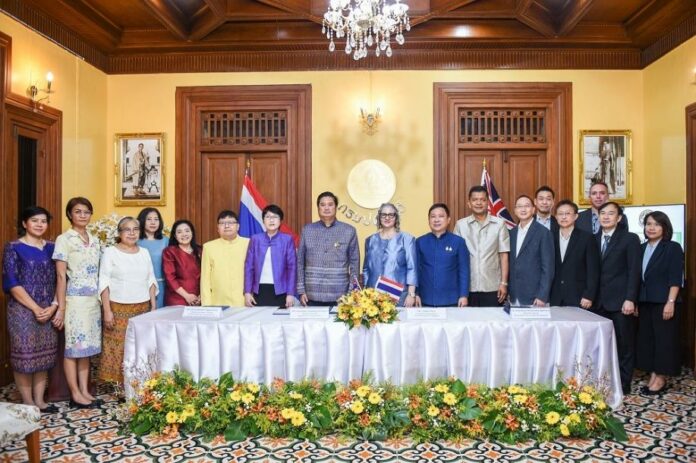 On 11 May 2023, Dr. Somchuan Ratanamungklanon, Director General of Department of Livestock Development, Mr Rapibhat Chandarasrivongs, Director General of Department of Agriculture, and Ms. Amber Parr, Counsellor (Agriculture), Australian Embassy Bangkok, have joined the 'Thailand – Australia Collaboration on Agriculture Trade' ceremony.
This ceremony has marked close collaboration between two countries on opening trade opportunities for Thai cooked duck meat into Australia and Australian avocado into Thailand. It is pleasing that technical processes to establish import conditions for both commodities have been finalised.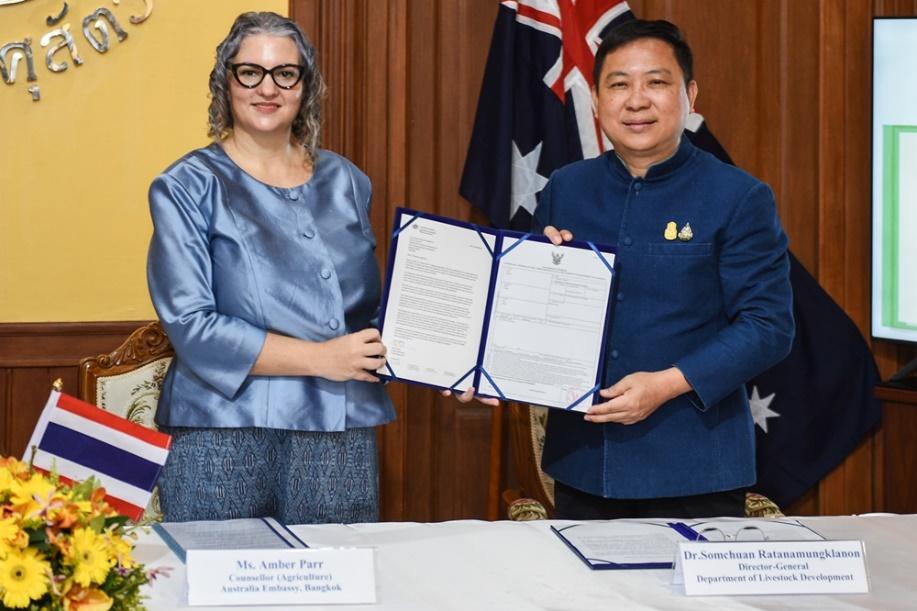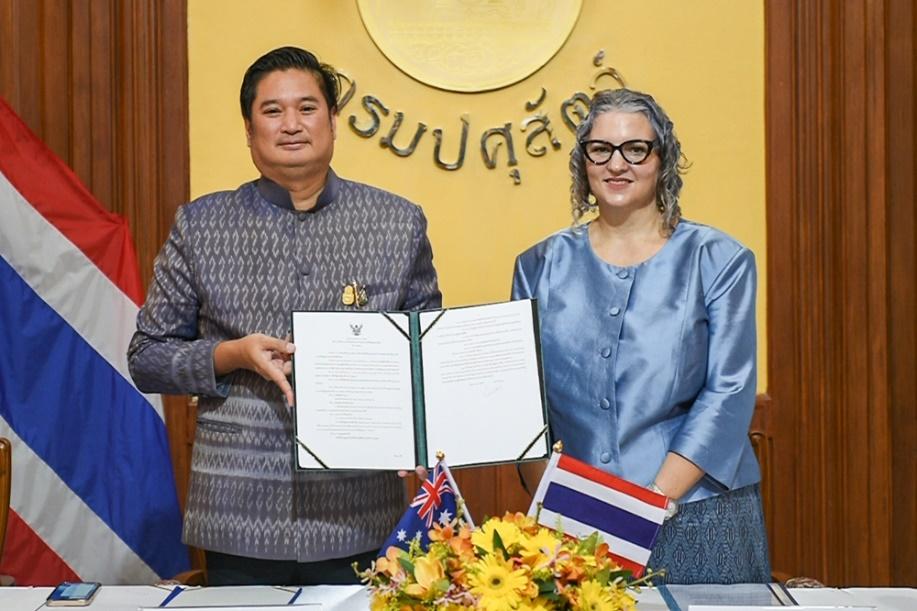 During the ceremony, the Director General of Department of Agriculture signed the Notification of Department of Agriculture Re: Conditions for Import of Avocado Fruit from Australia. Once this document is published on the royal gazette, and verification is successfully conducted by Thailand, Hass avocado from Western Australia can be imported into Thailand.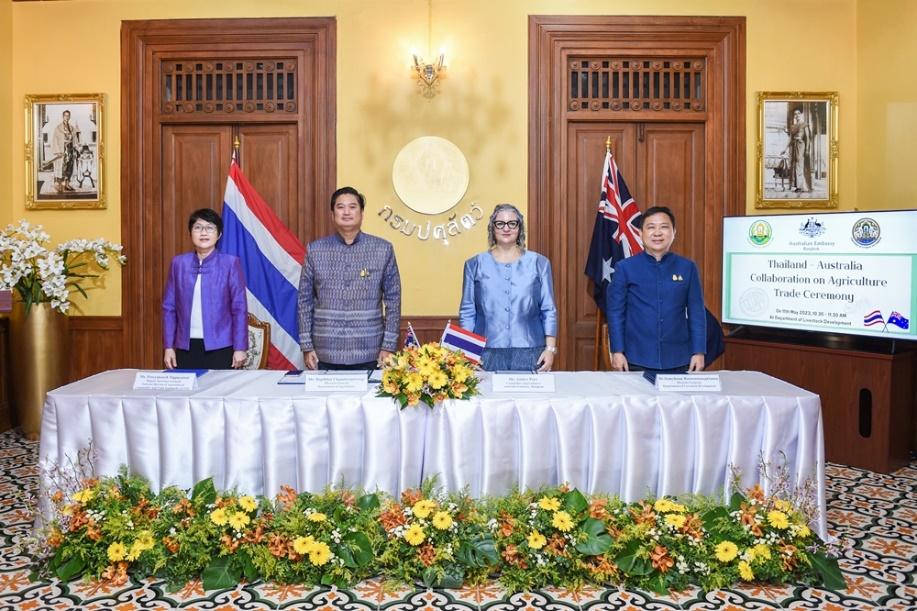 Australian agriculture counsellor also presented a letter from Australia's Department of Agriculture, Fisheries and Forestry on Thai cooked duck meat to Director General of Department of Livestock Development. This official letter concludes the health certificate for the importation of cooked duck meat from Thailand into Australia. Once import conditions are uploaded onto Australia's import condition database, then trade can commence.
These joint achievements are an evident of collaborative spirit between two countries in facilitating agricultural trade while managing biosecurity risks which could have negative impact on economy and environment.  
Thailand and Australia have established strong relationship on agriculture for decades. With the elevation of the Thailand-Australia relationship to a Strategic Partnership in November 2020, there are new opportunities to foster closer ties and build more prosperous and sustainable agriculture and agri-food sectors.
Trade has an essential role in building this prosperity and supporting lasting food security. Both countries are net exporters of agriculture, fisheries and forestry products with two-way trade in agriculture worth nearly 80 billion baht in 2022, increasing by 66 per cent in value since 2018.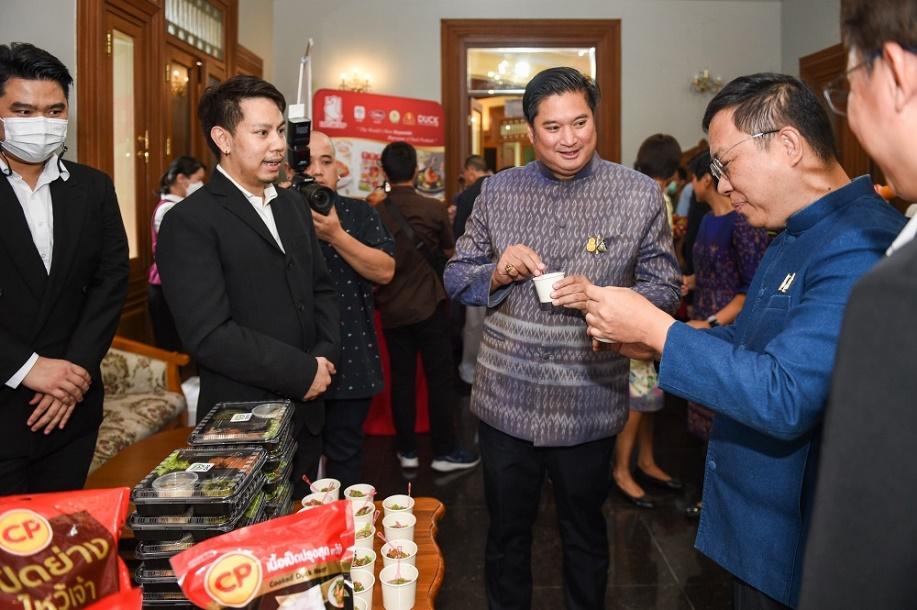 Apart from the trade, both parties have continued constructive exchanges in the areas of mutual interests, including biosecurity management, young smart farmer, agricultural data, dairy, beef and irrigation, as well as sustainable agriculture.