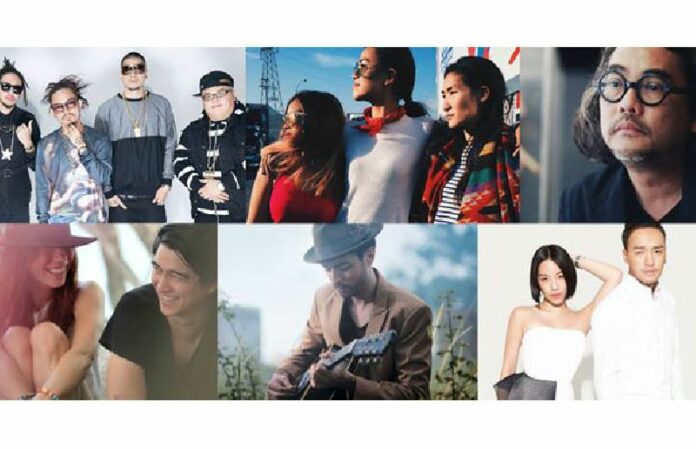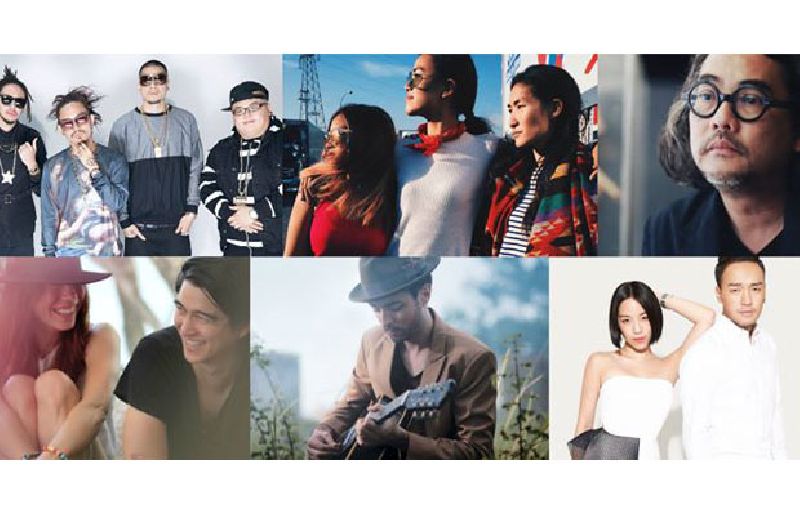 BANGKOK — Log into Facebook recently and it would be hard to miss an event or two organized by Asiola, a new digital crowdfunding platform for people to support the creative projects they want to see happen.
With ambitions to provide a way for people to directly support the music, art, fashion and food they want, the service, which recently launched in beta form, has recruited cult indie favorites such as Yellow Fang, architect Duangrit Bunnag, and hip-hop stars Thaitanium to host events that allow fans to connect with the creatives.
For example, instead of going to one of Yellow Fang's frequent gigs, 1,650 baht "supports" a private party where attendees can hang out and party with Pym, Pang and Praewa and see a premier of a recent tour doc. Pay more for more goodies: Guitar picks (165 baht), tote bag (400 baht), Polaroid with the band (1,070 baht) and more.

Or want to support a peace sculpture peace painting by Bangkok street artist Alex Face? Commit 100 baht and he'll send you a thank-you email. Commit more and Alex will send a sticker (200 baht), T-shirt (800 baht), painting (7,000 baht) or invite you to a workshop (3,000 baht).
For projects that don't reach their funding goals, supporters will get some form of "store credit."
I asked co-founder Jon Lor some questions about the new platform by email. Responses lightly edited for formatting and length.
Khaosod English: How does Asiola work? How does the model function?
John Lor: Asiola is a curated crowdfunding platform for creative artists and ideas. The idea is everything in what we do and represents the heart and soul. To help support our campaigns, our users have a wide variety of "rewards" to purchase from. These rewards directly contribute towards the overall funding goal so that the artist can reach 100% (or more) and receive the funds necessary to make the idea happen.
This essentially means that by contributing to the idea, you get "something" in return – this could be merchandise or a service from the artist – think limited edition Alex Face paintings, Hugo vinyl sets, to services like being in the music video with Thaitanium.
KE: Is Thaitanium an investor? What's their connection?
JL: Khan from Thaitanium is a founding partner. As well as, music producer, Montonn Jira, Wonderfruit founder, Pranitan Phornprapha, tech guru, Chris Hwang, former MD of Warner Music UK, Sanji Tandan, and of course, myself. It's a diverse group of founders and Asiola is one of the best teams I have ever had the privilege of working with. It's humbling to be with such a talented group of individuals who are all so unique, but also so vested into doing good and bringing positive change for Thailand… it's a beautiful thing to be a part of.
KE: Unlike most crowdfunding services, Asiola does not seem to identify what the overall target/goal is? Why?
JL: Originally, we wanted to follow in PledgeMusic's path (which is partially owned by one of our partners) where the focus is more on progressing the idea then the funding itself. As we are dealing with relatively well-known artists, and with many campaigns a direct-to-fan model, we intentionally wanted to shy away from monetary aspect and keep it focused on users "playing a part" in the idea.\
However, as we are about two months into operations (and already many things have been learned!), we will be updating the platform within the next coming weeks to showcase the funding goals and amounts achieved because it's easier for the Thai consumer to understand. Educating the community on what crowdfunding is, how it can be used, and how it can help is our priority No. 1.
KE: How does one get a project on Asiola? Is there a mechanism for this, or does Asiola approach the people it's interested in working with?
JL: As our group is fairly diverse across entertainment and the arts (or creative-related fields), we've been fortunate to have people approach us to collaborate on ideas, at least our initial batch of artists. Since launch, we have been getting a steady stream of new ideas from artists and it's great to see the enthusiasm so far – from groups that are starting out to well-known individuals in their industries. At the moment, we ask users to fill out a form and one of our campaign managers will work through with them on how they can bring the idea to life. In later iterations of the platform, the sign-up process will be more automated – but for now, and as we want to introduce campaigns that set the tone, we take a manual way of doing things.
KE: What percentage of the money donated / overhead does Asiola take to support itself?
JL: We take a flat 20% off the total amount of our campaigns. As we are not the typical "set it and forget it" crowdfunding platform, we collaborate with our artists every step along the way. We're 100% vested in building quality campaigns and (hopefully) inspiring others to jump on as well. Thus, this includes developing our artists video production, their storylines, reward structures and assisting on the overall strategy.
And of course, if a campaign does not reach it's goal, then we assume no fee at all, so we take a vested interest in helping all our artists get to where they need to be.
KE: Seems like there's a tight focus on music. How do other industries take advantage of your technology?
JL: Actually, we try and stay balanced as possible across our four categories: Music, Food, Fashion and Art. Since we originally were meant to be a sole music platform, our ideas are a bit skewed towards the music side. However, that will change really quickly. We have great ideas on the brink of launching and are hoping they can really help bring positive change to the country. We are loving some of the new art campaigns that are about to come out!
KE: How about the payment gateway? Does it work like PayPal?
JL: At the moment, we offer multiple payment gateways for our beta launch and will be launching many more options in the next couple months. As we do not live in a credit card society, and fraud, especially online, is still relatively high, it's important to take payment as seriously as possible, but also keep the funnel as wide as possible so users have flexibility to pay the way they choose.