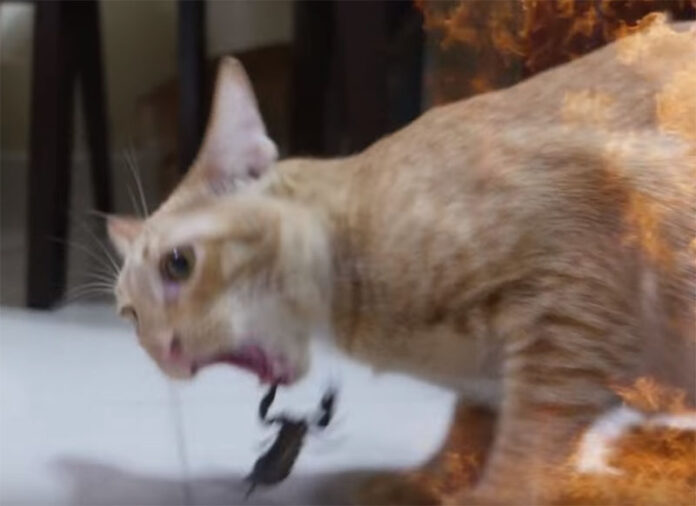 BANGKOK— A controversial American YouTuber in the media late last year for an offensive video drew fresh ire this week for pitting his cats against a scorpion.
Nathan Bartling, a 23-year-old former Mormon missionary who posts videos as "My Mate Nate," posted a video of his cat fighting a scorpion Monday, to the ire of some netizens.
"You shouldn't think that this is funny. The cat is hurting," YouTube user Tham Tummai Krai Tham wrote in reply. "I feel sorry for it. If you really love your cat then why did you let it fight with a scorpion?"
In the video, Bartling's cat is seen fighting a pet scorpion that got loose. Bartling said the scorpion was nonpoisonous. At various points in the clip, the scorpion hangs from the cat's lip by its pincers to wacky sound effects and flame special effects. Bartling also says, "I love my cat," in Thai.
His style of prank videos has landed him in hot water before.
In November, Bartling publicly apologized for a video where he "tested" people's comprehension of English by posing embarrassing questions to them, such as asking if they were menstruating. In previous videos he also pranked 7-Eleven cashiers with 1,600 satang coins and tied his cat to a large number of helium balloons.