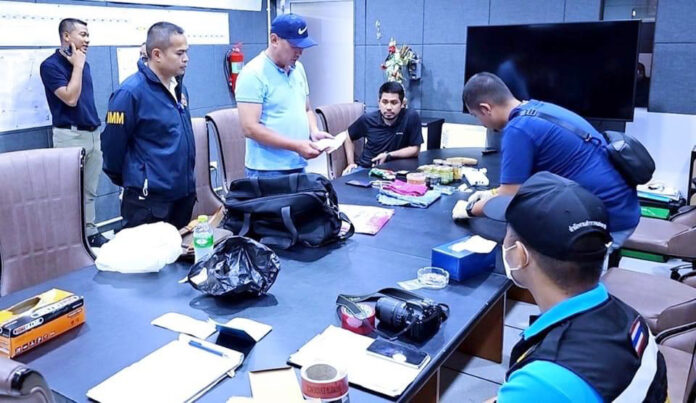 Artur Legay, a 48-year-old Kazakh man, was charged with "attempt to murder, possession of firearms, and ammunition without permission" on June 11 by Phuket police.
Mr. Artur was apprehended by police on June 8 at Phuket International Airport as a suspect in the shooting of 44-year-old Russian Dmitry Aleynikov before noon on June 7.
Mr. Dmitry was shot four times around his chest while parking his car in front of a cafe he regularly visits in the Laguna Phuket area.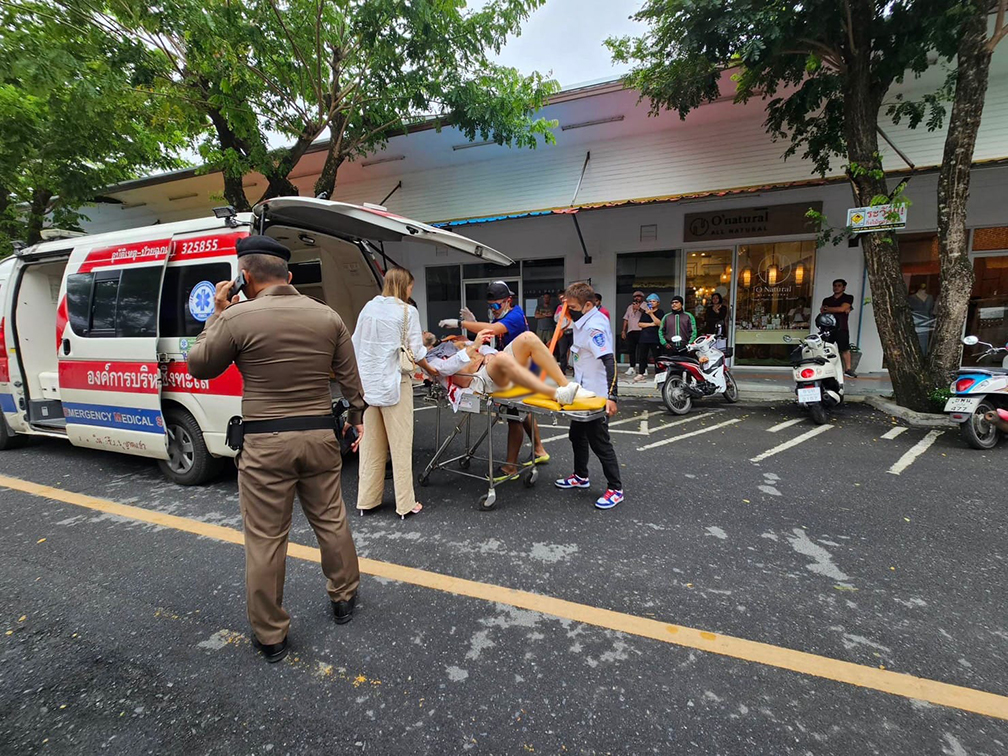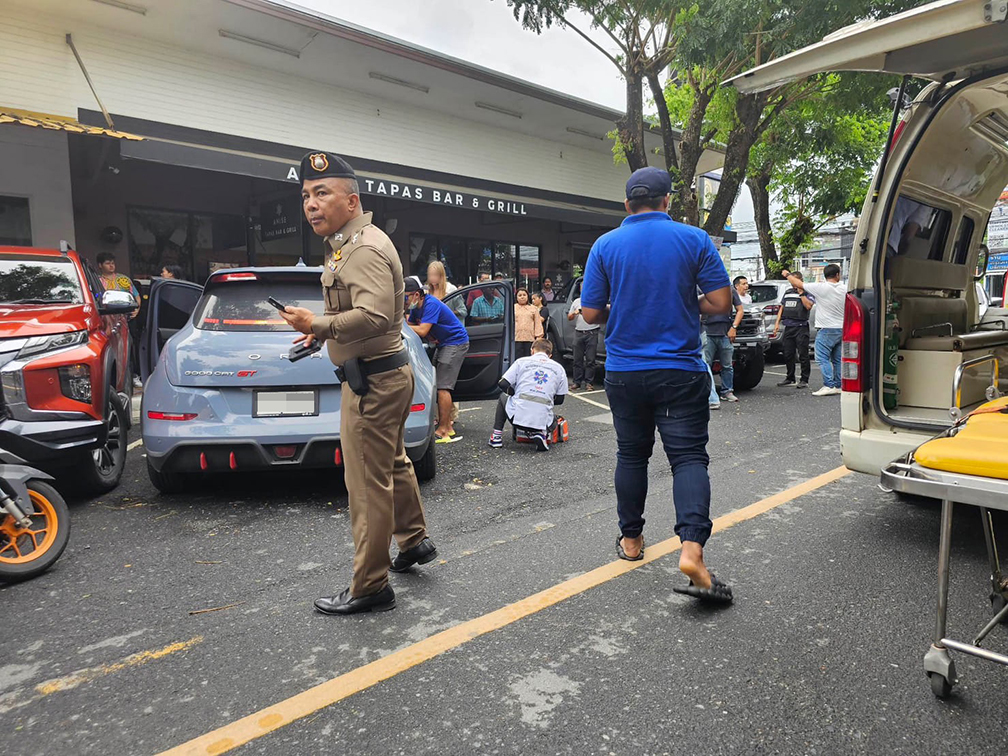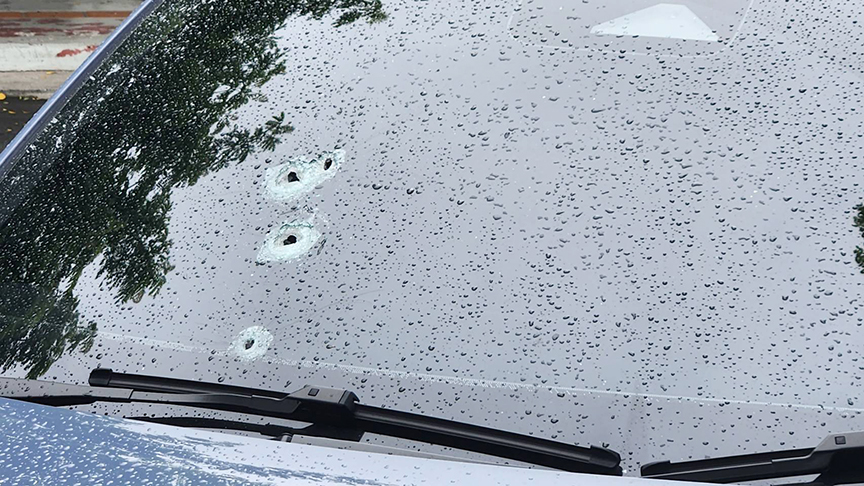 According to CCTV footage, the assailant fled the scene on a motorcycle without a licence plate along Pa Sak-Ban Don Road, Choeng Thale Subdistrict, Thalang District, 700 metres from the shooting location, he paused at the construction site and threw his gun, jacket, sunglasses, gloves, and shoes into the swamp.
The forensics officers then search the swampy area for any evidence the gunman may have left behind. They found eyeglasses, gloves, and footwear at first.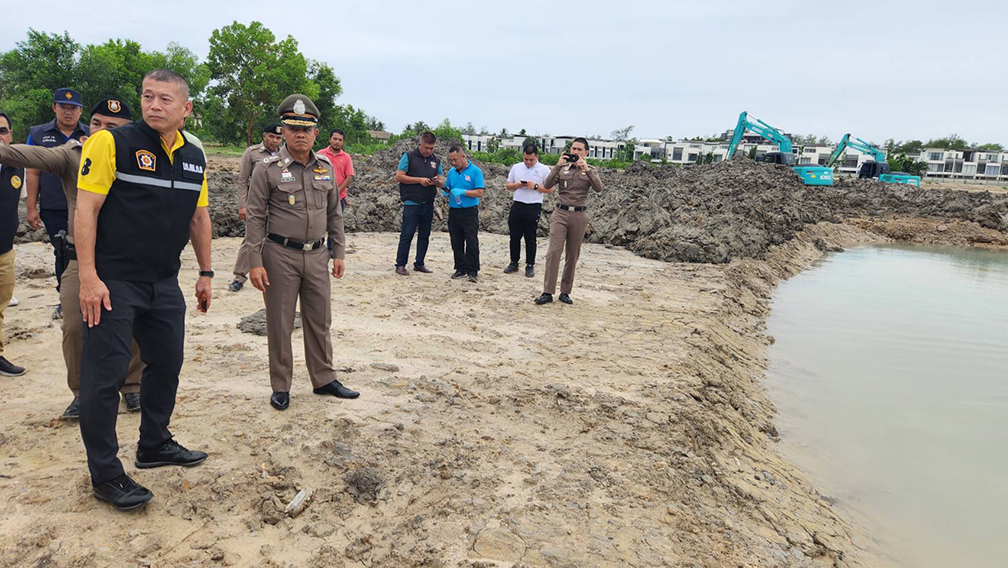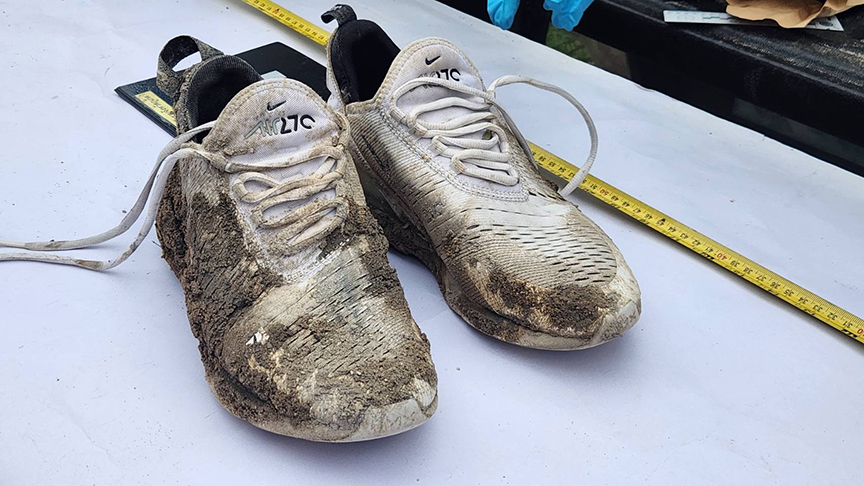 Later that day, officers discovered a motorbike with muddy wheels and footrests that the suspect had abandoned at the resort in Soi Pa Sak 1, Choeng Thale Subdistrict. This resort is approximately one kilometre from the location where the belongings of the gunman were dumped into the a swamp. A new licence plate was attached to the motorcycle.
Staff at the resort say that this motorbike was rented by a Kazakh customer. He had been staying at the resort since May 21, but he was two days behind on his payments. So, the police looked at the CCTV video again and decided that this Kazakh man looked like the person who shot the Russian man at the scene.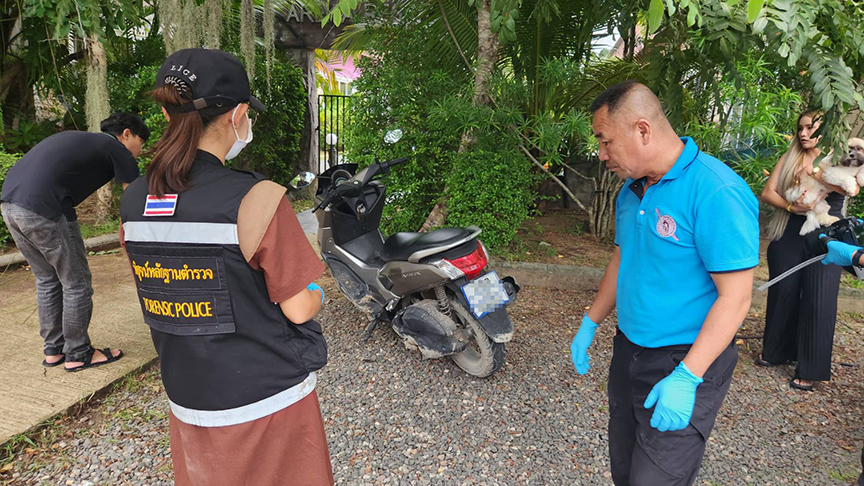 The next day, immigration officers at Phuket Airport discovered this individual about to depart. Consequently, he was detained based on an arrest warrant, although he has not yet been prosecuted. At that time, the weapon used in the offence was still missing.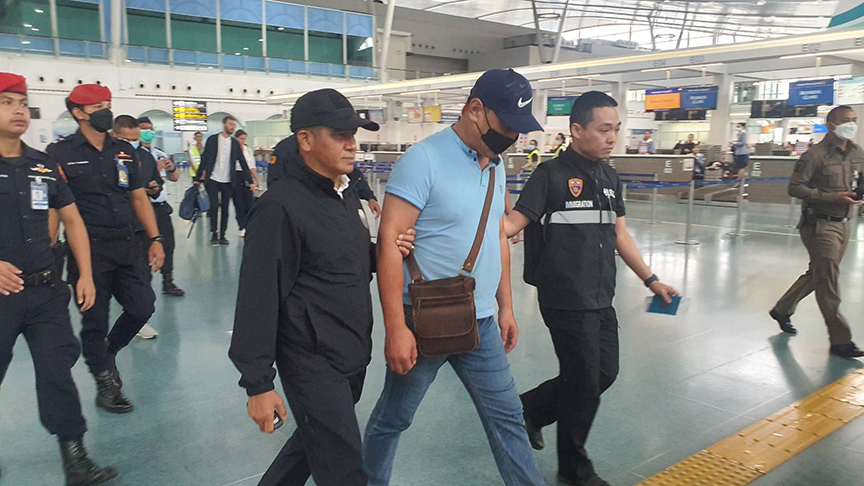 The EOD police officers and Phuket Kusaldhamma Foundation staff discovered a firearm in the  swamp on June 9 evening. It is a.38mm revolver with two spare bullets. The Kazakh individual was therefore charged and interrogated by police through an interpreter. He denied all charges and claimed innocence of any wrongdoing.
However, the authorities are confident in the evidence and will wait until the injured Russian man recovers before questioning him. Initially, it was believed that a conflict of interest led to the attempted murder.