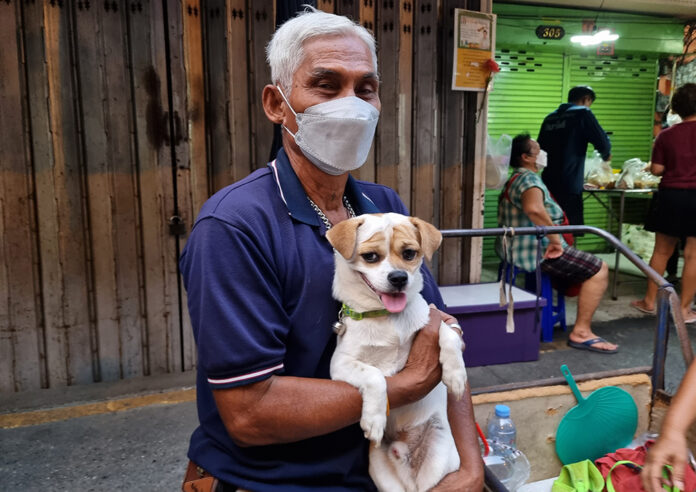 A famous dog in a market in Pak Kret district, Nonthaburi, stands up immediately when he hears the national anthem. It then loudly sings along with the anthem until it is finished. This behaviour has made the dog so popular with the locals.
Samnao Bealeum, 63, a lottery vendor who is the owner of the dog, Nomsod (meaning fresh milk), said an acquaintance of his left the dog at the beginning of 2022 to help take care of it. However, when he returned to collect the dog, it refused to go back with him.
The man then gave Nomsod to the lottery seller. Samnao said that he takes care of the dog like his child and takes it with him wherever he goes. That is why the dog is always with him when he sells the lottery at the market.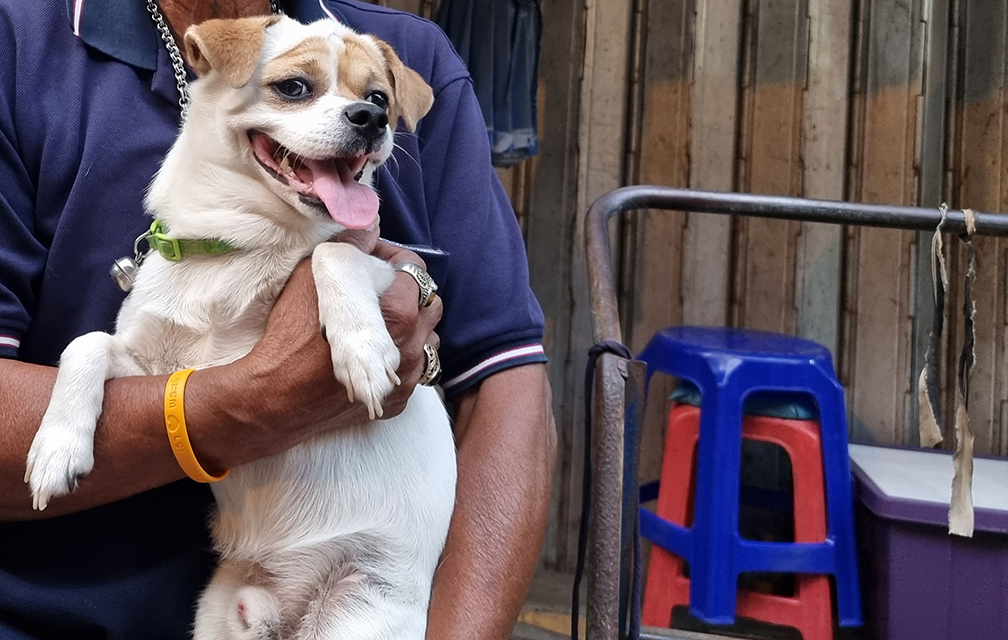 Every time Nomsod hears the national anthem, it will stand up and make a few sounds without whining like other dogs. However, when other songs are played, Nomsod does not react as it does to the national anthem.