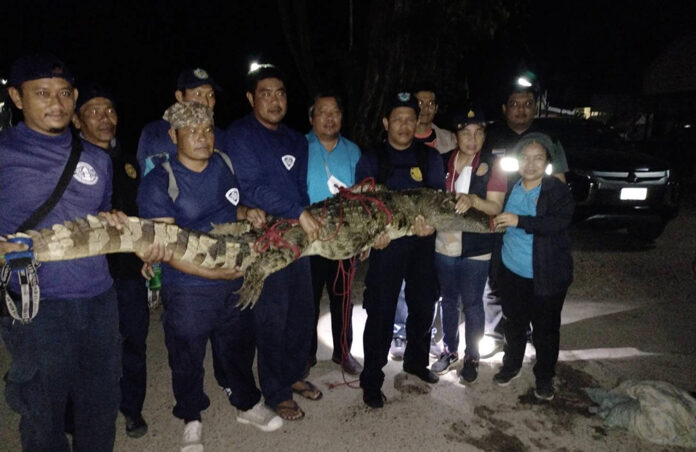 A 2.7 metre-long crocodile which went missing five days ago from a circus troupe was found and caught from Ping River in Nakhon Sawan province on Wednesday.
Named "Ai Bod" or "The Blind", The crocodile was just bought with two others from Chai Nat Province to the circus "Smart Little Elephant" for showing in Nakorn Sawan. It disappeared while the group's car was parked in the area not far from the river in Banphot Phisai District.
On February 17, the circus owner rushed to report the incident to the police, and he later apologized to the locals. People in that area were scared for five days until the officers and rescuers captured the croc. They were relieved and thanked the search team.
The crocodile was found 100 metres away from where it was last spotted. The reptile suffered injuries when it was caught and is now cared for by veterinarian and temporarily kept at Nakhon Sawan Inland Fisheries Research and Development Centre.