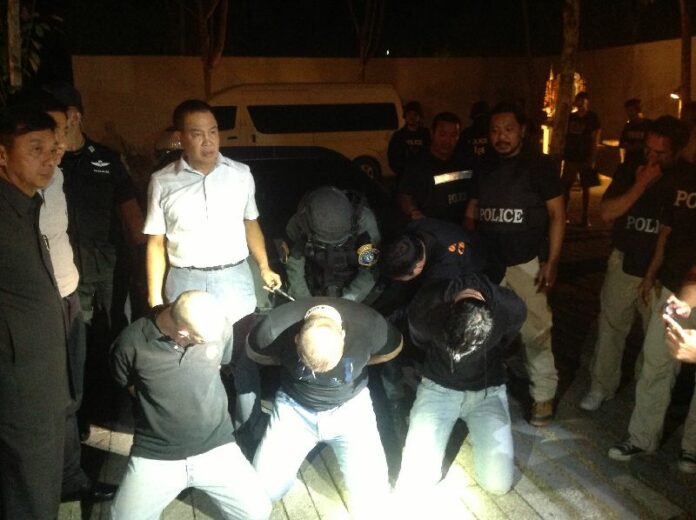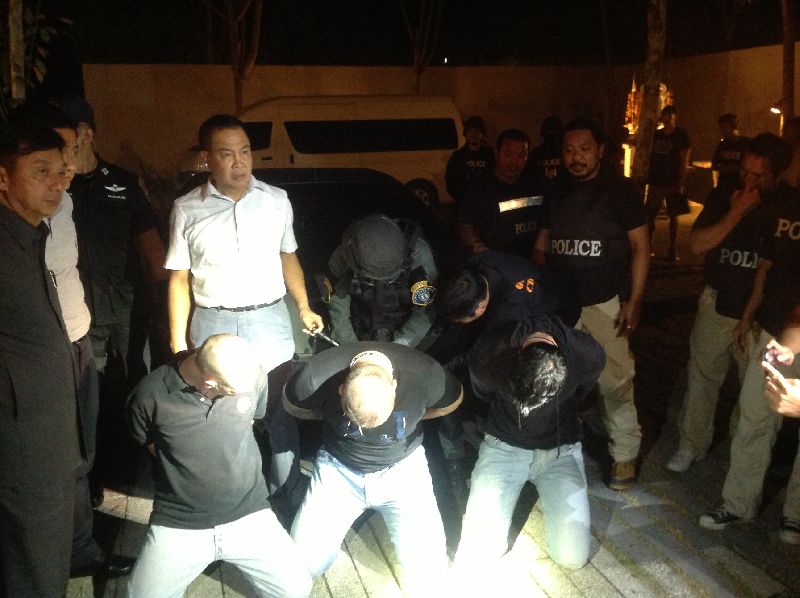 (26 September) A joint operation between the Thai and US authorities has led to an arrest of 3 American citizens accused of running a massive drug smuggle ring.
The trio was arrested at a country golf club in Phuket Province by special operations police. One of those arrested is Mr. Joseph Manuel Hunter, 47, who is wanted by a New York court for smuggling narcotics and believed to be the ringleader.
Reports say the US authorities have voided Mr. Hunter′s passport earlier this year, but they later discovered that Mr. Hunter had entered Phuket International Airport on 6 September, which led to the joint efforts with the Thai police to capture the fugitives.
It is understood that field agents of the US Drug Enforcement Agency (DEA) were present during the operation to arrest Mr. Hunter and his associates.
Our correspondent says the effort to apprehend Mr. Hunter had been so secretive that local police and regional officials in Phuket Province were not informed about the matter beforehand.
After Mr. Hunter had been arrested, commando police raided several locations in Phuket and apprehended 4 more suspects.Mr. Hunter was brought to Bangkok this afternoon by a large number of police officers. He is currently kept in an isolate cell at Bangkok′s Crime Suppression Division, with several officers posted in front of his cell to monitor his movements.
The suspect would be handed to officials from the US Embassy in Bangkok on 28 September.