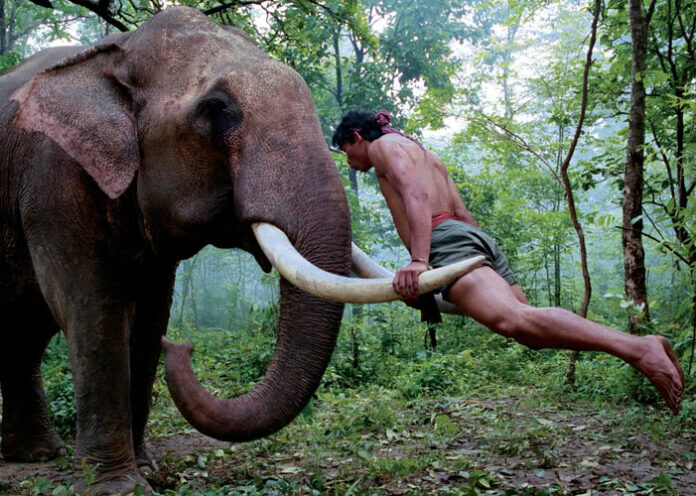 CHIANG MAI — Chiang Mai Zoo officials apologized to the family of an experienced mahout trampled/gored to death by an elephant that appeared in a martial arts blockbuster film, describing the incident as "unpreventable."
Phlai Ekasit, 32, a male elephant at the Chiang Mai Zoo, killed Somsak Riangngern, 54 of Surin, in front of his wife and fellow mahouts on Monday morning.
"This accident was an unpreventable tragedy, since Somsak was an experienced mahout who has always loved Phlai Ekasit," Wuttichai Muangman, deputy director of Chiang Mai Zoo told police Monday. "We are deeply sorry to his family."
According to witnesses, Somsak fed Phlai Ekasit in the morning and then unchained the animal so he could drink and bathe. As Somsak was walking away from Phlai Ekasit, the elephant struck him with his trunk and tusks, an attack which continued over five minutes until other mahouts were able to restrain him.
Somsak worked with Phlai Ekasit for about a decade and his fellow mahouts said the elephant was never violent before. Phlai Ekasit may have been upset Monday since he was in heat, a condition known as musth which can make bull elephants unpredictably violent.
Phlai Ekasit appeared five films, including the Ong Bak series starring Tony Jaa. He also had roles in four other films. Usually the five-ton, three-meter pachyderm performs in elephant shows at the Chiang Mai Zoo, but he will be removed from the shows for the time being. The zoo has a contract for Phlai Ekasit to perform there until April 30.