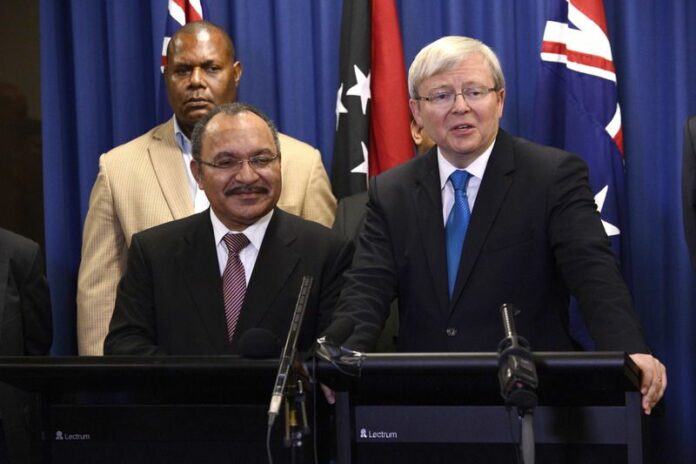 SYDNEY (DPA) — Papua New Guinea's Prime Minister Peter O'Neill disbanded the country's anti-corruption body Wednesday after it had served an arrest warrant on him over corruption allegations, the Australian Broadcasting Corporation reported.
O'Neill said the body, Taskforce Sweep, had been "politically compromised" when it served an arrest warrant on him on Monday.
The deputy police commissioner and attorney general have since been sacked.
The prime minister announced a new commission of inquiry would be set up to investigate the charge of corruption behind Monday's arrest warrant. The inquiry will be led by Australian judge Warwick Andrew.
At the centre of the corruption allegation is a letter supposedly signed by O'Neill authorizing millions of dollars in illegal government payments to a local law firm. O'Neill insists the signature on the letter is a forgery.