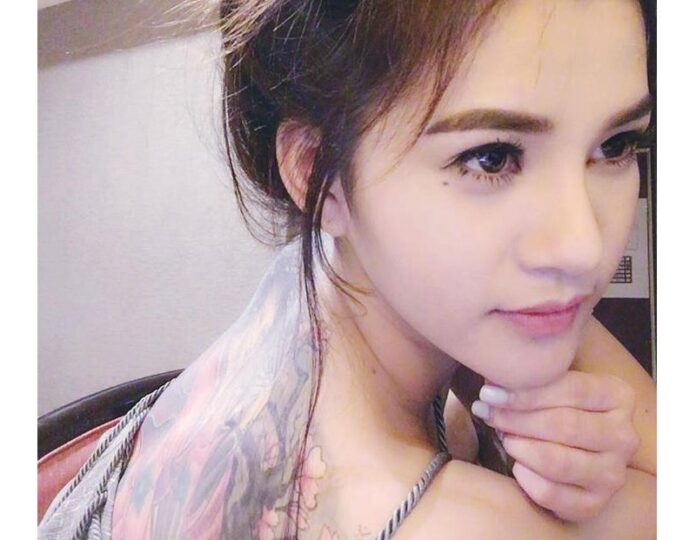 Sexy girls, drugs and a gruesome murder – a potent cocktail for tabloid media. The murder of 22-year-old Warissara Klinjui, whose dismembered body was cut in two and found last month on May 25, was the stuff of a horror movie.
The lead suspect, Preeyanuch "Preaw" Nonwangchai, consumed Thailand's news space and social media as soon as reams of racy photos of her emerged two weeks ago.
Following the arrest of her and two accomplices Saturday, Preaw emerged as a sort of suspect-celebrity online.
The combination of sex appeal, voluptuous figure and the care-free persona exhibited after she was taken into Thai custody at the Myanmar border proved difficult to resist for some. That included Chiang Rai immigration officers, who couldn't help themselves and posed smiling in photos with her. The star treatment received by suspects resulted in two police officers removed from active duty as punishment Tuesday after criticism of their behavior stormed across the net.
On social media, particularly Facebook, some declared themselves members of her fan club. This led to one an influential vigilante Facebook page with more than 1.1 million followers to take action.    
The Queen of Spades page began naming and shaming some of her fans online, forcing some to deactivate their accounts to evade the subsequent witch hunt. Others offered apologies, some of which Queen of Spades also posted.
The admin defended herself Wednesday after being accused of going too far and infringing on the rights and privacy of others. She wrote that she wants to warn others that people like her won't stand by idly while people express "adoration of a net-idol killer who dismembered a body."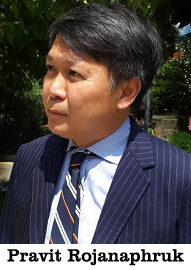 That was a day after she wrote that the popularity of hashtag #TeamPreaw reflected the "decay" of society in a post which had been liked 24,000 times as of Wednesday afternoon.
While the internet churned and the media frenzied, others cashed in. Earlier this week, photos were taken of a keychain for sale attached to a miniature metal saw, the weapon allegedly used to dismember Warissara "Amm" Klinjui. It comes with a photo of Preaw as a sort of murder memento, possibly for purchase by Preaw's admirers.
It's unclear how effective such vigilante action by someone like Queen of Spades may be, however well-intended. While expressing adoration for an alleged murderer is despicable to say the least, I can't support that kind of witch-hunting. Also, the mere suppression of such inhumane ideas and expression will not solve the problem in the long run.
Society should think hard and ask themselves why some express adoration for an alleged killer.
Was it simply the sexual attractiveness of the killer combined with her nonchalant demeanor after being arrested? Was it people's emotional numbness to killing and death because they have been exposed to news of murders on a daily basis? Or was it the quick fleeting minutes of fame Preaw is enjoying through media's overt attention to her and the story?
Perhaps it's a combination of all of the above and more.
In an era where being different is cool, some people may have unfortunately chosen to be "cool" by explicitly expressing support for an alleged murderer.