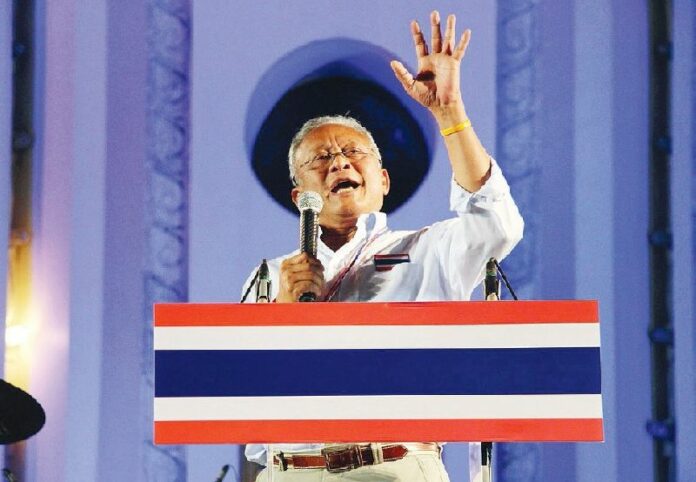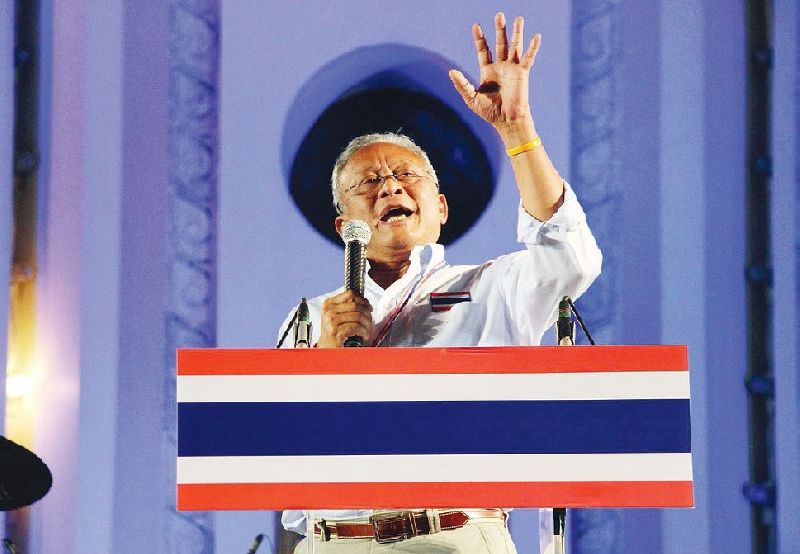 BANGKOK — A military spokesperson has rejected former anti-government protest leader Suthep Thaugsuban's revelation that the army has been seeking to overthrow the previous government for years.
Mr. Suthep, leader of the People's Committee for Absolute Democracy With the King As Head of State (PCAD), reportedly told supporters over the weekend that he closely coordinated with army chief and coupmaker Gen. Prayuth Chan-ocha throughout the six months of protests against former Prime Minister Yingluck Shinawatra, which started in November and ended in the military coup on 22 May.
He delivered the remark at a private dinner party held at the upscale Pacific Club on Saturday, which was attended by 100 PCAD supporters, The Bangkok Post reported on its frontpage today.
According to Mr. Suthep, he and Gen. Prayuth discussed measures to root out the influence of former Prime Minister Thaksin Shinawatra and his political allies as early as 2010, a year before Thakin's sister, Yingluck Shinawatra, won the 2011 election and became Thailand's first female Prime Minister.
On Saturday, Mr. Suthep claimed that the military launched the 22 May coup to accomplish what the PCAD protesters were unable to achieve during six months of street demonstrations.
"Before martial law was declared [on 20 May], Gen Prayuth told me 'Khun [Dear] Suthep and your masses of PDRC supporters are too exhausted. It's now the duty of the army to take over the task'," The Bangkok Post quoted Mr. Suthep as saying, using the alternative name of the PCAD. Mr. Suthep also told supporters that he regularly chatted with the army chief on LINE, a texting application.
Mr. Suthep's comment contradicts the military junta's frequent claim that they did not sides in the political conflict that pitted PCAD protesters and the Democrat Party against supporters of the former government.
Col. Winthai Suwaree, a spokesman of the military junta's National Council for Peace and Order (NCPO), said The Bangkok Post report was false.
"I insist that there has been no private talk or communication between Mr. Suthep and Gen. Prayuth," Col. Winthai said today. "The news report might have been [affected by] some misunderstanding,"
The spokesperson also insisted that Gen. Prayuth could not possibly have been plotting a coup against Ms. Yingluck, who was also serving as Minister of Defence, because the army strictly operates within the country's legal framework.
However, supporters of Ms. Yingluck's government and a number of pro-democracy activists have long suspected that Gen. Prayuth was sympathetic to the PCAD's causes, citing to the military's silence when PCAD militants stormed governmental buildings and blocked major roads in Bangkok during their six months of political protests.
For comments, or corrections to this article please contact: [email protected]
You can also find Khaosod English on Twitter and Facebook
http://twitter.com/KhaosodEnglish
http://www.facebook.com/KhaosodEnglish