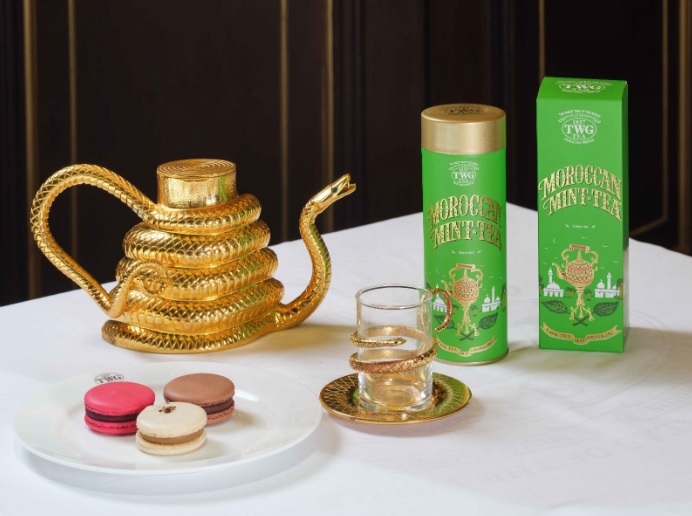 Bangkok, October 2019 – Journey across the Sahara with TWG Tea's exclusive tea blends from the Haute Couture Tea Collection®, exceptionally crafted with a symphony of sweet wild mints.
Inspired by time-honoured tea traditions of the Middle East where tea remains the core of social and family gatherings, grace your tea table with these exquisite tea blends to awaken the body and soul, and enliven the senses.
Embark on a voyage of discovery with the Alexandria Tea, a mélange of green teas subtly blended with sweet and spicy mints, warm spices and a scattering of flower petals which finishes with a mesmerising melting note of anise. Glimmering in elegant hues of royal blue and gold, the Alexandria Tea is a dreamy reminder of the breezy Arabian nights.
Reminiscent of the infinite beauty of Morocco in a teacup, the Morocco Mint Tea is a refreshing cup beautifully blended with suave and strong Sahara mint. Preciously encased in a tin adorned with shades of green and gold, this green tea is a timeless classic and a welcome expression of true Moroccan generosity.
The Alexandria Tea and Moroccan Mint Tea retail at 1,360 baht for 100g and are available at all TWG Tea Salons & Boutiques in Thailand.