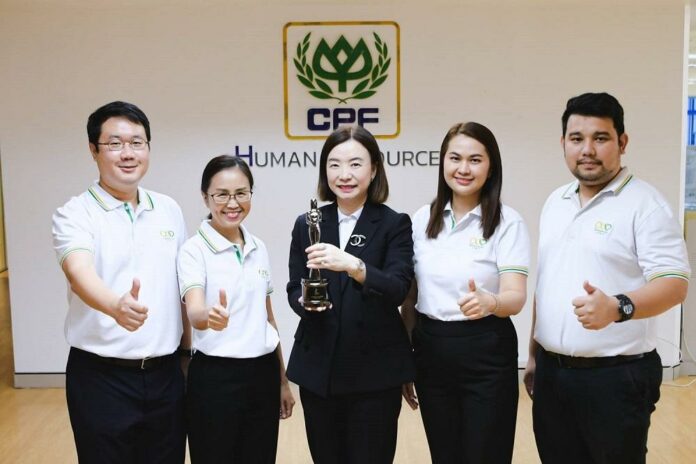 Charoen Pokphand Foods PLC (CP Foods) has been awarded "HR Asia Best Companies to Work for in Asia 2022" for the second year in a row, reflecting its excellence in human resource management and concrete employee engagement initiatives. The award was bestowed by HR Asia Magazine, Asia's leading publication for HR professionals. 
Ms. Pimonrat Reephattanavijitkul, Chief People Officer at CP Foods, said that the award brought pride to all executives and employees as it affirmed the Company's outstanding human resource management and recognized CP Foods as one of the best companies to work for. CP Foods has demonstrated a strong corporate culture and continually implemented employee engagement activities, holding these practices a significant mechanism towards sustainable growth and business resilience. 
"CP Foods is honored and proud to win the HR Asia Best Companies to Work for in Asia 2022 Award for two consecutive years. It affirms our commitment in caring for our human resources, to ensure a favorable work environment that can accommodate diversity," Ms. Pimonrat said.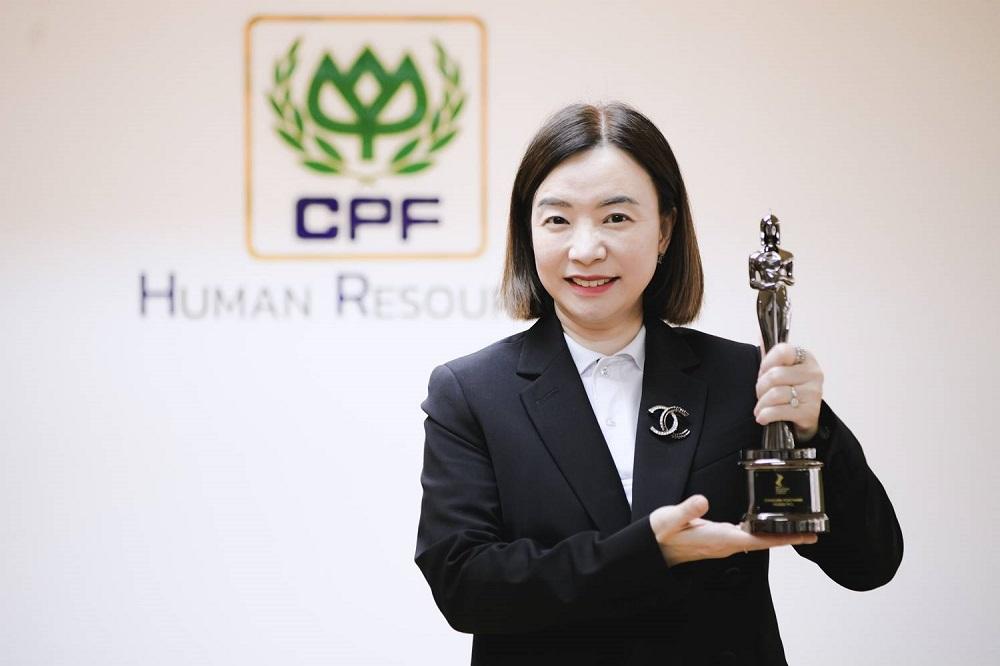 CP Foods realizes the importance of "employees". They are the organization's heart that enables the delivery of high-quality and safe food products to consumers. CP Foods thus strives to excel in human resource management and this is driven by HR Digitalization Strategy. Digital tools have been applied in improving the human resource management, to drive the organization towards goals and efficiently enhance competitiveness in the Era of Society 5.0. Data Analytics are promoted to support strategic operations, for an in-depth analysis on manpower planning, recruitment and job assignments that match individual capabilities.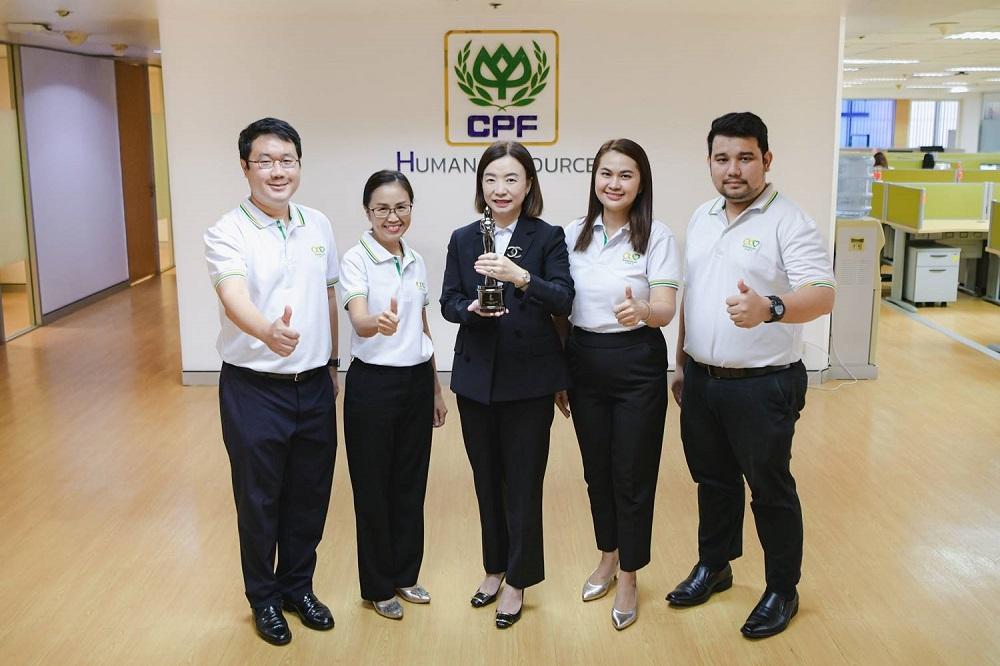 Aside, the decentralized organizational structure allows flexibility to quickly address business preferences. Actions are executed by compact business units that promote efficient cross-functional operations and flexibility in adapting and innovating. On its path towards High Performance Organization, CPF has also fostered the Leadership 5.0 that values leaders who are effective, specialized in their jobs, ready for new business challenges and innovative. 
Another focus is placed on the development of "good and smart" employees and executives, who execute business actions for national and social benefits and sustainability. CP Foods's employees have been encouraged to broaden their knowledge in various fields and climb the career ladder. The remuneration is structured to entice talents along with the succession plan to get the future leaders equipped with future skills. To search for the right persons, CP Foods also highlights the development of advanced skills through Technical Academy and leading educational institutes.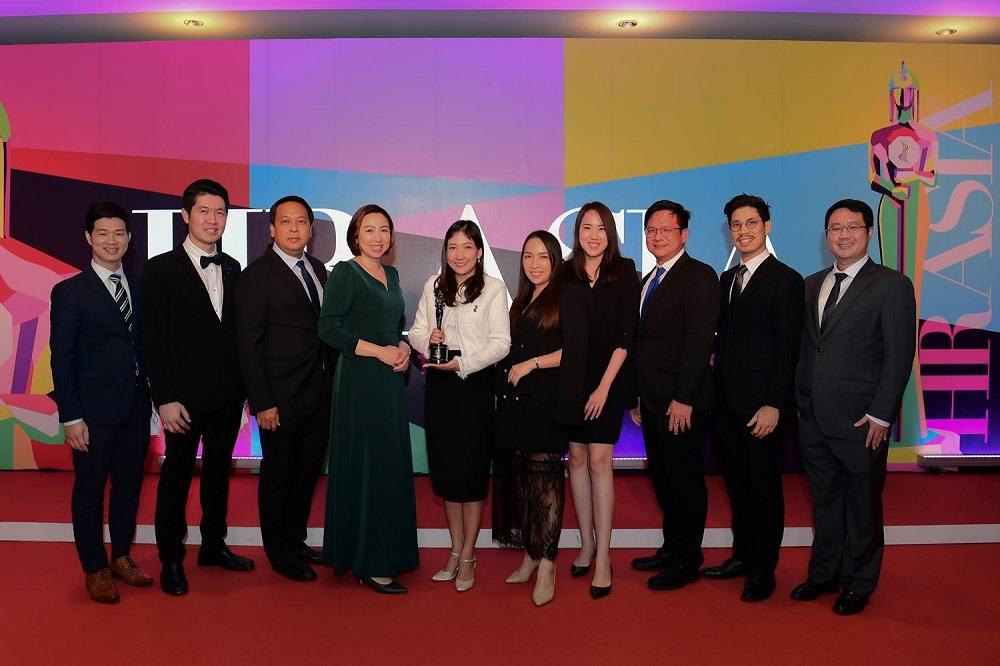 CP Foods has strengthened and emphasized actions in alignment with the Diversity and Inclusion Policy (D&I) out of respect for individual employees' diversity in terms of sex, nationality, religion and beliefs as 
CP Foods believes in employees' capabilities regardless of their differences. In shaping their work attitude accordingly to the CP Foods Way corporate culture, the Company has promoted their understanding in the corporate value and the group's businesses through "LOVE" online communication platform. Through the two-way communication platform, employees can express their appreciation for colleagues. Employees that effectively execute their tasks accordingly to the corporate culture are rewarded. The "[email protected]" Project has been implemented to strengthen employees' well-being in different dimensions via club and recreational activities, including Sport Club, Family Club and LGBTQ+ Club. The project also seeks to equip employees with knowledge in vital areas like financial management. These efforts that promote employees' health and happiness culminate in the overall efficiency, sustainability and employee engagement.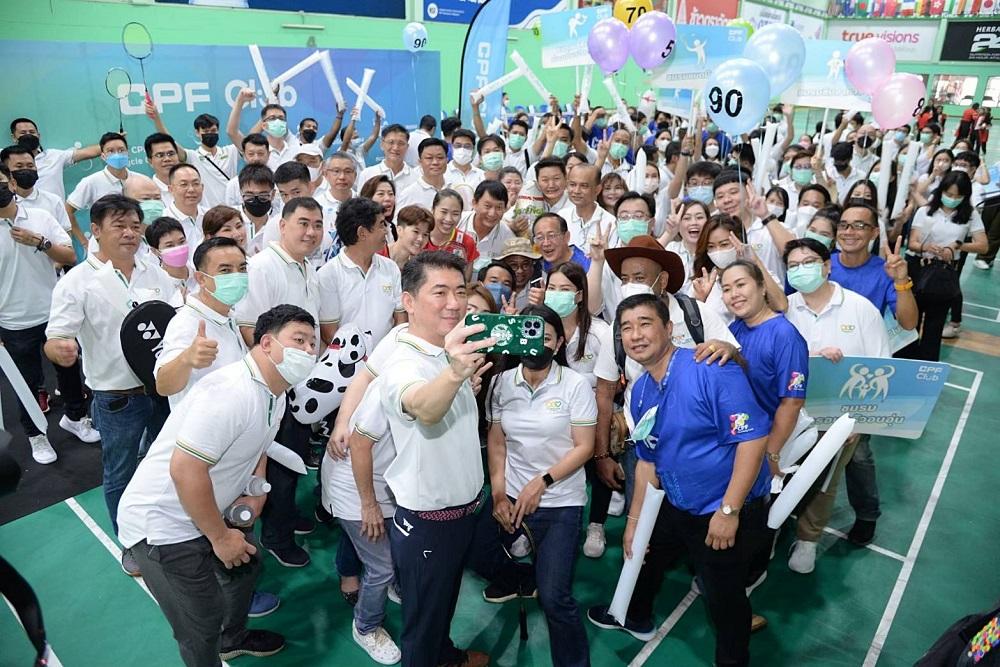 "HR Asia's Best Companies to work for in Asia 2022" recognizes companies that have executed exemplary human resource management practices, while showing strong corporate culture and strong employee engagement. The results are based on the survey of those companies' employees.