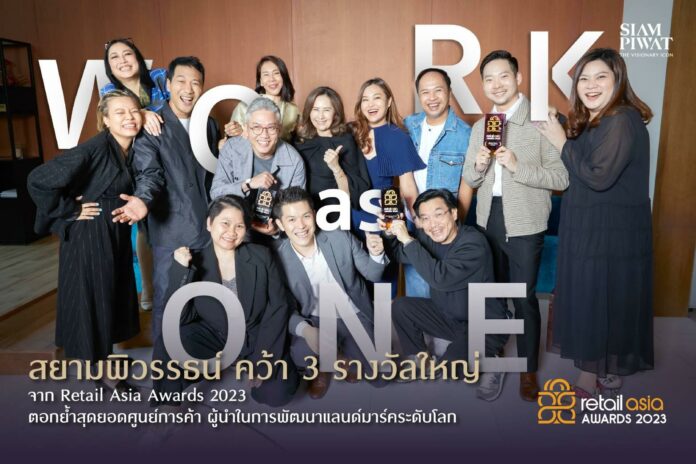 Siam Piwat Group, a leading property and retail developer – the owner and operator of world-renowned destinations including Siam Paragon, Siam Center, Siam Discovery, and a joint venture partner of ICONSIAM, ICS and Siam Premium Outlets Bangkok, received 3 prestigious awards from Retail Asia Awards 2023.
Starting with the Mall of the Year Award, Siam Paragon was recognized as Thailand's leading shopping center that always sets new industry standards. The second one is the Marketing Initiative of the Year Award given to ONESIAM Siam Smiley Campaign, the phenomenon of happiness during the festive year-end season, followed by Customer Service Initiative of the Year Award given to the Luxury Chat and Shop service.
These all together reflect Siam Piwat's leadership in shaping a world-class and globally-admired destination and how it never ceases to forge ahead and inspire to dimensionally fulfill lifestyle needs of the future.
Mrs. Saruntorn Asaves, First Executive Vice President, Division Head – Shopping Center Business, Siam Piwat Group said: "I feel truly honored for and so proud of the three awards Siam Piwat Group has received from Retail Asia Awards 2023, held by Retail Asia, Asia's leading retail business media. This serves as a testament to our commitment to creativity and cutting-edge innovations to upgrade shopping centers under the roof of the Siam Piwat Group into a must-visit destination for both Thai and international shoppers and a world-class platform where experts of various fields join forces with renowned international brands and Thai entrepreneurs to co-create first-ever experiences that go beyond expectations. This enables Siam Piwat gain the global recognition, alongside our outstanding marketing campaign and customized service for luxury consumers."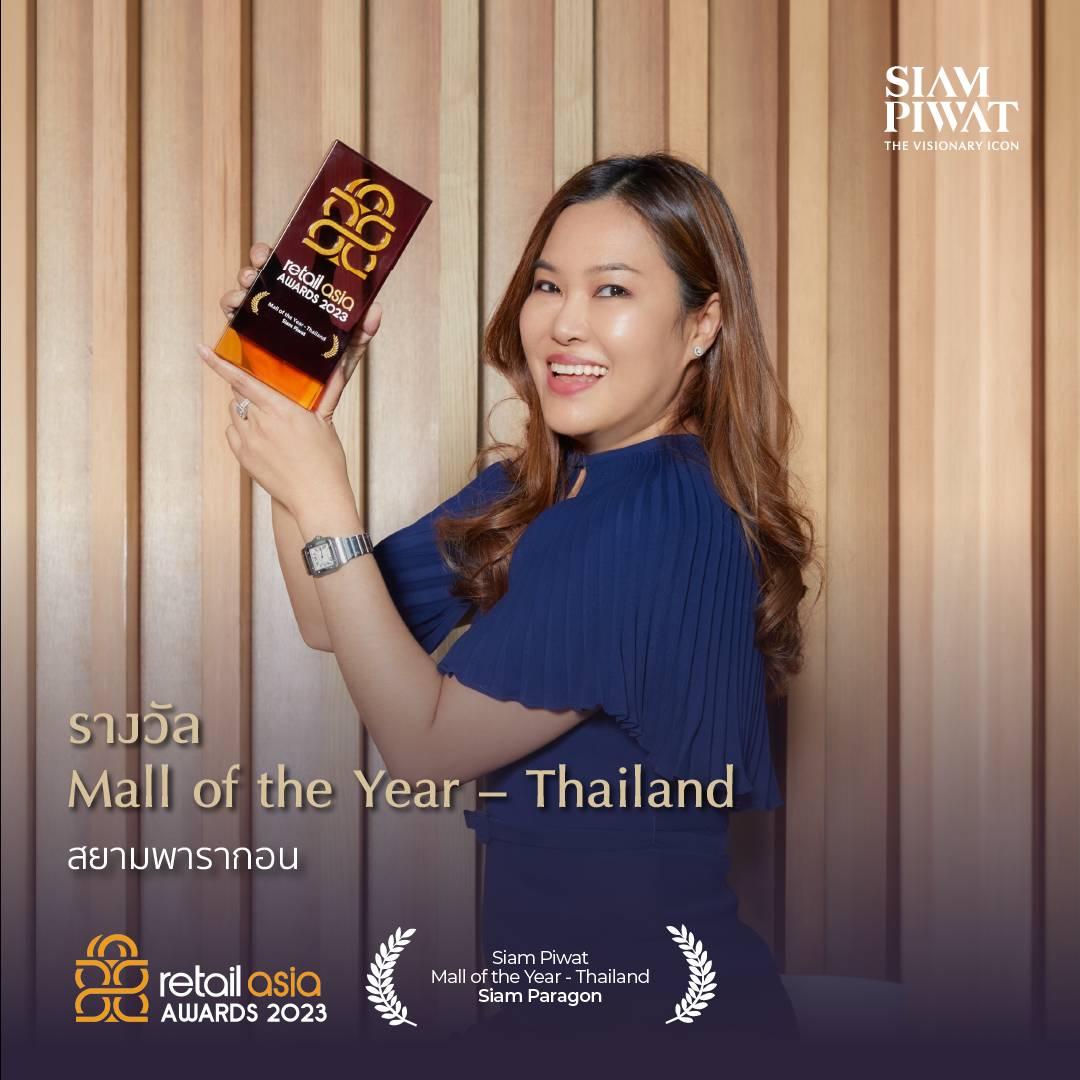 Mall of the Year Award – Thailand Siam Paragon underpins its status as a world-class landmark nestled in the heart of Bangkok. It has been successful in both terms of store traffic and sales volume, especially in the luxury brand segment that has grown exponentially, thus securing a place among the world's top-tier retailers. This led to luxury brands physically expanding brand spaces to offer exclusive experiences within their boutiques. Siam Paragon is currently in its major transformation process to become the ultimate of excellence as the first global prototype that awaits to thrill all visitors.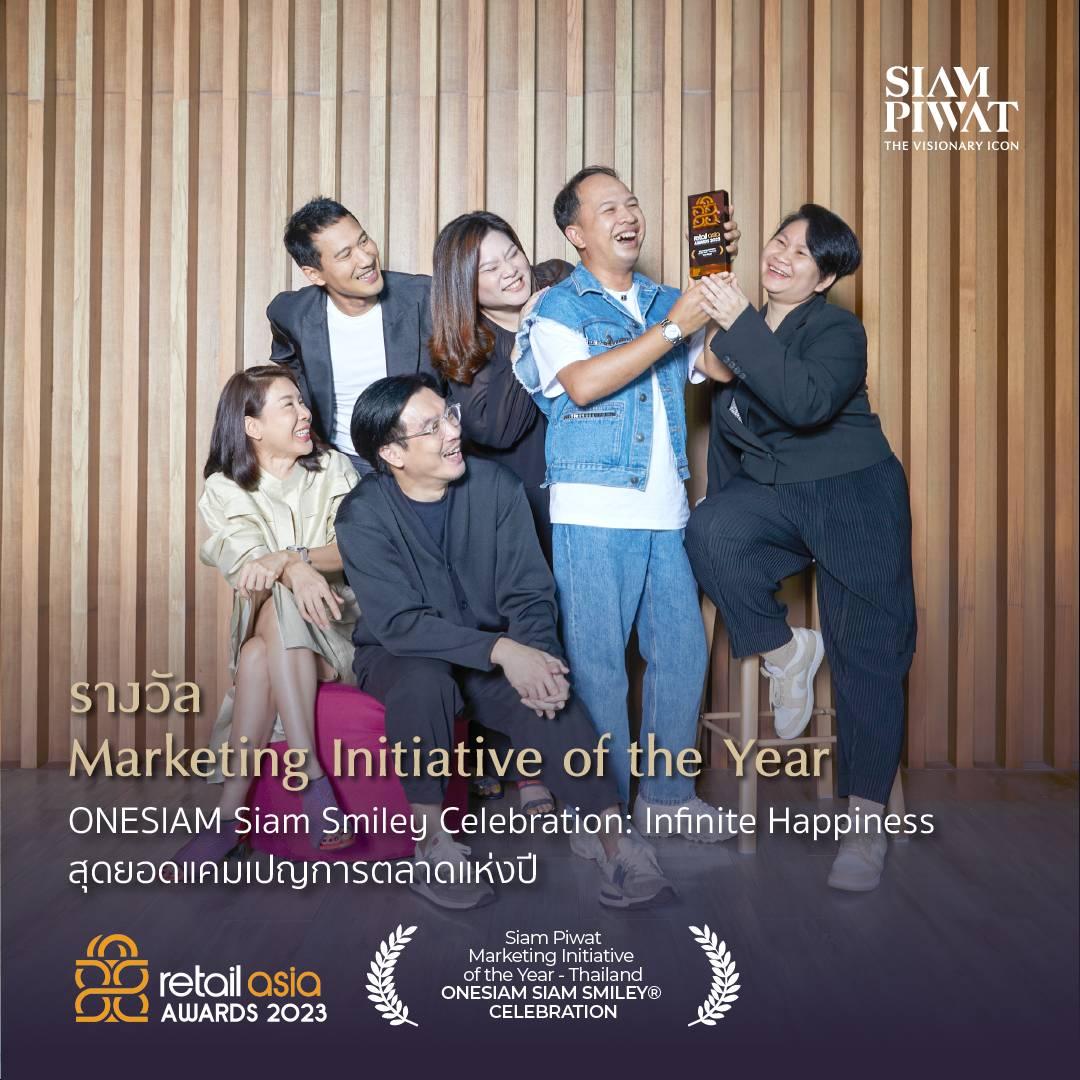 Marketing Initiative of the Year for ONESIAM Siam Smiley Celebration: Infinite Happiness It was a campaign that brought a great phenomenon of happiness to the year-end celebration in 2022, which was a collaboration with global brand Smiley, the holder of the rights to the famous smiley face icon. On the occasion of the brand's 50th anniversary, Thailand was then honored as the first country to join the grand celebration and a contributor to the phenomenon of global collaboration.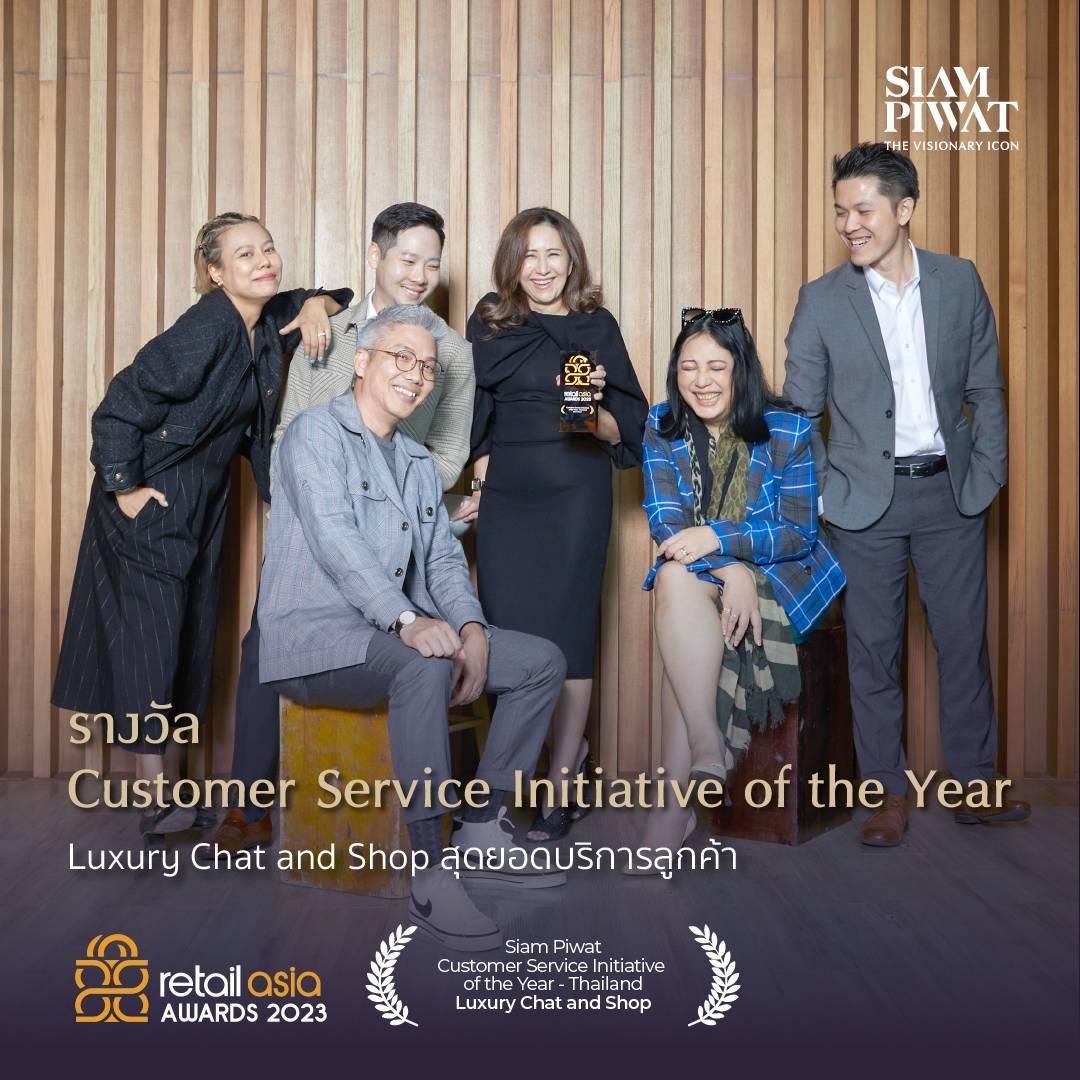 Customer Service Initiative of the Year Award Siam Piwat's Luxury Chat & Shop service launched in 2021 was recognized as it has enriched the infinite shopping experience with no limits of time and place. Customers can chat and shop for world-class brands from stores located within Siam Paragon and ICONSIAM via the omnichannel platform. The service has enjoyed overwhelming feedback and was successful in expanding customer bases even when COVID-19 striked.
With that, Siam Piwat managed to secure the market's leading position and loyalty among high-purchasing consumers in Thailand. In this regard, the Luxury Chat & Shop service feature has been further developed to be included in the ONESIAM SuperApp, a platform that seamlessly connects online and offline experiences.
These awards represent the success of Siam Piwat as a developer of global destinations, which are not only a matter of shopping centers, but it is about creating a hub to resonate with unique lifestyle preferences and bridges over generation gaps, delivering new experiences and inspiring on a global scale to magnify the reputation of Thai companies on the global stage.