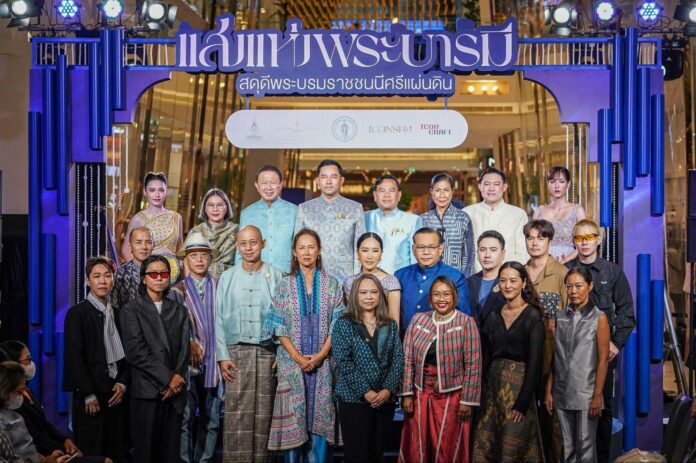 "Radiance of the Nation: A Heartfelt Homage to Her Majesty Queen Sirikit The Queen Mother," ICONSIAM Takes Part in Paying Tribute to Her Majesty Queen Sirikit The Queen Mother through this Event.
Experience the most splendid Thai fabric event of the year and be mesmerized by the rich heritage of wisdom while celebrating the essence of Thai culture. Join the event at ICONSIAM from August 8 to 14, 2023, for an unforgettable experience.
With a profound appreciation for Her Majesty's benevolence towards the Thai people, ICONSIAM, a global landmark along the Chao Phraya River, is collaboratively hosting the event "Radiance of the Nation: A Heartfelt Homage to Her Majesty Queen Sirikit The Queen Mother". This event, taking place from August 8 to 14, 2023, marks a sincere tribute to honor Her Majesty Queen Sirikit The Queen Mother on the auspicious occasion of her 91st Birthday Anniversary, on August 12th, 2023. The occasion is made possible through the combined efforts of public and private partners.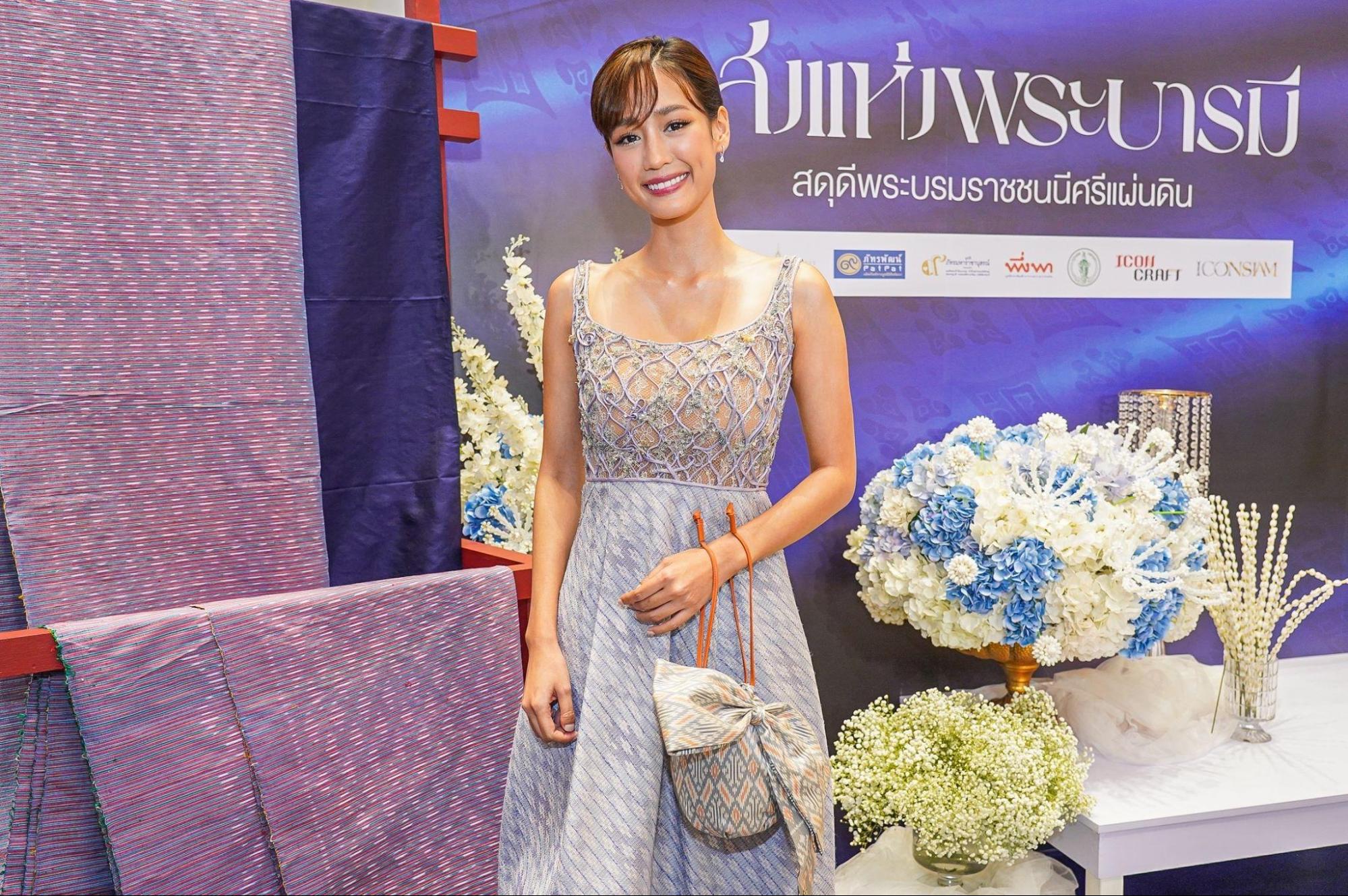 The event showcases the most extensive compilation of Thai fabrics of the year, exquisitely presented in the latest royal pattern of dahlia flowers, a cherished symbol of Thai wisdom that has been passed down from generation to generation for centuries. The event promises an array of engaging activities in various areas, including: 
"ICONCRAFT Thai Textile Heroes 2023"

 

at the Charoennakorn Hall, M Floor
Get ready for the special highlight of the event, "ICONCRAFT Thai Textile Heroes 2023," a majestic exhibition of Thai fabrics crafted by national artists, showcasing the timeless heritage of wisdom passed down through generations. Adding to the splendor, the esteemed brand SIRIVANNAVARI will unveil its exclusive special edition of silk bags. These exquisite creations are the brainchild of Her Royal Highness Princess Sirivannavari Nariratana Rajakanya, the brand's creative director. The design work, titled "S'Craft: Craftsmanship," will be presented as a limited collection available only at this event. This special edition collection focuses on contemporary design, seamlessly blending aesthetics with practicality for everyday life. They are thoughtfully designed to suit various occasions, be it daytime errands or evening affairs.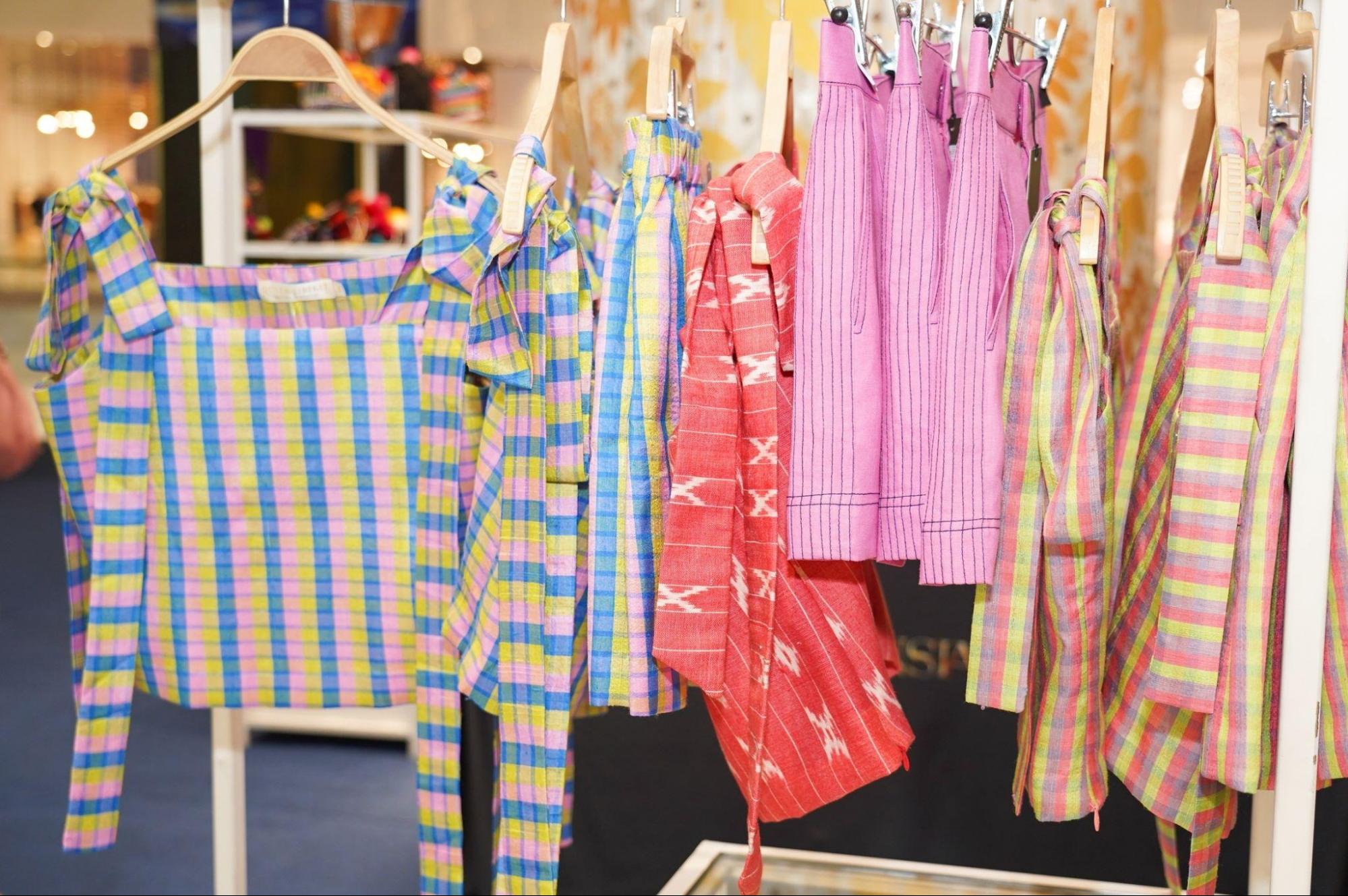 This year's event is significant, as it introduces a splendid collection of designs, as well as neckties and Thai fabric bow ties specifically crafted for men. Each piece in this collection is a masterpiece of originality, meticulously handwoven and adorned with intricate embroidery. The level of craftsmanship displayed is of the highest caliber, due to the skilled artisans from Sirivannavari Atelier & Academy.
The event's highlights continue with a captivating showcase of elaborate weaving work, featuring the exquisite masterpieces of two esteemed art teachers whose exceptional artistry and dedication help preserve Thai fabric traditions, including textile masters Meechai Taesujariya from Ban Kham Pun in Ubon Ratchathani province and Weeratham Trakul-ngernthai from Ban Chansoma in Surin province. In addition, prepare to be dazzled by the outstanding designs of Thai textile heroes, including renowned brands and national designers who have skillfully crafted beautiful Thai fabrics, such as ASAVA, ATELIER PICHITA, COLLECTOR PROJECT, MUSE BY GOODMIXER, GREYHOUND, HOME STUDIO SHOP, JIDAPA, KANAPOT, KLOSET, T AND T, TERMTEM STUDIO, THEATRE, TIPA, VICKTEERUT, WISHARAWISH, and accessories including exquisite folding fans from the esteemed brand GALERIE DE HIMMAPAN.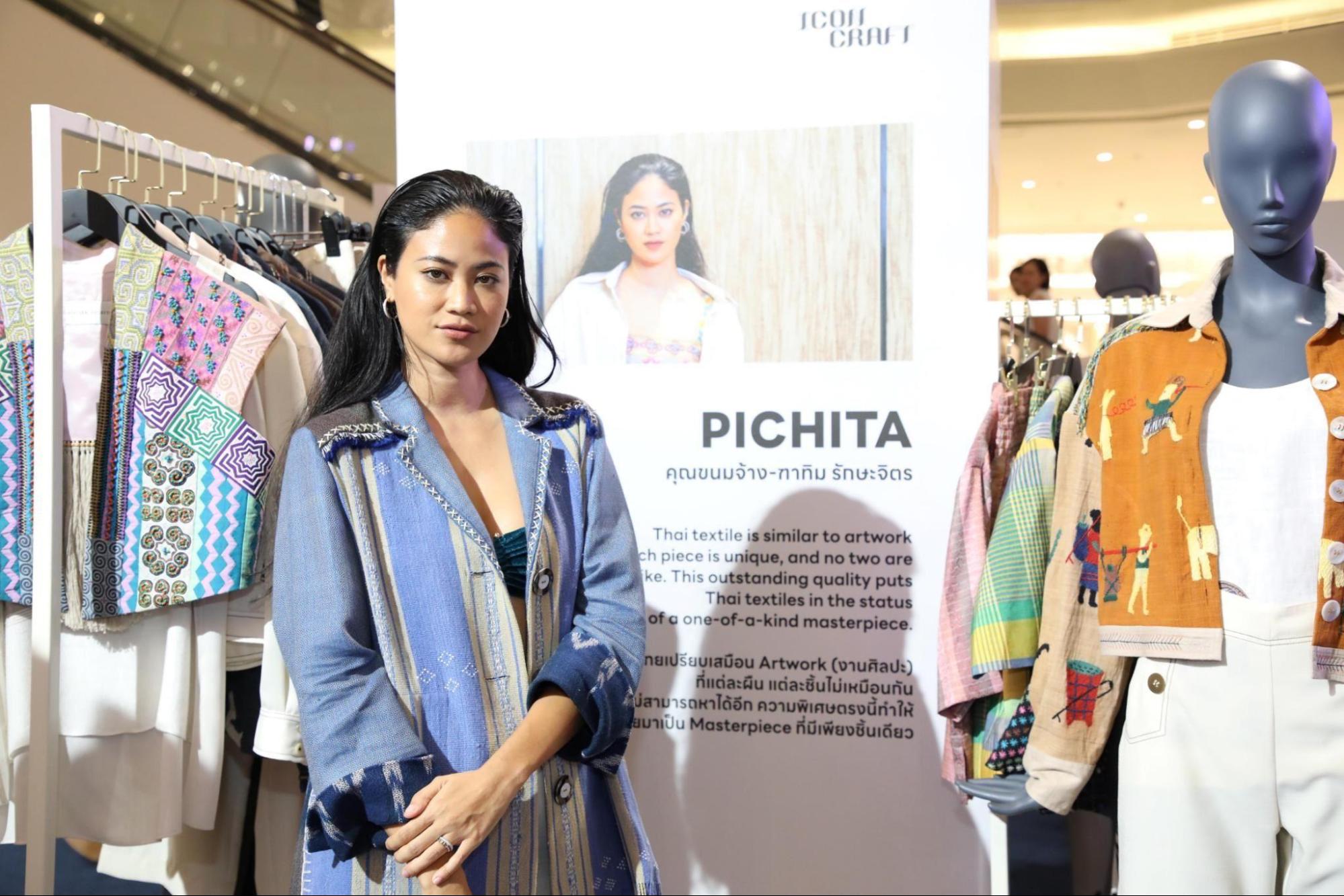 Explore the world of handicrafts for sale and participate in immersive workshops at the Charoennakorn Hall, M Floor.
Immerse yourself in the enchanting world of handicrafts and Thai fabrics, thoughtfully exhibited and available for purchase at Charoennakorn Hall on the M floor. A diverse array of handcrafted wonders include exquisite products from esteemed organizations such as The Foundation for the Promotion of Supplementary Occupations and Related Techniques of Her Majesty Queen Sirikit, the Chaipattana Foundation, the Patara Maharajanusorn Foundation under the Royal Patronage, and the Friends in Need (of "PA") Volunteers Foundation under the Thai Red Cross Society, as well as a captivating collection of Bangkok Brand products. For a truly royal experience, head to Rassada Hall on the 1st floor, where you can explore and purchase products from Queen Sirikit's Textile Museum.
In addition, exclusively for customers with receipts of 800 baht or more from stores or services at ICONSIAM are offered a fantastic opportunity to redeem participation in captivating workshops organized by the Bangkok Metropolitan Administration. Engage in exciting workshops such as making mini-bouquets to be put on clothing and creating small love wreaths for mothers. The workshops will take place at 3:00 p.m. and 6:00 p.m. However, please note that each workshop session is limited to only 20 participants per session.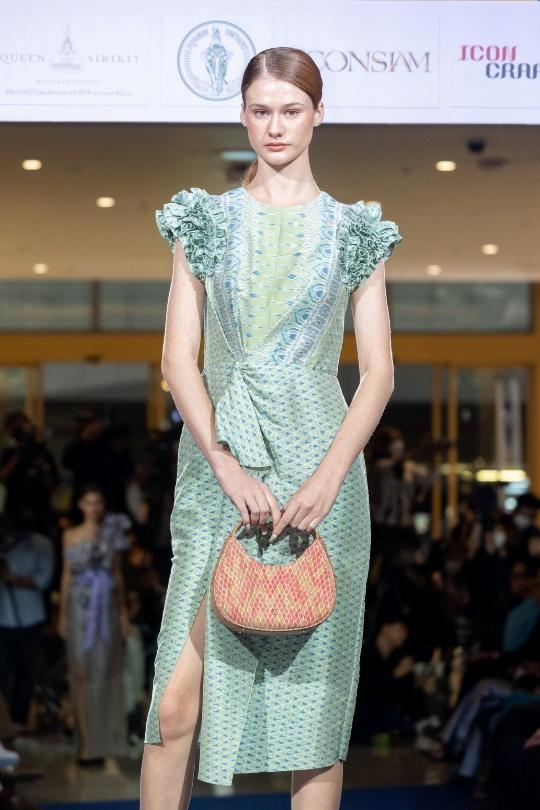 The event also serves as a clothing donation point. Customers attending the event are encouraged to donate clothing, which will be passed on to those in need, vulnerable communities, and victims in collaboration with the Bangkok Metropolitan Administration's Social Development Office. As a token of appreciation, those who participate in the clothing donation will receive cloth bags, which can be further utilized for various purposes.
Join the Mother's Day Challenge, special workshop and promotion at SOOKSIAM, G floor
In celebration of Mother's Day, SOOKSIAM has prepared special activities to honor the love and affection we have for our mothers. From August 10th to August 13th, 2023, express your love for your mother in a simple yet meaningful way by sharing a heartwarming video clip where you express your love to your mom, or post an activity that you've enjoyed together with your mother.
Make sure to set the post as public and add the hashtag #Sooksiamlovemom to your post. The first 10 participants will have the privilege of shopping, tasting delightful treats, and enjoying a relaxing time in the charming city of SOOKSIAM – all free of charge!
Another special workshop activity titled "Love Mum, Conserve the Environment," will be organized in collaboration with Cheewit Cheewa School. This heartwarming workshop will take place from August 11 to 13, 2023, at Cheewit Cheewa School, located on the UG floor.
With the "Infused with Mother's Love" special promotion, taking place from August 10 to 12, 2023, customers who shop for products or dine at SOOKSIAM on the G Floor with a total purchase of 899 baht will be rewarded with a delightful gift—a complimentary pair of flower-scented candles, valued at 300 baht. For more details about this promotion and any additional conditions, please feel free to inquire at the point of sale.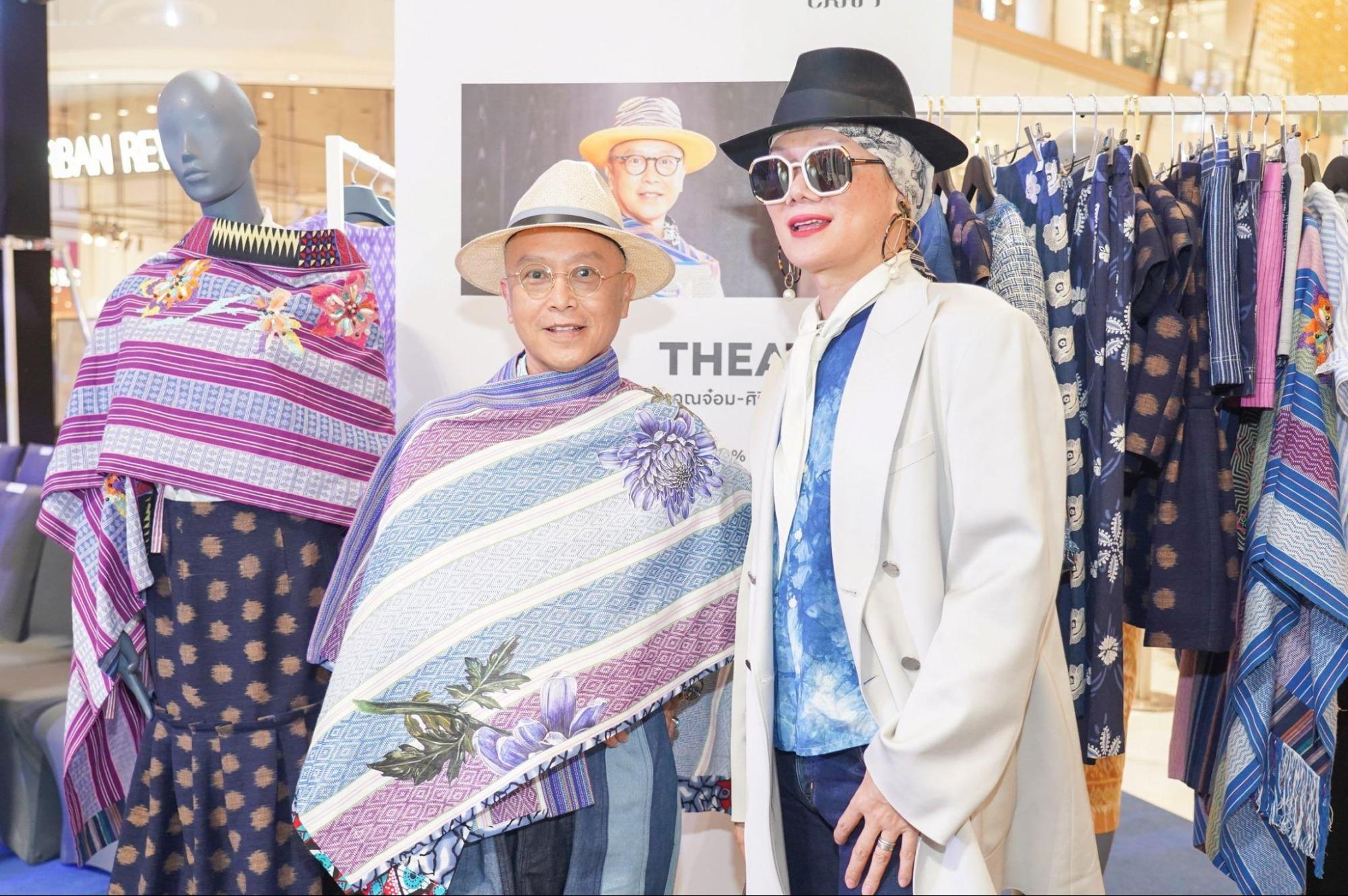 Choosing a "GIFT FOR MOM" at the ICS Lifestyle Complex, G Floor (located opposite ICONSIAM)
The "GIFT FOR MOM" event on the G floor of ICS (opposite ICONSIAM) is not to be missed for those looking for the perfect gift or souvenir for this special occasion. From August 8 to 14, 2023, this event offers a delightful selection of high-quality gifts that are sure to leave a lasting impression.
Everyone is invited to be part of the momentous event, "Radiance of the Nation: A Heartfelt Homage to Her Majesty Queen Sirikit The Queen Mother," which will take place from August 8 to 14, 2023, at both ICONSIAM and ICS Lifestyle Complex (opposite ICONSIAM). For further information or inquiries, please call 1333 or visit www.iconsiam.com