BANGKOK — Thai ghosts uniquely blend traditional beliefs, superstition and Buddhism. For as long as there has been film, this national obsession has made its way onto celluloid in countless horror movies popular at home and abroad.
Equally unique are the posters that bombastically promote them with fear, humor and sex from the classic, hand-painted era to today's Photoshop techniques.
To get ready for Halloween, here are some of the spookiest movie posters for a proper education on the most popular Phi (ghost) in the media, including some reimagined from Hollywood. (Scroll to end for full interactive gallery.)
Thanks to Philip Jablon of the Southeast Asia Movie Theater Project with finding many of the classic posters.
Mae Nak
"Pee Mak kaaaaa," Mae Nak, that most enduring ghost of pop culture, calls her husband from beyond death. In its many versions on screens big and small, the story follows Mae Nak's undying love for her husband, who is drafted and sent to war. She dies during labor but continues waiting with their little baby. The horror story is thought to be based on real events, and pilgrims can find a shrine to Mae Nak at Wat Mahabut in Soi On Nut 7.
In 1936, "Nang Nak Phra Khanong" wasn't just the first Mae Nak film, it was the first Thai horror film period. It was more memorably remade 23 years later in 1959, in Mae Nak Phra Khanong," which made Preeya Rungruang a superstar forever associated with the role.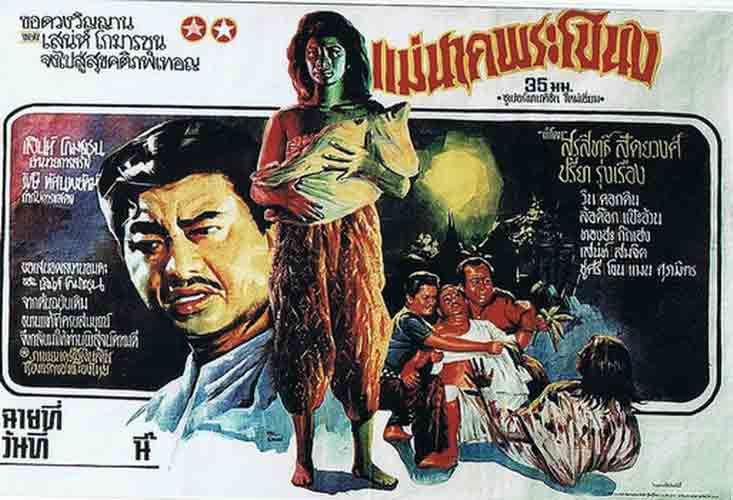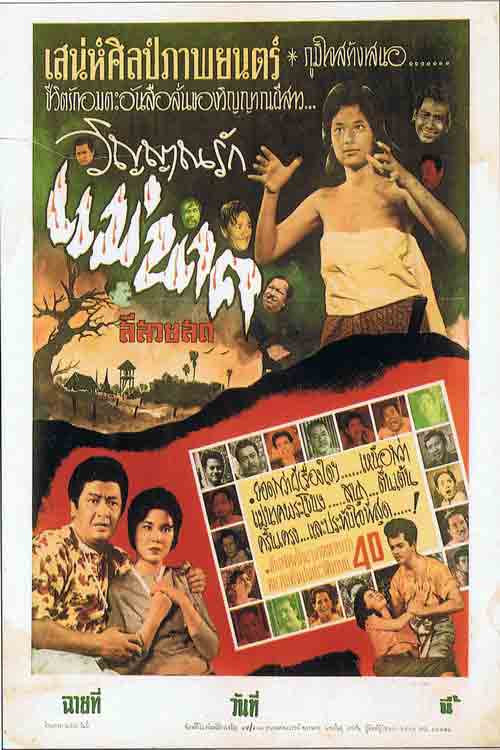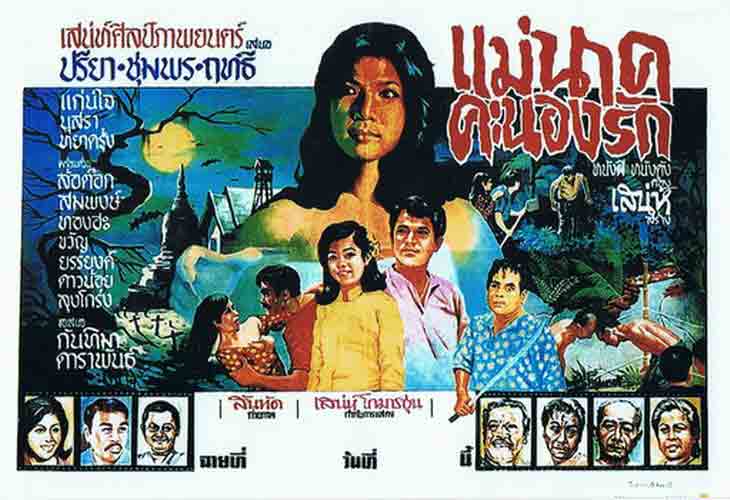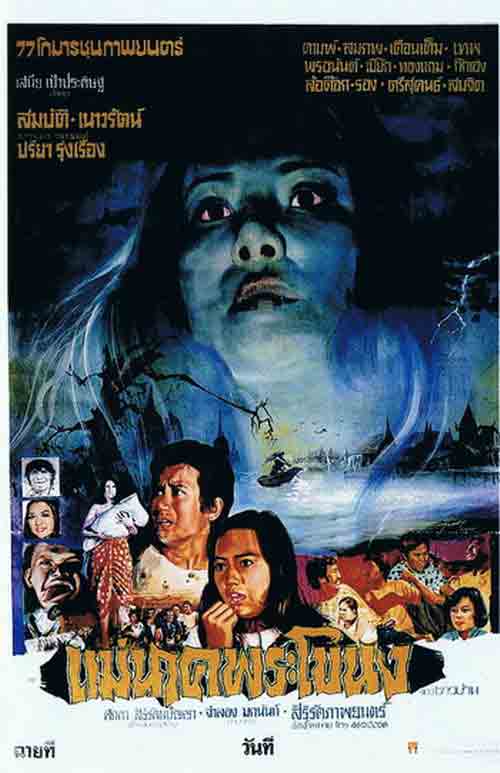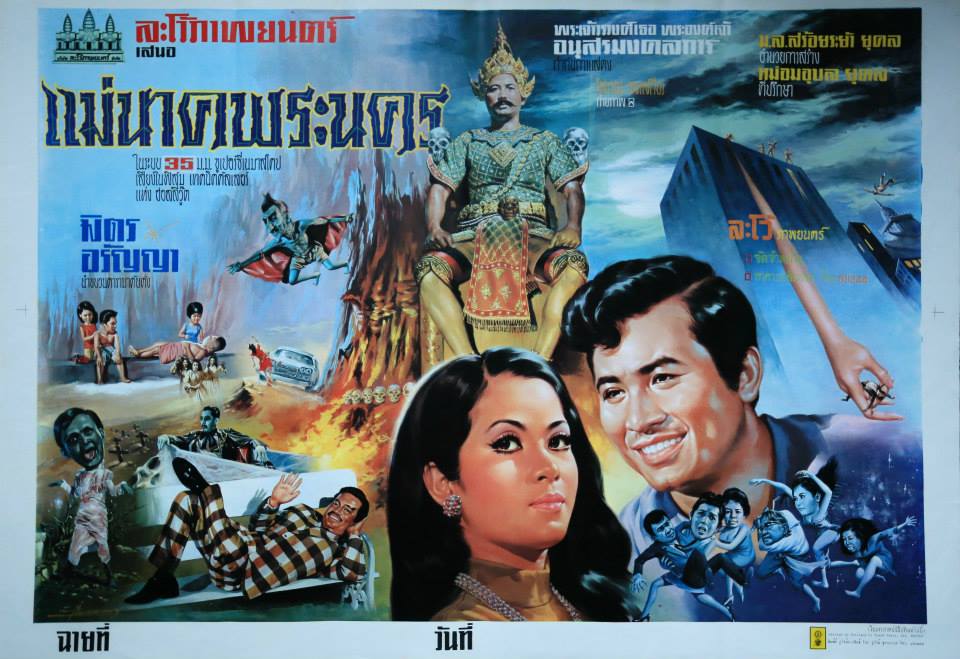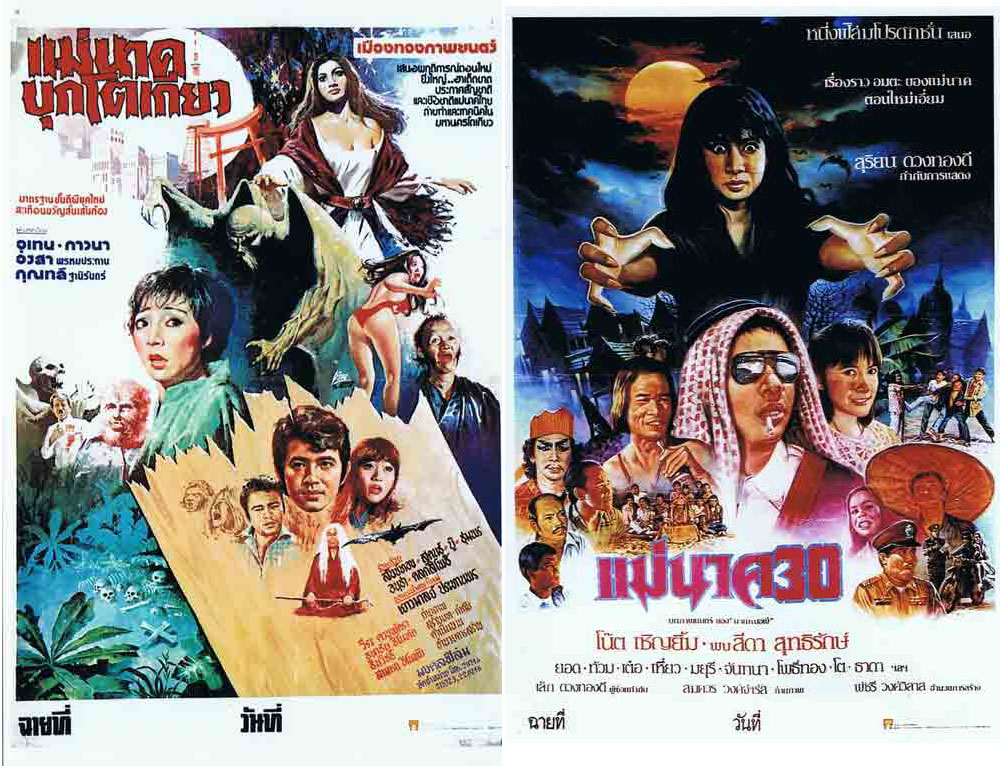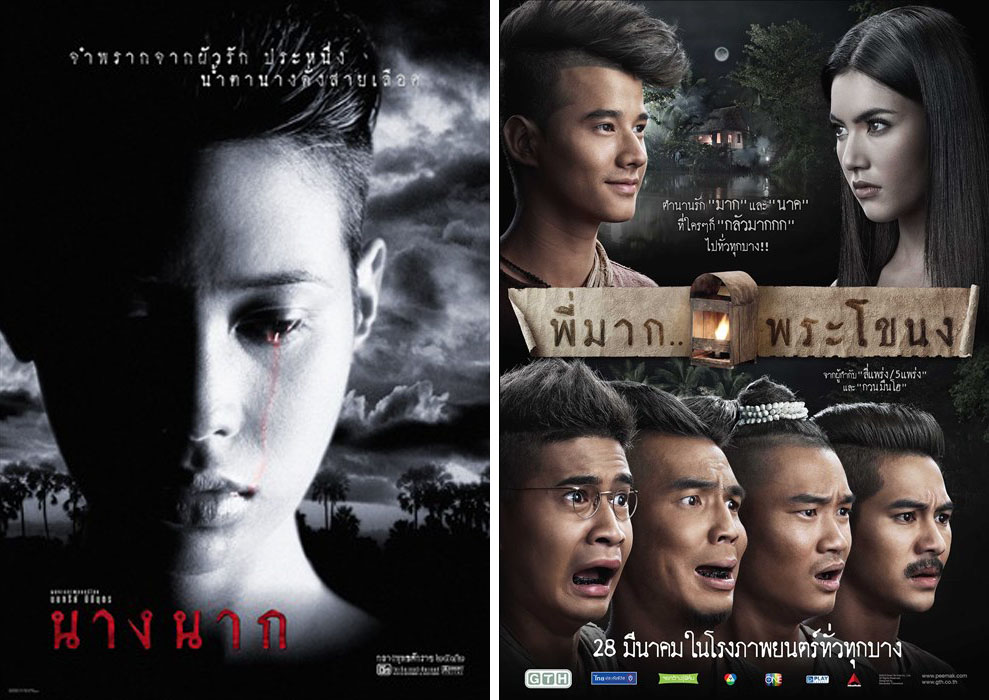 Pop
Pop is also a popular Phi known its appetite for gore. Pop has appeared in many films, most notably the Baan Phi Pop (Phi Pop's House) series that has seen many installments – 15 to be exact – since 1989 when Nattanee Sitthisaman first starred as Pop Yip, a woman possessed by a vicious female, gut-munching spirit.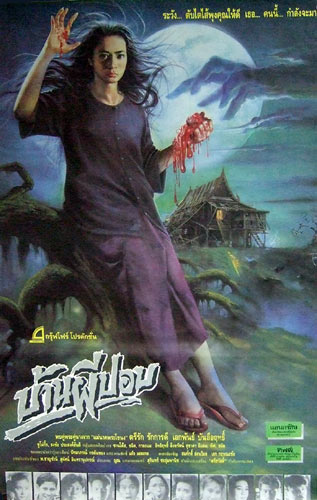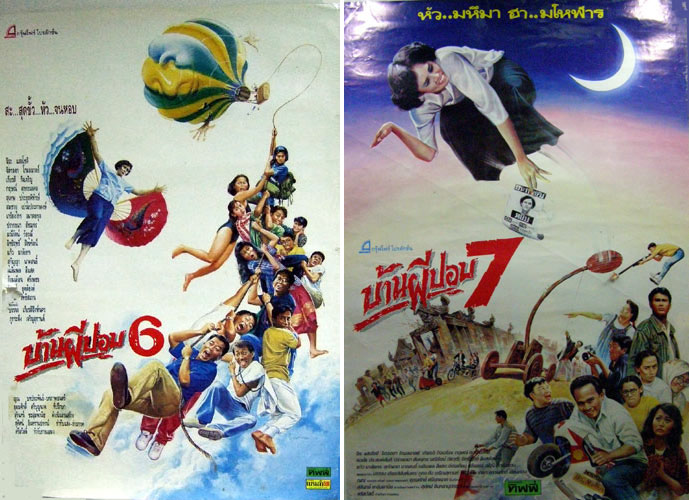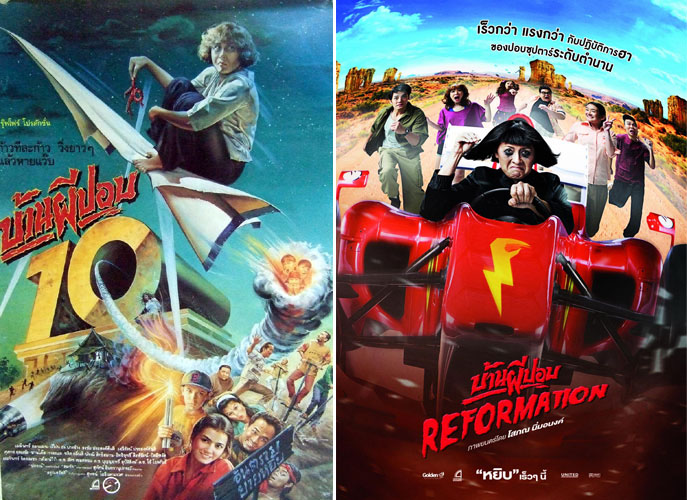 Krasue
A woman's head floating above a bundle of organs would be a striking sight anywhere, and in Thailand Krasue is another iconic ghost known to all for roaming around at night in a quest to find raw meat and filth to chow down on. Filmmakers can't decide whether she is scary or sweet.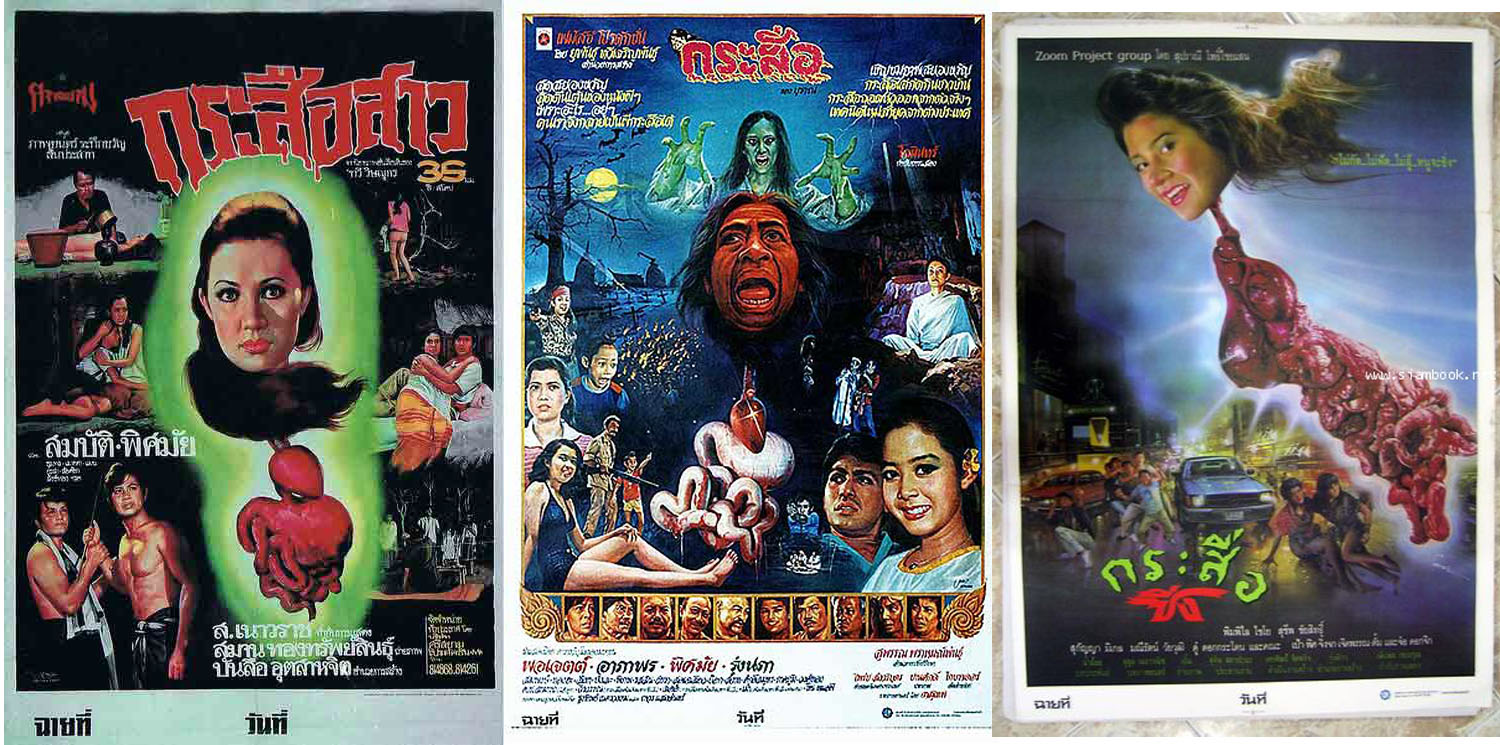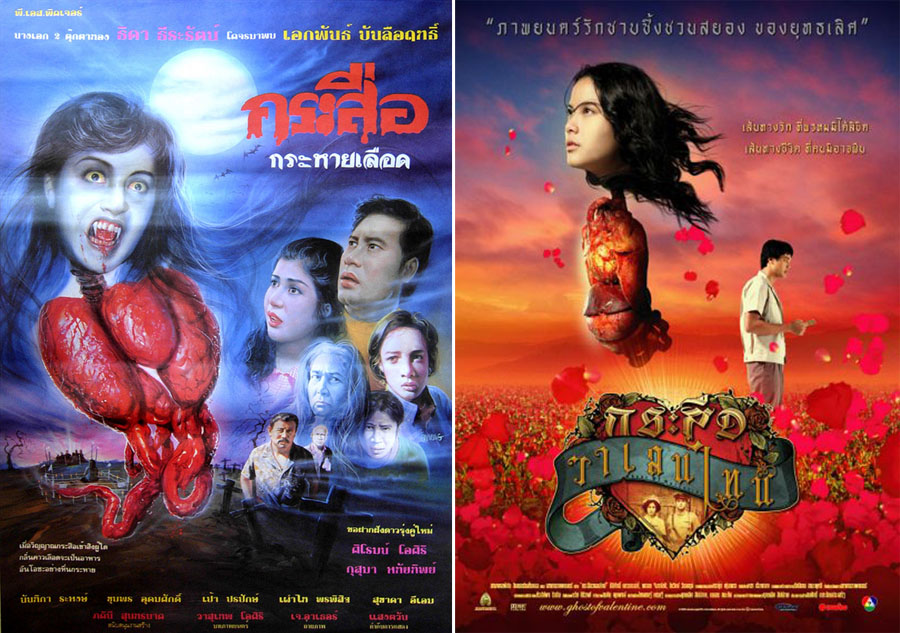 Ghost vs. Ghost
Sometimes ghosts fight one another.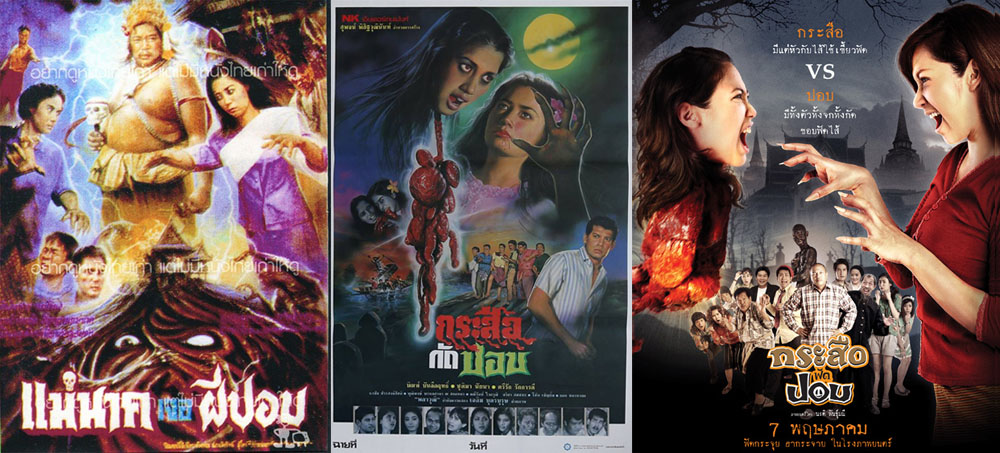 Ghost Animals
Ghosts can take animal form too, be it snake, gecko, bat, tiger or crocodile.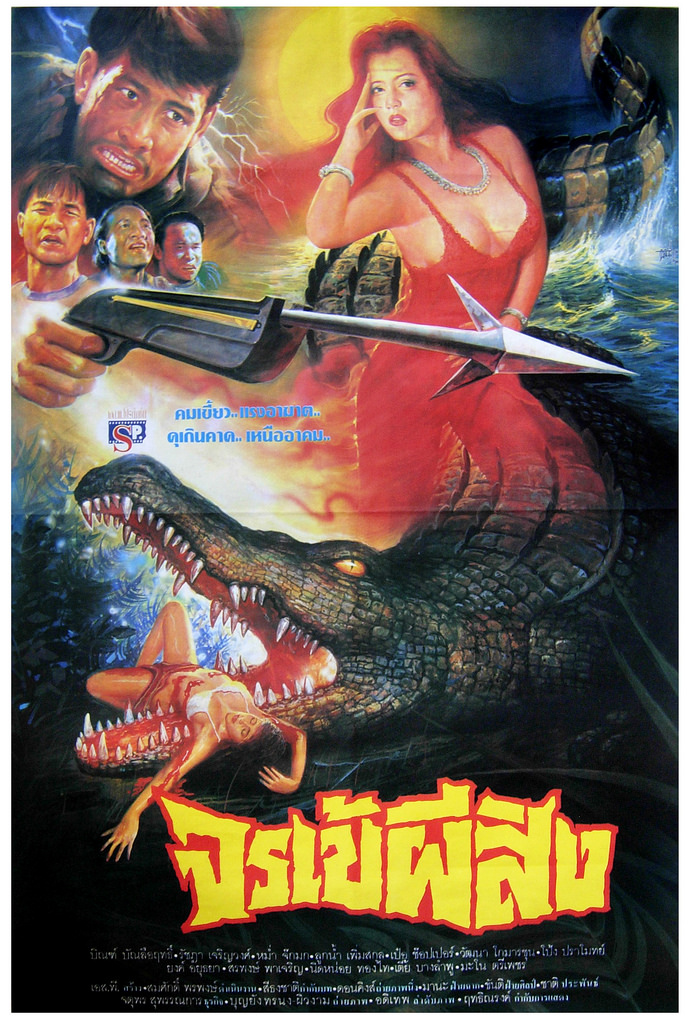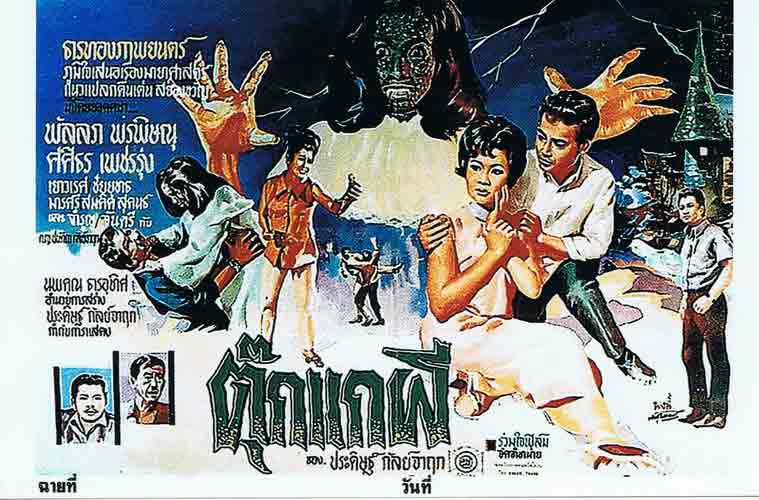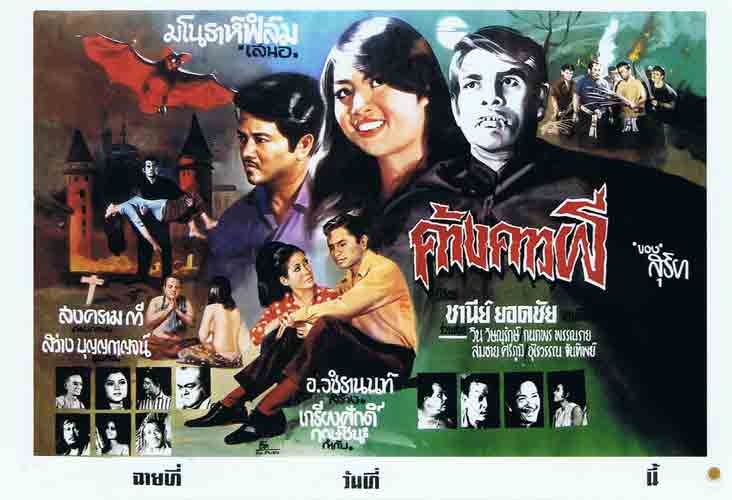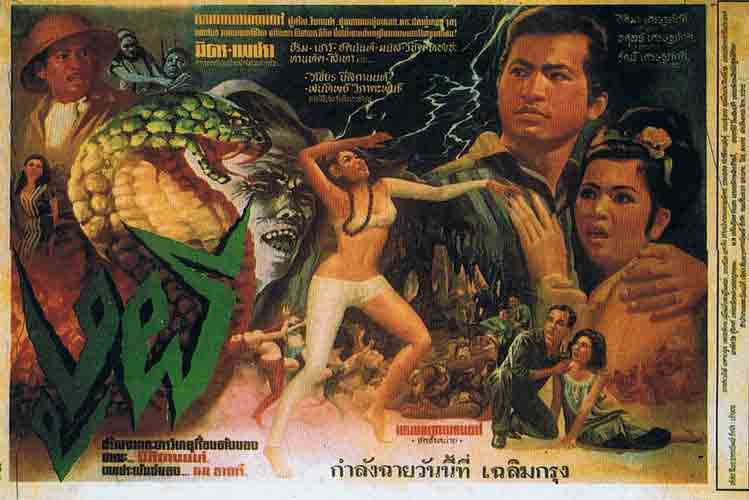 Sexy Ghosts
Why not?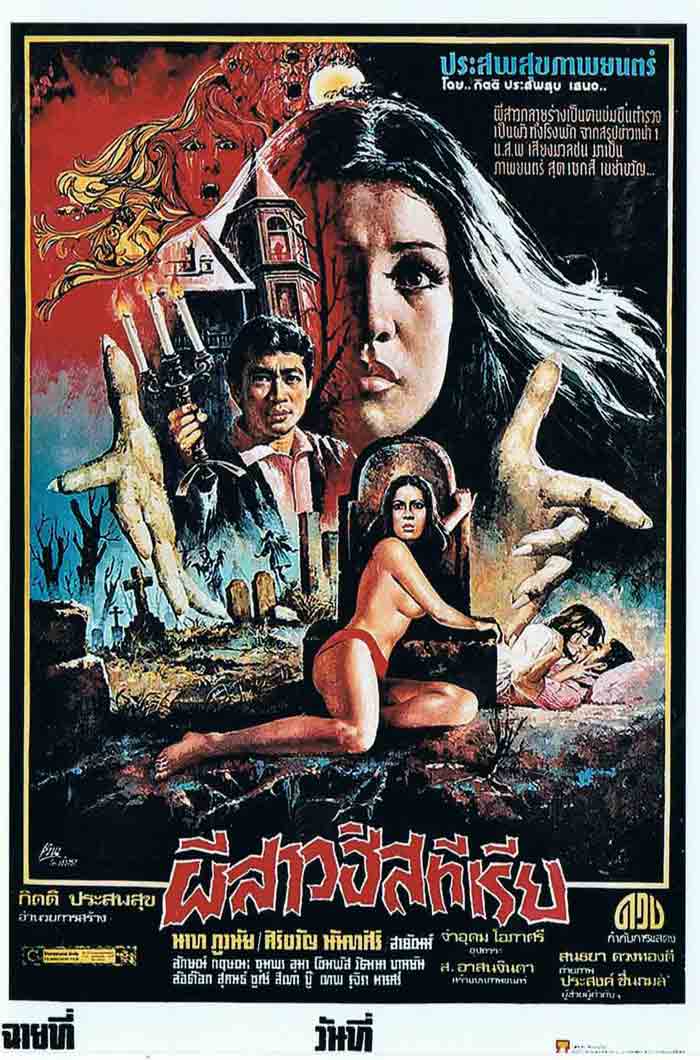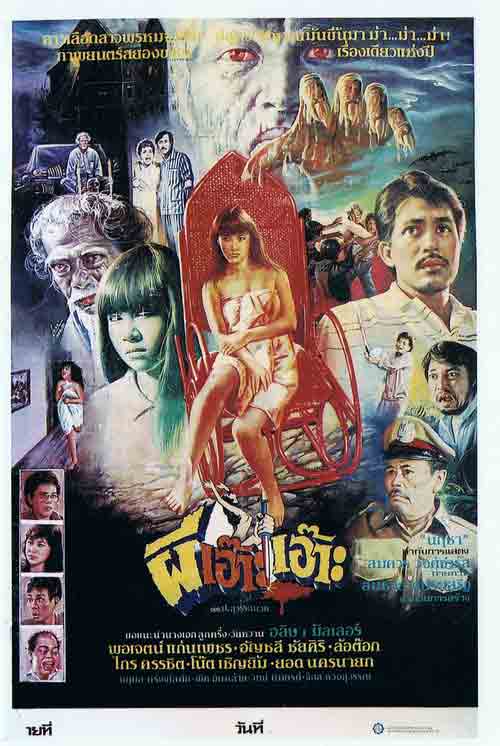 Bonus: Hollywood Horror in Thailand
Here are some iconic Hollywood horror films rendered in Thai poster style.