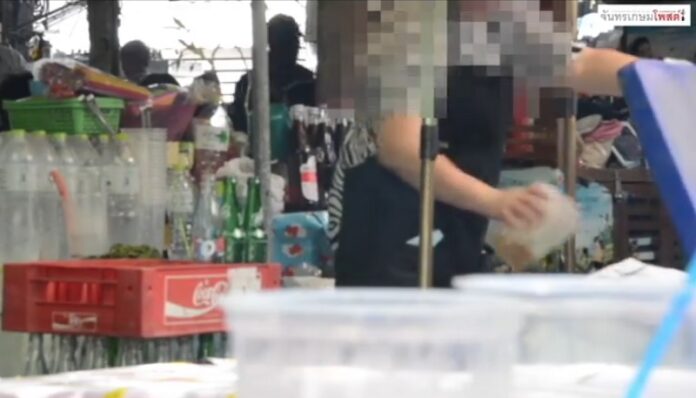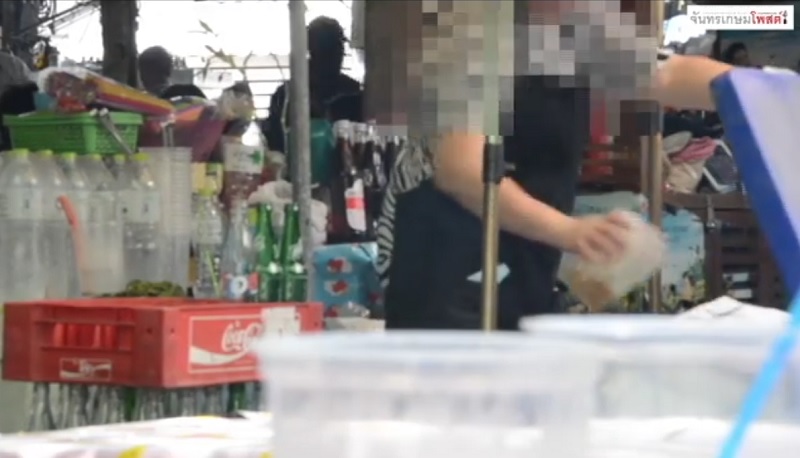 BANGKOK — Authorities Thursday said they were looking into reports of a drink vendor reusing ice and straws after university students published an expose in their campus newspaper.
An undercover video report posted Monday by the Chandrakasem Post was watched hundreds of thousands of times and prompted debate about food safety and hygiene at unregulated food sellers.
"We called all of the vendors located in the block behind the university to question," Chaowarit Songnawarat, a local official, said Thursday. "We haven't made any conclusions yet. We have to be fair to both sides."
In the video, a vendor appears to throw ice left in used plastic cups back into the same icebox she uses to fill new drinks. It also showed images of standing water filled with drinking straws the student report said were then reused.
"Why do you have need to save costs that much? Didn't even think about the consumer," Facebook user Nongkran Teekawong wrote Tuesday in reply to the report. "What will you do if someone has a contagious disease?"
The vendor shown was on the campus of Chandrakasem Rajabhat University in the capital's Chatuchak district, where Chaowarit said they were looking into the matter.
The Chatuchak District Office summoned vendors from all food sellers located in the same area behind the university.
Not everyone was appalled, with one user writing that it's unrealistic to get upset.
"Don't tell me I'm too naive. But normally ice comes in a sack that's already dirty. Nothing is clean!" Argon Man wrote.
Although the video shows the woman opening the lid of the ice box as she deposits the ice, she told Chaowarit that she was actually throwing it into another container. The unidentified vendor said she will sue the student reporters for damaging her business.
User Natdanai Maisorn wrote Wednesday that she was willing to give the woman the benefit of the doubt.
"I think the aunty did throw ice back into the cooler, but not in the ice bag. In the other scene, she takes ice from the bag. So I don't think she reused the ice as claimed in the clip."
In their Monday report, the Chandrakasem Post said the vendor told them that she reused the straws to save 180 baht per week.