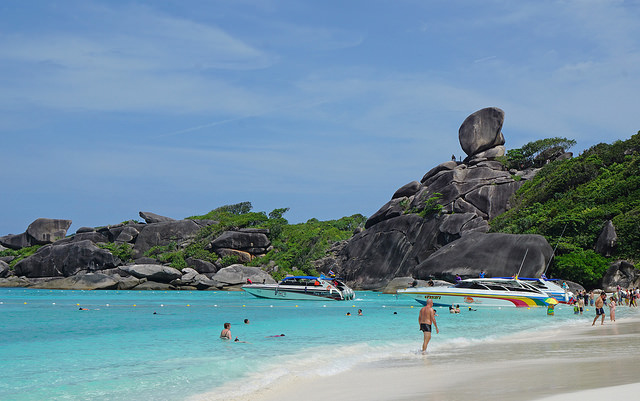 BANGKOK — Snorkeling, diving and swimming in several national marine parks in the glittering Andaman Sea will be forbidden for five months during monsoon, starting Tuesday.
The national parks department announced the annual closure of many tourist-favorite destinations in the Andaman national marine parks due to unsafe monsoon conditions and to allow the locales to recover after welcoming an overwhelming number of tourists all year long.
The parks include Mu Koh Surin and Mu Koh Similan in Phang-nga province; the Koh Hin Daeng – Hin Muang, Koh Ha and Koh Rok diving sites located in Krabi's Mu Koh Lanta park; Hat Chao Mai in Trang; and the islands of Lipe, Adang and Rawi in Satun's Tarutao National Marine Park.
More than 1 million people visited those five parks alone in 2016, according to the department.
During the closure, officials will evaluate conditions at the park with the aim of setting limits on the numbers of tourists allowed to visit the parks in the future.
The Andaman national marine parks will welcome visitors again Oct. 15.
Prior to closing, fishery officials reintroduced an annual ban on trawlers, drag and gill nets April through June to reduce the impact on spawning season in Krabi, Phuket, Phang-nga and Trang provinces.