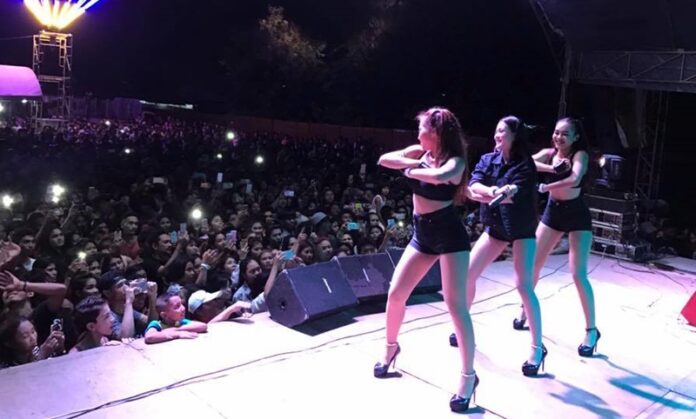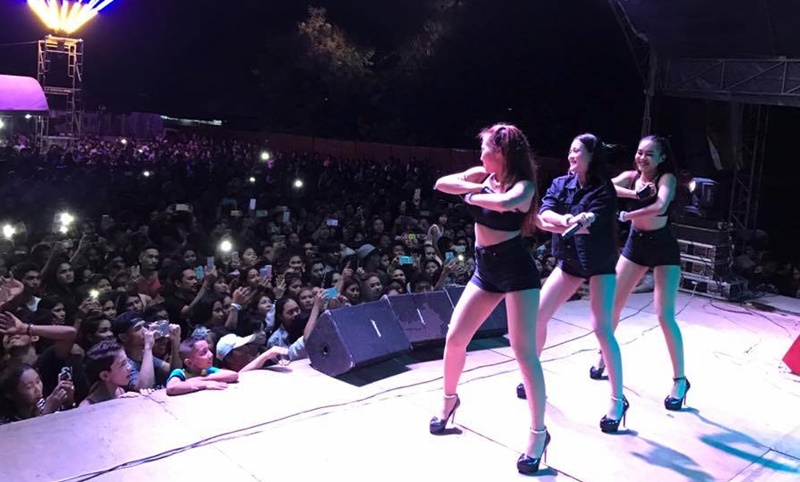 SURAT THANI — The owner of the record label representing a teen luk thung singer expressed his consternation Wednesday after soldiers were sent to cover up the artist and count the number of hip thrusts she performed following days of criticism by the prime minister.
Prachakchai Navarat, owner of Hai Thongkam Records, expressed dismay after uniformed officers in Surat Thani province were dispatched Tuesday to a concert by 18-year-old Lumyai Hai Thongkam to "check for appropriateness" and talk to her stage team about the singer's costumes and dance moves.
"She's wearing short jeans. That's all the outfits we have. I didn't think we would have to change into something that covers up too much. We already said we would adjust her costume."
Read: Prayuth Criticizes Teen Singer's Sexy Dancing, Blames Farangs
Lumyai's management complied and gave her a jacket to wear.
Beginning last week and on several days since, junta leader Gen. Prayuth Chan-ocha has criticized the up-and-coming star for her sexual dance moves and revealing costumes.
On Wednesday, when she was playing a show in Trang province, police again entered to monitor the show and count whether she twerked nine times or only three, as she had promised to. She also wore a denim jacket rather than her signature gold bikini.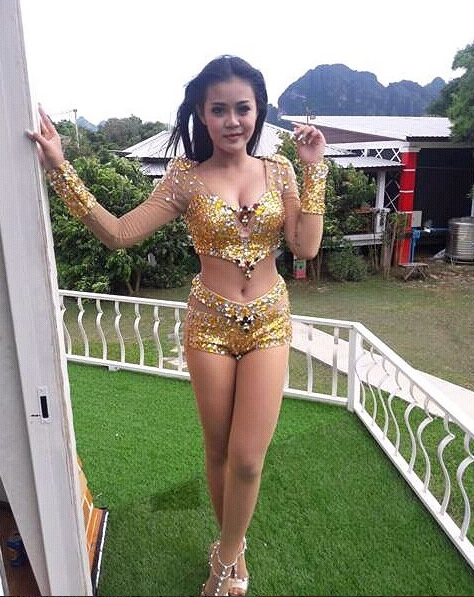 Luk thung performances have long included racy performers who take the stage to perform sexually charged moves, but Prayuth has taken a particular interest in the girl's performances. In recent days he has declared them inconsistent with Thai values and blamed foreign influences.
Lumyai herself took it in stride.
Prayuth, she said, is "a funny guy, so I'm not overthinking his comments."
"It doesn't affect my work. To my fans, I want to ask everyone to consume media responsibly. My work on stage is a performance. There might be some misunderstandings, but I believe that there's two sides to every coin," she added.
Label owner Prachakchai said Lumyai's popularity while on tour is for her skills, not her costumes.
"At our concerts in Isaan, everyone had so much fun. There was an unprecedented turnout with more than 2,000 people at a concert. No one cared about her costume at all, they were having fun."

Lumyai's concert in Trang Wednesday night.