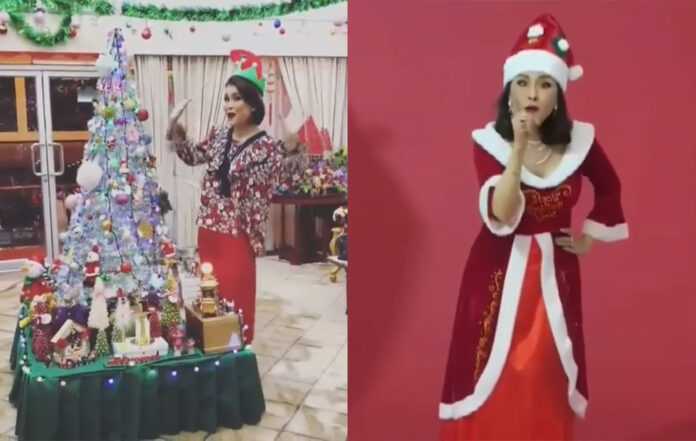 BANGKOK — Princess Ubolratana wished people a Merry Christmas this week in a series of widely hailed, viral videos one must see to believe.
Princess Ubolratana, the eldest child of Queen Sirikit and the late King Bhumibol, went all out in costume and setting to sing "We Wish You a Merry Christmas" and "Santa Claus is Coming to Town" in a pair of festive Instagram videos posted this week.
"Today I'm an elf, Santa Claus' helper, not Santa himself," she wrote in the caption to one video posted to her private @Nichax account. In the video, she dances next to a gaily appointed Christmas tree.
In the second video, posted Thursday, she sings "Santa Claus is Coming to Town" while dressed in Santa garb. The caption notes, "Six days until Christmas 🎅❤️🎄🎅."
The videos were met with praise from netizens, with many complementing the 66-year-old princess' figure.
"I really like her. She's like, I can't put my finger on it – down to earth," wrote Facebooker Claudio D'dorf T'land. "She's optimistic and modern. Long live the princess!"
Princess Ubolratana is an active social media user. In case you've somehow missed her Instagram feed, she was also responsible for a January video in which she performed body percussion on herself to one of her father's compositions. She also founded the To Be Number One anti-drugs foundation.
Related stories: