BANGKOK — Vintage-hunters have reason to rejoice with the recent opening of The Camp Vintage Flea Market.
Situated just off the famous Chatuchak flea market, The Camp is like a double-shot espresso – a small but highly intense experience for lovers of vintage clothing and furniture.
What sets The Camp, which is operated by the folks behind the train markets of Sri Nakarin and Ratchadaphisek roads, is its commitment to keeping things on-theme, without being overrun by the cheap clothes and accessories that eventually creep into all markets.
The Camp's management will have to curate and approve each permanent shop in term of its products and decoration plans.
The result is something unseen in Bangkok: Dozens of well-selected shops catering to lovers of all things vintage and vintage-inspired.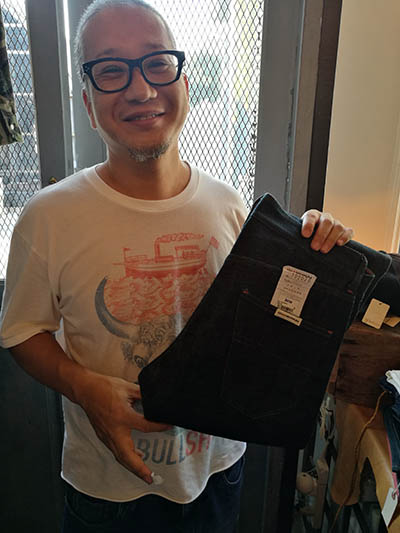 "People are crazy here. Crazy about furniture, vintage clothes, designs. It's really fun, not just for business but lifestyle," said Ken Nakamura, a Japanese shop owner in the "Vintage Room" at the newly opened market.
A two-decade resident of Bangkok, Nakamura originally came from Tokyo and subsequently married a Thai. He has his own eponymous selection of designer jeans and clothes along with vintage clothes, both of US military and used Japanese make on sale.
"Here we eat and drink. We chat. People and friends can talk about furnitures, cars, motorcycles. It's really fun. Here, all the merchants are crazy about furniture, about vintage stuff. They are addicted to vintage cars. They are addicted to things from the past."
Nakamura insists that he doesn't just sell clothes but, as a designer himself, offers fashion tips to buyers.
So what's his advice?
"I recommend not too much military," Nakamura said, perhaps not mindful of the presently military-charged social and political climate.
The shop owner said it's more savvy to mix a vintage military item with something street.
Hearing Nakamura speak, one might think the place had been around for months or longer, but in reality it had only been open 10 days when this reporter visited earlier this month.
Opening every Tuesday to Sunday, it was still very quiet on a late Wednesday afternoon. Not all shops were open, and people said weekends naturally draw more visitors.
One of Nakamura's neighbors is Apichart Khantikulanon, owner of a tote and military-inspired shop called Kalazea.
Apichart, a Yala province native who has been working in Bangkok for a long time, said he likes the idea that The Camp is selective about who can trade on site, particularly the permanent shops of the Vintage Room and inside three replica plane hangars.
"The shops here have been screened by a committee wherein the profile of the goods and shop decoration proposal has to be submitted for approval," Apichart explained.
On weekends, from Friday to Sunday evening, an open space for temporary vendors adds a dash of diversity and buzz to the market.
Naphol Pathamagit, who helps run The Camp's Facebook page, said he wants the place to be a center for vintage-lovers of all ages.
While many of the architectural structures are not original, it looks fairly authentic. The Camp, though still in its inception, has many of the ingredients to become a new hangout place for the period-piece set and its proximity to Chatuchak flea market and MRT Kamphaeng Phet make it very accessible.
The Camp is open 11am to 10pm Tuesday to Thursday, and 11am to midnight Friday to Sunday. It's closed Mondays. Get there by walking is located a minute walk west of exit No. 1 at MRT Kamphaeng Phet.