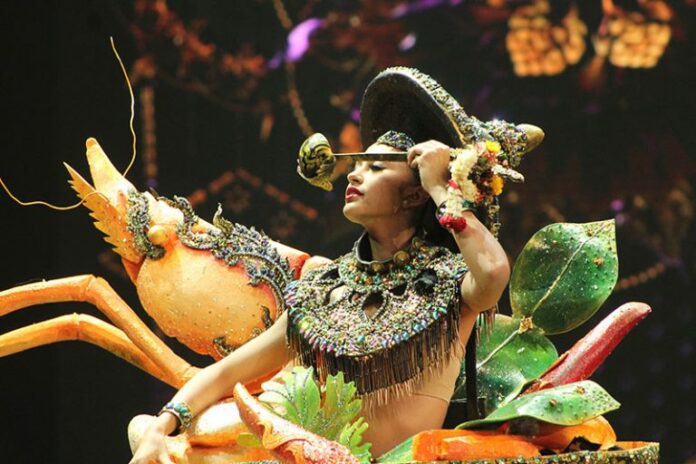 BANGKOK — A bowl of classic spicy shrimp soup won people's hearts for best national costume in this year's Miss Grand Thailand.
Representing Nakhon Si Thammarat province, Thai-American Tasana "Tangmo" Manso took home the Best National Costume trophy and a 100,000 baht reward Saturday night.
Tangmo, 20, stood out among 77 costentants representing 77 provinces when she showed up on Wednesday in an extravagant costume depicting a bowl of tom yum goong with lemongrass, chili and shrimp. On stage, she squeezed a lime and spooned soup into her mouth, to claps and cheers from the audience.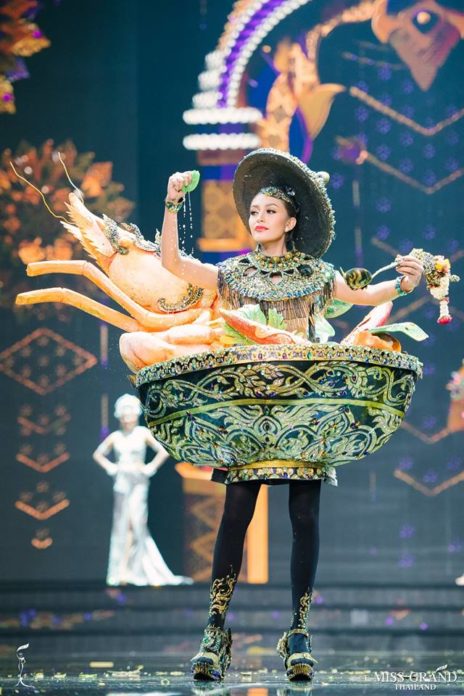 The winner of Miss Grand Thailand was Nam-oi Chanapan, or Moss, representing Phuket. Moss received a sash, a house, a car and a diamond crown worth 1.2 million baht. She will next represent Thailand in October in Myanmar.
Related stories:
Phuket Wins Miss Grand Thailand 2018
Behind the Babes, Thai Pageant Fanatics Froth and Scream
Local Pride, Outrageous Costumes Ride High at Miss Grand National (Photos)