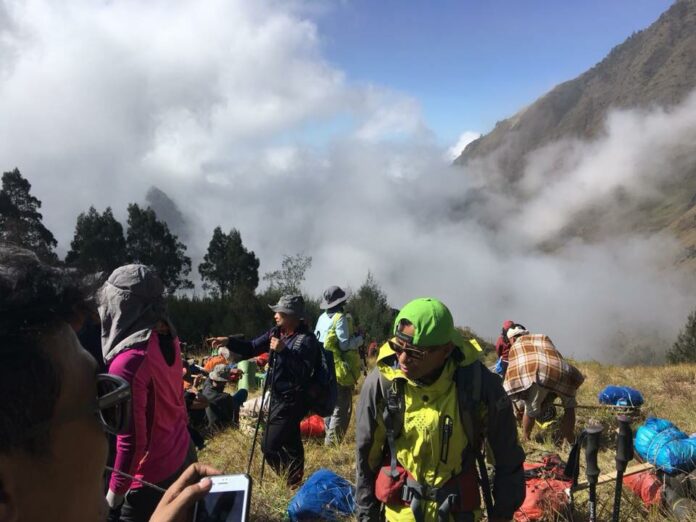 BANGKOK — More than 300 Thai tourists stranded overnight on an Indonesian volcano will receive food and drinking water before they can be evacuated, Thai officials said Monday.
A rescue operation is underway to lead to safety more than 800 tourists including at least 311 Thais trapped at several spots on Mt. Rinjani, the second highest volcano in Indonesia. All are safe and expected to leave the mountain safely, Interior Minister Anupong Paochinda said Monday.
Rescuers have since Sunday been attempting to evacuate the hikers from the four major points where they are located: Bayan, Sembalum, Sambelia and Brang Rea. The operation will then try to locate and rescue tourists from other locations on the mountain.
Hundreds of hikers have been unable to come down the mountain due to a large landslide triggered by Sunday's 6.4 magnitude earthquake, which killed at least 14 people and injured more than 160.
Consular officials are not sure exactly how many Thai nationals are on the mountain and say their estimate comes from an online registration form posted after the quake.
Mt. Rinjani recently has become a popular destination for Thais, and many traveled to Lombok for the long holiday weekend.