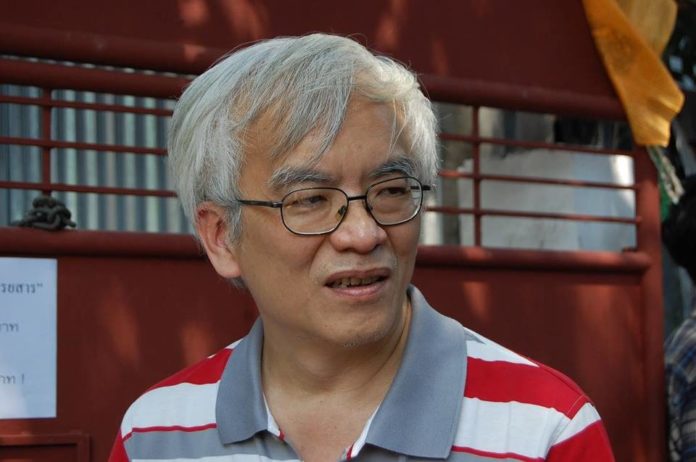 BANGKOK — An academic and former university professor, who fled to France shortly after the military seized power in 2014, reportedly suffered a stroke Sunday.
According to a Sunday morning Facebook post by Pavin Chachavalpongpun, also an academic in self-imposed exile in Japan, Somsak Jeamteerasakul suffered from a stroke and was partially paralyzed as a result.
"I got the news from Paris this morning that Somsak Jeamteerasakul fell down. The initial diagnosis is that he suffered a stroke and a paralysis on the right side of the body. Doctors are treating him to stop the brain hemorrhage," Pavin wrote.
However, there was still no confirmation from Somsak's family members about his condition.
Somsak is a renowned lese majeste critic and former history professor at Thammasat University. He fled the country to Paris, France, after the 2014 coup.
This is a developing story and may be updated without notice.