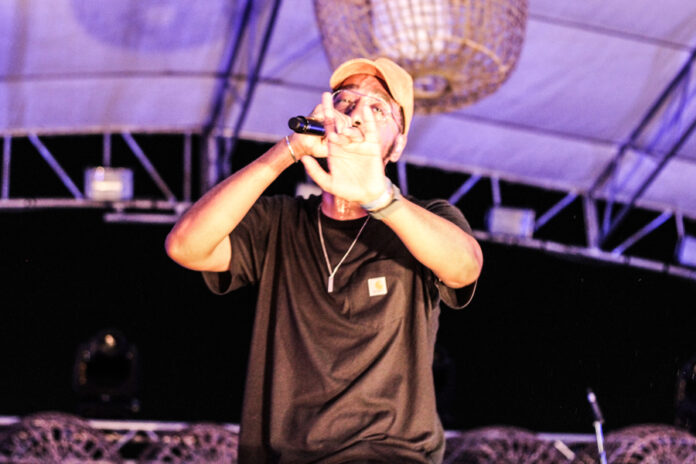 BANGKOK — A group of friends threw down in an impromptu dance battle. A man peeled off his shirt and danced solo in a corner. On stage, a keyboardist left his deck and moved center stage and show off his moves.
Everyone was just losing it in a magical hip-hop moment last night.
Washington D.C. rapper Oddisee, the stage name of Amir Mohamed el Khalifa, and accompanying band Good Company gave a stand-out performance at the Maho Rasop Music Festival, which took place for the first time last night at Live Park Rama 9.
Although taking the middle-sized stage of three, the act embraced the spotlight and transformed the stage into the center of the action with a fiery set.
Hip-hop has been raging in Thailand, and their crowd was all in, fully participating, hip-hop fans or not. They flashed victory signs, clapped and responded on cue to Oddisee's rapid lyrical punches and Good Company's funkified rhythms.
The turnout at Live Park Rama IX seemed strong for what turned out to be a cool evening following a stormy day.
Other highlights included a reliably moving set by UK shoegaze icons Slowdive and an upbeat crowd-pleasing show by electronic group Miami Horror.
The evening's final main acts, soul-infused pop outfit Prep and The Vaccines, were nearly complete when everything was suddenly halted twice for about 15 minutes on police order to have silence as a royal motorcade passed the venue.