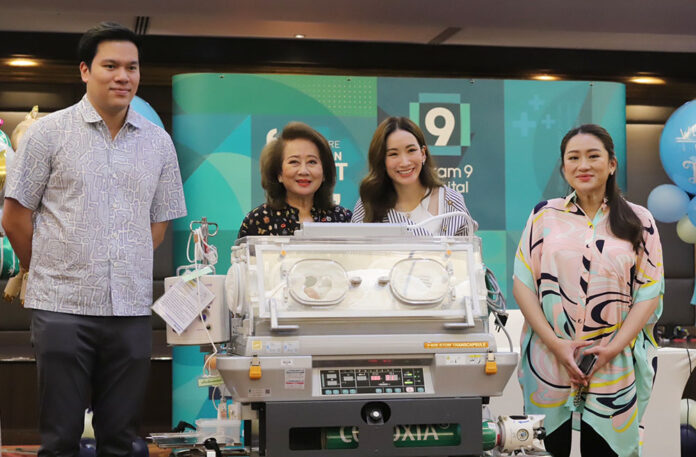 Paetongtarn Shinawatra, the prime ministerial candidate and leader of the Pheu Thai Party, was presented with her husband Pidok Sooksawas amid hundreds of reporters in the assembly room of the Grand Hall, 5th Floor, Building A, Rama 9 Hospital.
Before the press conference, the Shinawatra family led by Potjaman Na Pombejra (former surname: Damapong) and Pintongtha Kunakornwong brought the newborn Pluenkthasin Sooksawas to show to the media for the first time.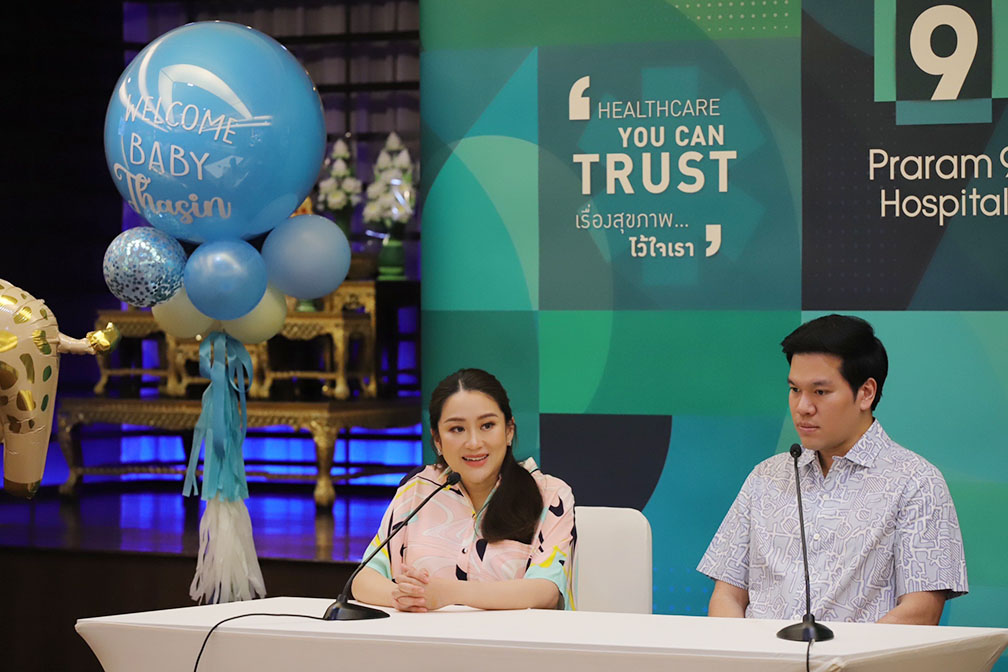 Asked by a foreign correspondent if she was ready to go back to work, Paetongtarn said she needed the first week to rest, but her newborn son would be a great support to her.
She was further asked about her father, Thaksin Shinawatra, who had recently tweeted to return to Thailand. The mother of two replied that he would surely want to see his grandchildren, especially when the newborn grandson had just been born. She added that it was also fine if her father did not return to Thailand, as "returning home" was the phrase he had used many times.
Paetongtarn said she was aware that her father's remark could cause ripples in Thai politics, but she added that it was not wrong to have hope, especially on a day when the family had good news. She said there had been no talks about the time, date or period of Thaksin's return to Thailand.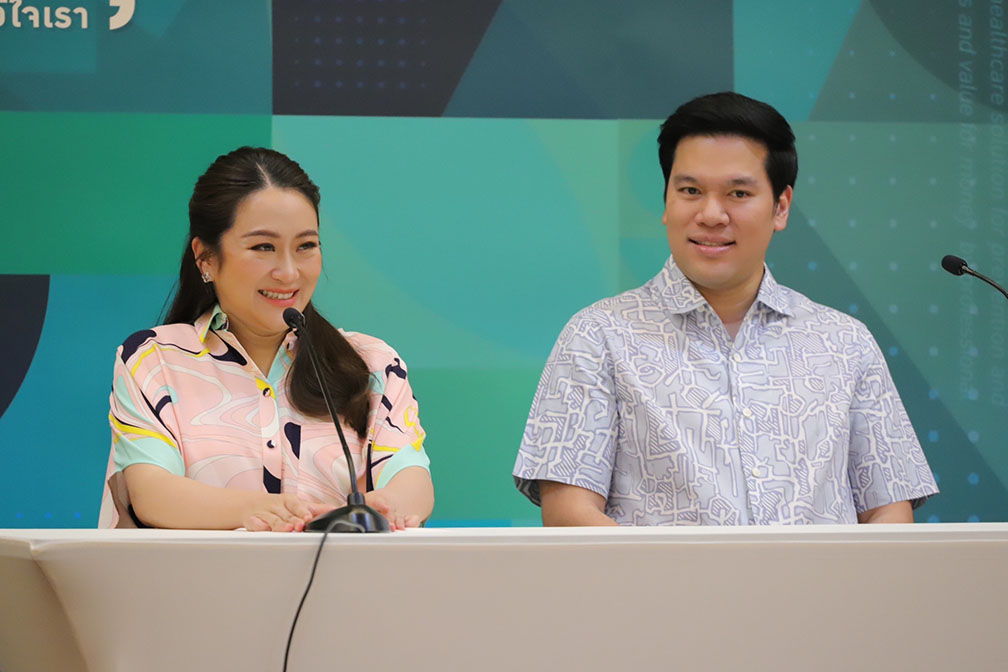 She confirmed that Thaksin's return had nothing to do with Pheu Thai. She also wished people would understand Thaksin from a human perspective because he is just a human being who wants to return home. She added that such hope gives a person hope and health and gives hope to those who support Thaksin, which she thinks is a good thing.
Asked about the election result, where Pheu Thai's popularity began to wane, Paetongtarn said she had instructed the team that she was 'ready' to return to debates and speeches to present the party's vision.
On the rising popularity of Move Forward, the second largest opposition party, she added that the results depend on the polls and people have to decide for themselves. This is an important election, she added. She also said that this election should not repeat what happened in 2019 when people had to worry whether the elected party would be able to form a government.
She concluded by saying that the party will try to communicate the policy to the public and underline the readiness.