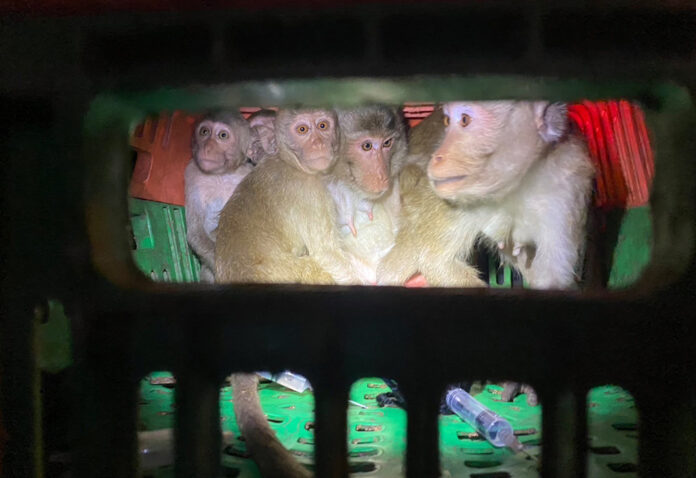 Macaques continue to be transported and sold to neighbouring nations to be used as a bizarre menu and in laboratory experiments while police continue to apprehend wildlife trafficking gangs.
Sunday, June 19, officers from the Natural Resources and Environmental Crime Division arrested Chum Phrae, 42, and Nang Keen, a Cambodian national, 38, for smuggling 33 macaques and the carcasses in a Ford Ranger pickup truck through the Si Prachan District of Suphan Buri Province, central Thailand, on Highway 340.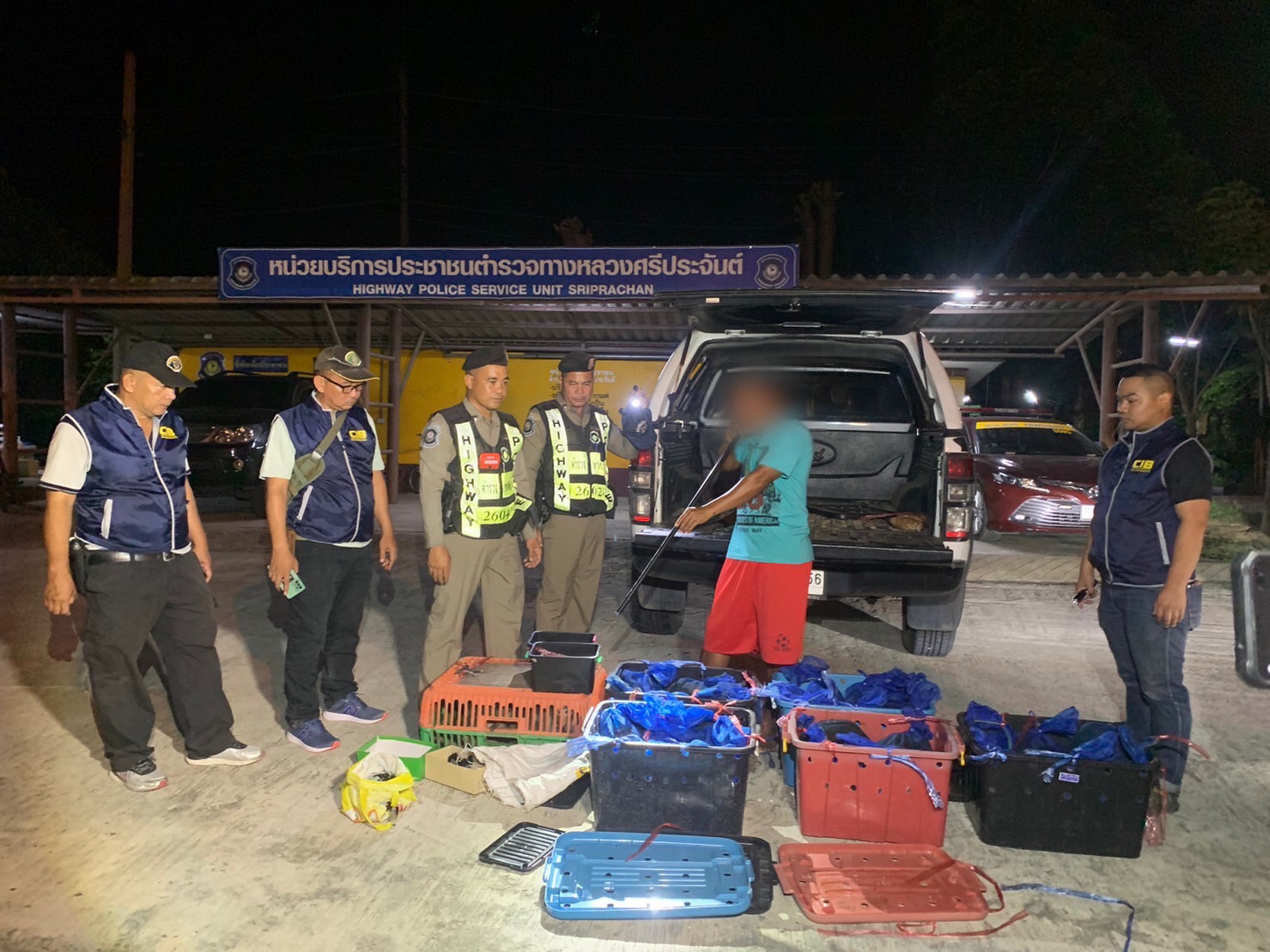 In addition, there are 41 unused anaesthetic darts, 44 green needles No. 21, and 100 used darts within the vehicle.
The two individuals admitted to pursuing macaques in Chom Bueng District, Ratchaburi Province, using plastic pipes as anaesthesia dart launchers to capture macaques to sell.
This group of monkeys is about to be delivered to customers in the province of Sa Kaeo, which borders Cambodia, in preparation for export to foreign purchasers. The officer then delivered the two suspects to the Sri Prachan Police Station for prosecution.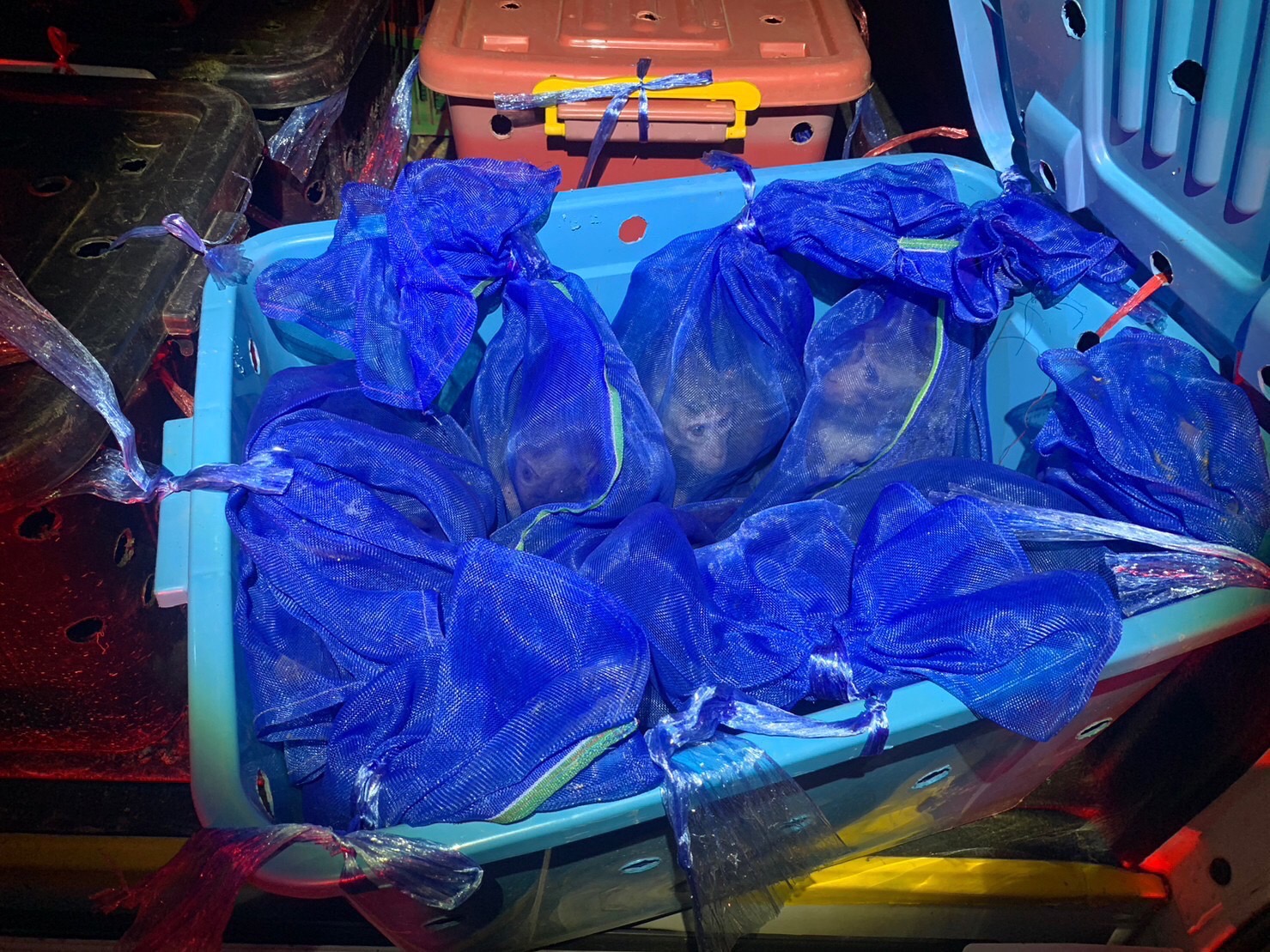 Previously, police investigatedd wildlife trafficking organisations apprehended in Thailand's northeastern province of Udon Thani. The accused stated that there are orders from neighbouring countries for an unlimited number of macaques at a high price of 12,500 baht each to be sent at any time. They intend to extract and study the stem cells from these primate brains to develop a vaccine against cancer and Systemic lupus erythematosus (SLE).
_____
Related news: