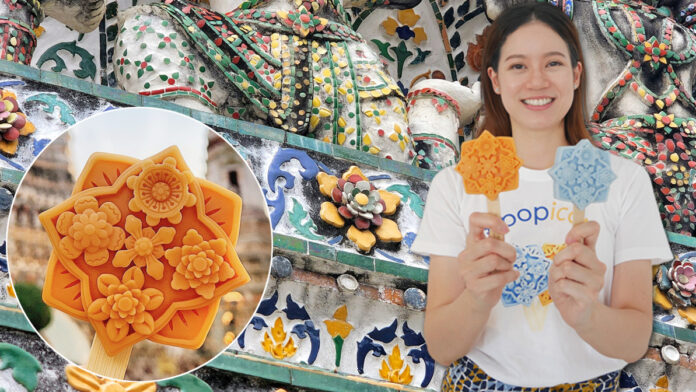 Sirinya Harnpachernchok, also known as Namtan, is the boss behind the famous ice cream with tile design of Wat Arun temple. She is the owner of the Facebook page "Pop Icon Ice-cream 3D".
Sirinya told Prachachat Business about the factors that led to her success and how grateful she is that her first project became so successful and popular in such a short time.
"I am a big fan of ice cream. I love to travel and have a passion for Thai history and culture. That's where I bring all the elements together and create a 3D ice cream with the tiles of Wat Arun as decoration," Sirinya said.
Sirinya graduated from Chulalongkorn University with a bachelor's degree in business administration (BBA). Previously, she worked in the marketing department. About this 3D ice cream project, she shared that her team had researched 30 to 40 times over the past two years until they found out that the tiles in Wat Arun Temple were made from old crockery, porcelain, and colored tiles. These materials were then put together to create a flower-like pattern on the stupa.
Sirinya took the research information and translated it into an ice cream with openwork tiles. She explained that the final work was a digestible version of the art on the stupa. She then named her work the Flower of Dawn, which is consistent with the meaning of Wat Arun Temple, the Temple of Dawn.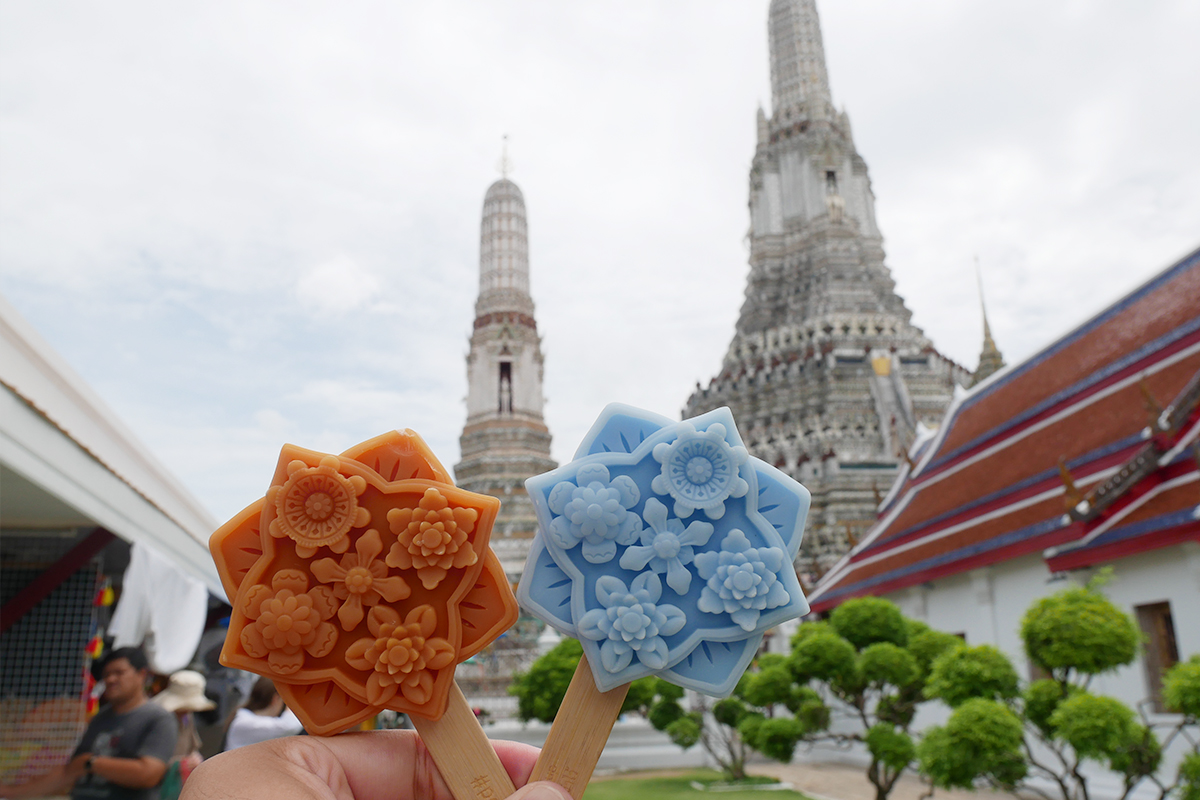 Not only the pattern of the ice cream reflects Thai culture, but also the 2 flavors offered by the ice cream, namely "smoked coconut and butterfly pea" and "Thai tea". For the first flavor, Sirinya explained that coconut is fundamental to Thai cuisine, while the smoked candle scent represents Thai knowledge. This smoked coconut and butterfly fragrance comes in light blue color with an antique porcelain pattern.
For the Thai tea aroma, Sirinya explained that Thai tea is already a famous drink and the art pattern is a mixture of Thai and Chinese.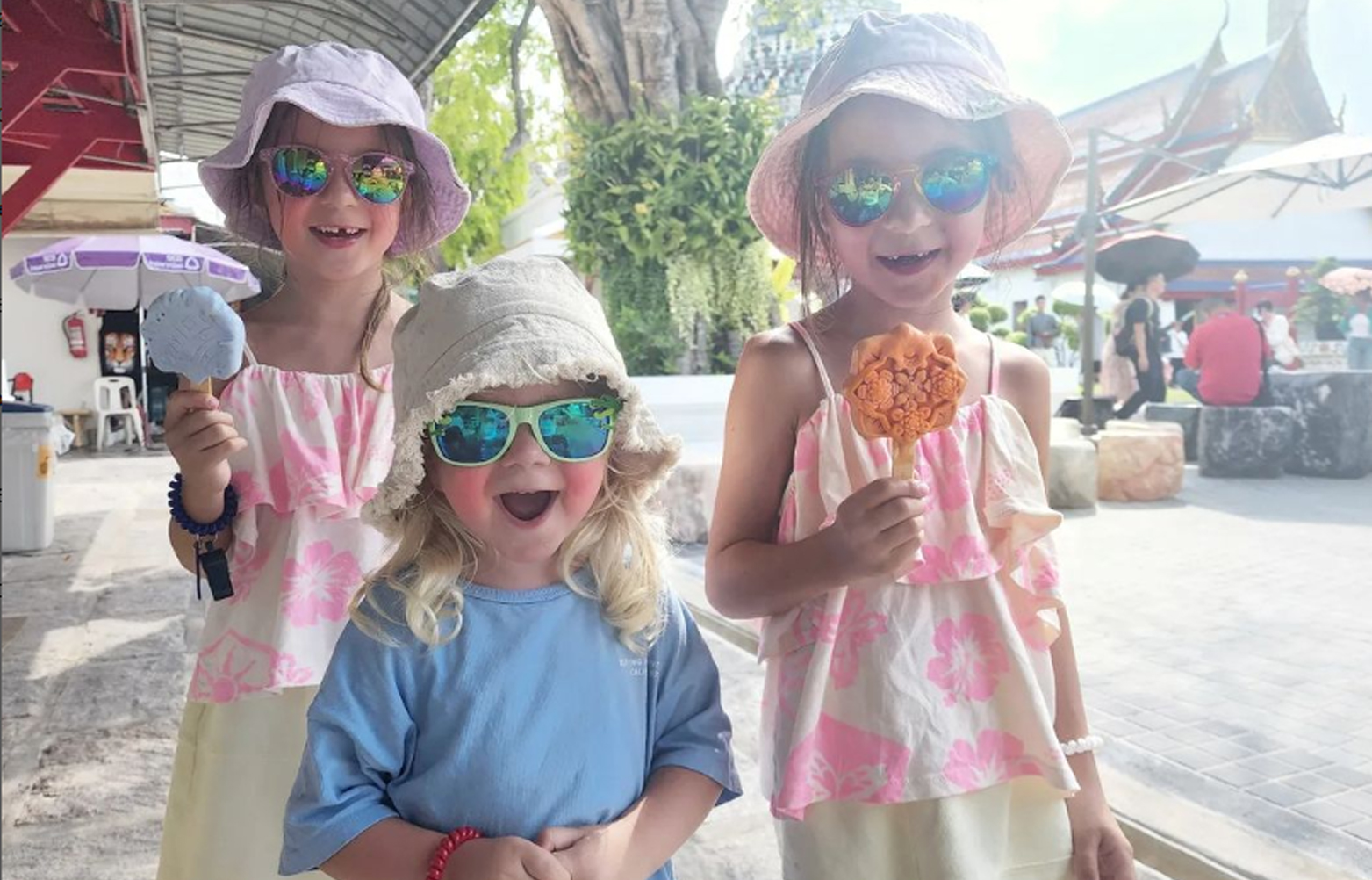 Sirinya concluded the definition of her 3D ice cream by saying that she wanted "people to have fun and learn about Thai culture through the ice cream"." The ice cream is now sold at ARUN CAFE at Wat Arun temple. It was first sold in May 2023 and became successful when tourists gave their reviews about the ice cream. Since then, the ice cream has always sold out.