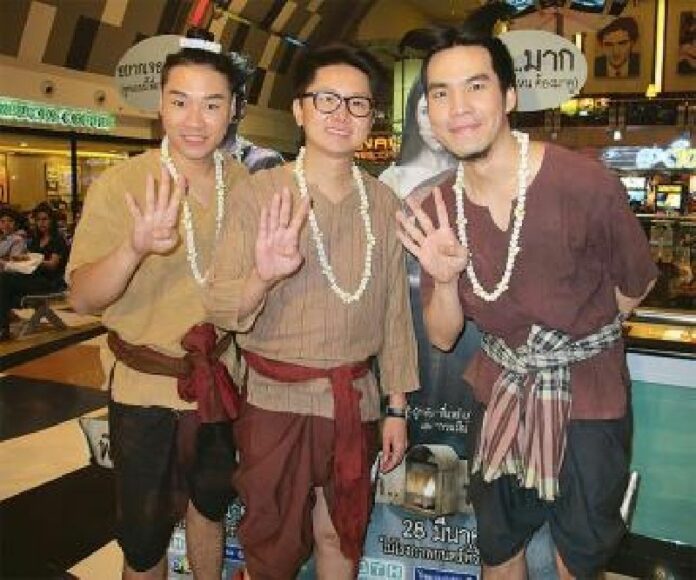 BANGKOK —A classic story of most famous Thai ghost, domestically produced comedy has set a new record and expected becoming the highest-grossing film to date.
The GTH company has celebrated on April 15 that the adapted movie Pee Mak Phrakanong has grossed more than 400 million baht ($ 13.8 million) since its March 28 debut. It is expected to passed 500 million baht in May.
It is based on a local folklore that a beautiful young woman named Nak, who lived by Phra Khanong canal in Bangkok waiting for her husband, Mak who was sent to war. Later she died in childbirth but Mark comes home without knowing they are the ghosts. It is filled with humour and satire scenes.
The director, "Tong" Bunjong Pisanyathanakul is so pleased that it also beat Hollywood movies, including Transformer 3. The film also get good result in Indonesia as it continues to screen in Australia, Myanmar, Philippines and Singapore.