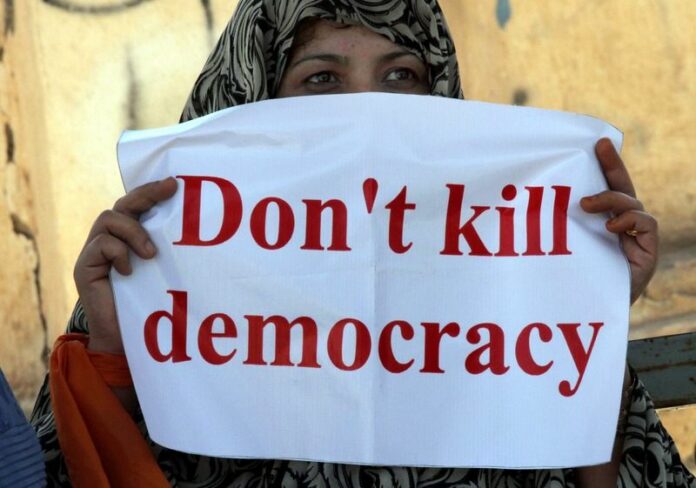 KABUL (DPA) — Thousands of protesters marched in Kabul Friday against what they saw as fraud in the June 14 presidential election run-off.
The protesters, mostly Tajiks who supported presidential candidate Abdullah Abdullah, gathered in hot weather in the city centre, close to the presidential palace.
"We were told yesterday that there would be a demonstration against the election fraud, and we came to Kabul in the early morning to join our brothers," said Mirza Jan, an elderly man from Panjsher province.
Abdullah and some key allies appeared at the protests for the first time, but he not address the crowds.
"There are nearly 10,000 people today," said Mehrab Khan, waving a sign of the Jamiat-e-Islami, one of seven jihadi parties formed in the 1980s.
"Death to election commission officials," "Death to the enemies of Mujahideen," and "Death to Karzai," were among the chants shouted out by protesters.
Kabul police said they had increased their preparedness in case of any sign of violence during the demonstrations.
Abdullah, a former foreign minister in outgoing President Hamid Karzai's administration, is facing Ashraf Ghani Ahmadzai, Karzai's former finance minister, in the second round of the election.
Abdullah has accused the electoral commission of rigging votes in favour of his rival, and accused Karzai of not remaining impartial in the elections.
Initial results are scheduled to be released on July 2 and the final results are due to be announced on July 22.
Unconfirmed reports suggest that Ghani has won, with 59 per cent of the votes.
Abdullah has called on the United Nations to mediate after the disputed poll.