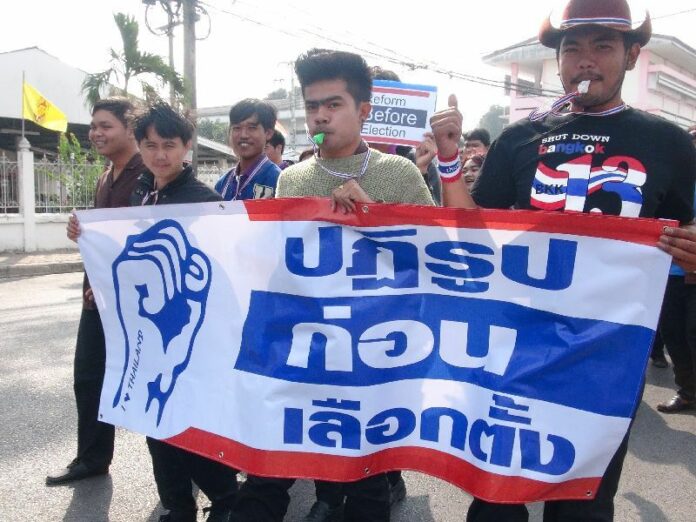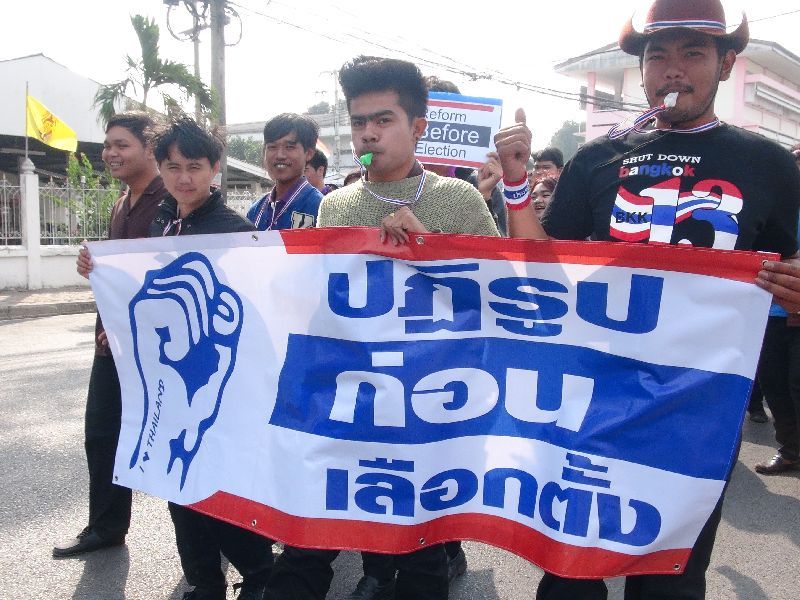 BANGKOK — A Thai Election Commissioner says he told a representative of the European Union that Thailand's electoral system must be reformed to ensure that only "moral" people will be voted into office.
Somchai Srisuthiyakorn, a member of Thailand's Election Commission (EC), met with EU policy official Balthazar Benz yesterday to discuss the political situation in Thailand following the military coup on 22 May.
According to Mr. Somchai, the EU representative asked about many political issues, including the national reforms promised by the military junta, when the next election will be held, and the nature of the new charter, which has yet to be unveiled to the public.
"I have given my perspective to the EU that they should understand the situation in Thailand," Mr. Somchai said. "I don't want them to look at elections as only rituals, or think that having an election means there's democracy."
He also reportedly told Mr. Benz that, "A good election has to produce moral people who are capable of running the country and contributing to society. It's not that we don't care about democracy or elections, but we will only have an election when everything is ready."
Mr. Benz was told that Thailand is currently "fixing" many rules to ensure that a free and fair election is possible, Mr. Somchai said.
"Please allow us some time to fix what went wrong. I believe that if everything follows the system we have laid down, the country will be peaceful."
He added that the new election might be held by October 2015, give or take two months, depending on whether the new constitution will need to be put to a referendum first. If a referendum is needed, a new poll will be possible by December 2015, Mr. Somchai said.
Earlier this year, Mr. Somchai showed repeated reluctance to organise elections called by the former government after the House was dissolved in December 2013 and Prime Minister Yingluck was removed in a court decision in May. Mr. Somchaiargued that Thailand was "too divisive" for a new poll.
When anti-government protesters launched a campaign to disrupt the 2 February snap poll called by Ms. Yingluck, Mr. Somchai and other leading members of the EC refused to condemn their actions, causing many to accuse the EC of conspiring with anti-government protesters to topple Ms. Yingluck's administration.
The 2 February election was eventually nullified in a court decision because voting did not take place everywhere across the country on the same day as a result of the protesters' disruptions.
Thailand's military junta dissolved the cabinet and both houses of parliament after seizing power on 22 May but has allowed independent agencies like the EC and the courts to stay on.
For comments, or corrections to this article please contact: [email protected]
You can also find Khaosod English on Twitter and Facebook
http://twitter.com/KhaosodEnglish
http://www.facebook.com/KhaosodEnglish