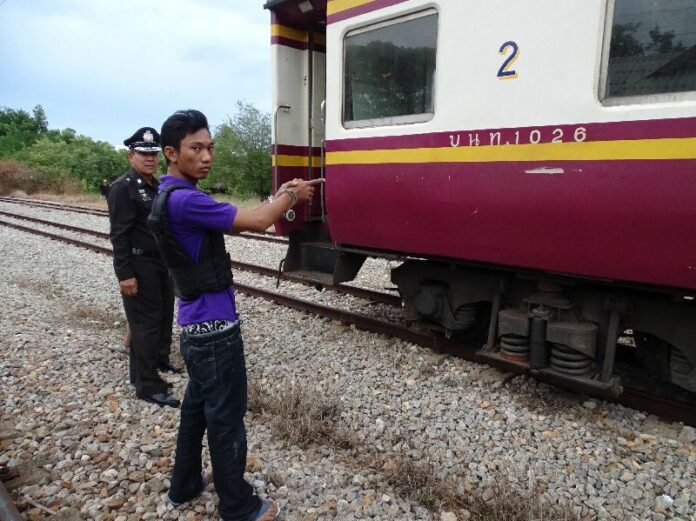 BANGKOK — The leader of Thailand's military junta has vowed to crack down on sexually suggestive media in response to the rape and murder of 13-year-old girl on a state railway train last weekend.
"The print media should not present sexually provocative content which go against the good Thai tradition. This has to be cut down," said Gen. Prayuth Chan-ocha in his weekly address to the nation last night.
He said celebrities, singers, and actors should also refrain from dressing in inappropriately.
On Tuesday, an employee of the State Railway of Thailand (SRT) reportedly confessed to raping the 13-year-old girl in a sleeping car, after which he threw her body out of the moving train. The suspect, Wanchai Saengkhao, is facing charges of premeditated murder, sexual assault, theft, and drug abuse.
The incident has sparked an outrage in Thai society, with many accusing the SRT of failing to protect to its passengers and properly screen its employees.
The state railway's widespread nepotism has also come under scrutiny after the former governor of the SRT admitted in an interview this week that some employees are hired on the basis of their connections, which may allow their possible criminal records to be overlooked.
The case has also ignited a online campaign for punishing convicted rapists with the death penalty. Under current Thai laws, those convicted of rape can face 5-20 years in prison.
In his speech last night, Gen. Prayuth urged authorities to have "a sense of responsibility" and design strict measures to prevent such crimes from happening in the future.
"At this moment, we are solving problems like 'erecting enclosures after the cows have escaped,'" Gen. Prayuth said, using a Thai idiom. "We must solve problems in a more sustainable way. Commanding officers at all levels should be responsible for what happened – all the flaws, damages and calamities within their own organization."
On Thursday, the NCPO issued a televised announcement firing the SRT's governor, Prapat Chongsanguan.
Read more:
Rape-Murder Suspect Exposes State Railway's Shortcomings
Editorial: Death Penalty Is Not The Solution To Rape