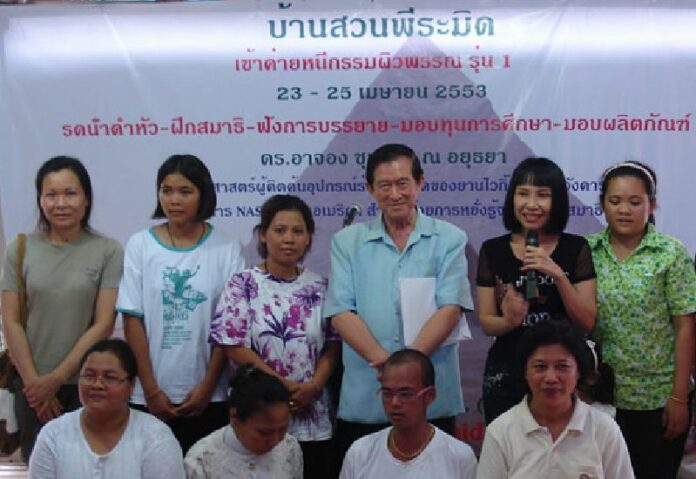 BANGKOK — A prominent scientist has started an online petition protesting the recent appointment of a cult leader and UFO believer to lead a national education reform panel in Thailand.
"The appointing of [Mr. Art-ong Jumsai Na Ayudhya] to be in charge of Thai education by OBEC is truly unacceptable," Jessada Denduangboripant, a scientist from Chulalongkorn University, wrote on his Facebook.
Mr. Art-ong was appointed by the Office of Basic Education Commission (OBEC) to lead a subcommittee tasked with "revising and reforming" the national curriculum earlier this week, following a suggestion by the military junta to overhaul Thailand's education system.
The committee will debate issues such as whether Thai students have too much homework and whether public schools' teaching schedules are appropriate for a modern-day lifestyle, said OBEC official Kamol Rordklai on 26 August.
Yet Mr. Art-ong's appointment has alarmed many Thai scientists because of his association with a "pyramid cult" and endorsement of pseudo-scientific ideas.
Mr. Art-ong, an engineer who reportedly collaborated with NASA on several projects, is heavily involved with the Baan Suan Pyramid movement, a cult that claims to posses the ability to heal sick people with "pyramid power" and boasts a lineage to ancient Egyptian "sorcerers." Mr. Art-ong gave lectures at many of the group's gatherings, including an occasion in which he claimed "pyramid power" can slow down the decay of fruit.
Mr. Art-ong has also expressed his belief in extra-terrestrials; he asserted in one lecture that he could communicate with the "UFOs" that were hovering over the earth.
As of the time this article is published, international astrophysicists have unanimously agreed that Earth has not been visited by any extraterrestrial civilisation.
To protest his appointment, Chulalongkorn University scientist Mr. Jessada launched an online petition calling for the removal of Mr. Art-ong from the OBEC subcommittee.
"If Dr. Art-ong, a believer in pseudoscience, has the role in reforming curriculum, he may use beliefs that are not based on credible science to affect his decisions about reforming the curriculum," the petition reads. "It may lead to teaching false beliefs to Thai youth."
The petition concludes by stating that "good education will enable our youths today to grow up as important figures in the future" and urging the OBEC to reconsider its decision.
Over 1,000 people have signed the petition so far.
Mr. Jessada is a vocal opponent to pseudoscience and paranormal beliefs in Thailand. He became widely known when he called for scientific test of "GT200" devices, a version of fake bomb-detecting device sold by a British businessman to Thailand's armed forces several years ago.
After initial resistance, Thai authorities conducted the test in early 2010. The result established the GT200's accuracy to be as good as random chance, forcing then-Prime Minister Abhisit Vejjajiva to suspend the use of GT200 devices across the country. However, top army leaders and security officials continued to defend the devices long after the test.
A former prominent defender of GT200 devices, Pornthip Rojanasunand, was recently re-appointed as the head of Central Institute of Forensic Science.
Correction: The original version of the article incorrectly described Mr. Art-ong as a physicist. He is in fact an engineer.