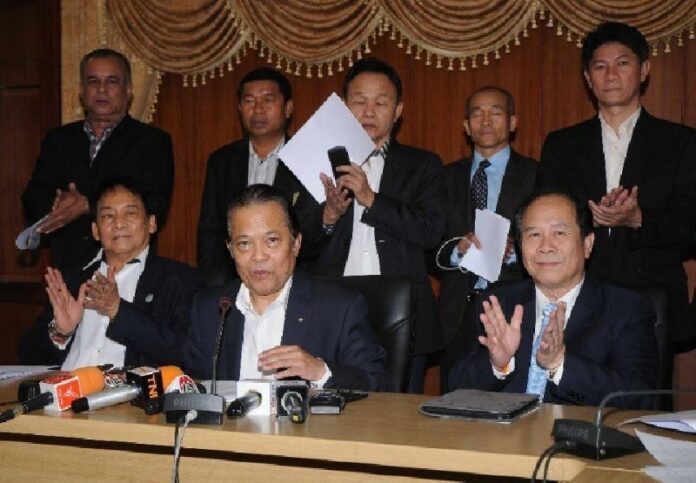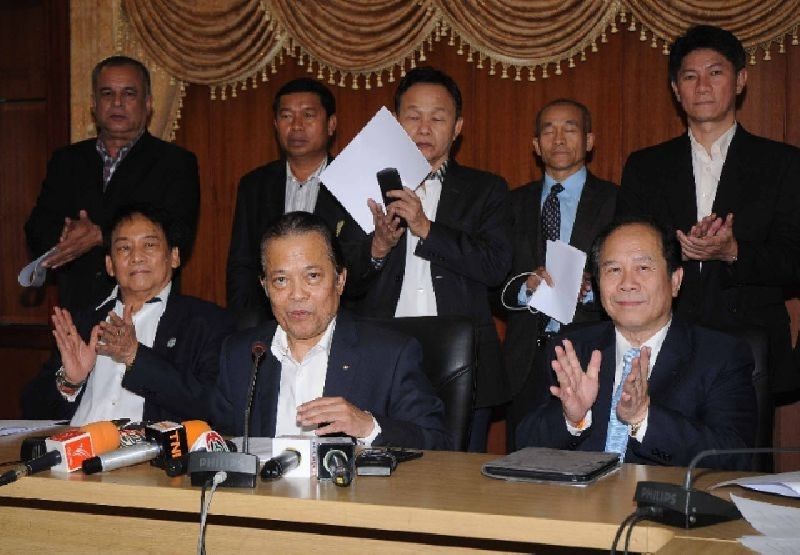 BANGKOK — Football fans from different clubs have banded together to call upon Thailand's military junta to dismiss the head of the national football association, citing his alleged corruption.
The group, called "Unite To Liberate Thai Football," submitted a petition with over 10,000 signatures to the junta's National Council for Peace and Order (NCPO) at the Government House today.
The petition asked the junta to remove Worawi Makudi, aka Bang Yee, from his position as chairman of the Thai Football Association.
Mongkol Santikul, a representative of the "Unite To Liberate Thai Football" network, accused Mr. Worawi of damaging the sport and hindering the Thai National Football team for years. Mr. Worawi has held the position since 2001.
"Thai football fans have had to endure the miserable performance of the Thai National Football team," Mr. Mongkol said. "And the referees that have made wrong judgments in the past… they have not been punished."
According to Mr. Mongkol, Mr. Worawi also influenced executives of Thai Premier League (TPL) to wrongfully ban or fine football clubs based on favoritism.
"It's unfair," Mr. Mongkol said. "It has no standard. It has caused a division among Thai football fans."
Mr. Mongkol also suggested that Mr. Worawi's position as an executive of the former ruling Pheu Thai Party may have facilitated his corrupt practices.
The controversial chief was re-elected to his post last year in an election that his opponent claimed was rigged.
The "Unite To Liberate Thai Football" group consists of supporters from several football clubs in Thailand, including Chonburi FC, Singh Tarau, PTT Rayong, and Bangkok United.
"We Thai football fans hope that the NCPO will inspect and improve the management of the Thai Football Association, which is a state agency, so that it is transparency and fair to all sides," Mr. Mongkol said.
The NCPO says it has received hundreds of petitions since it staged a coup against the elected government on 22 May. The demands have ranged from lowering expensive food prices to punishing convicted rapists with the death penalty.