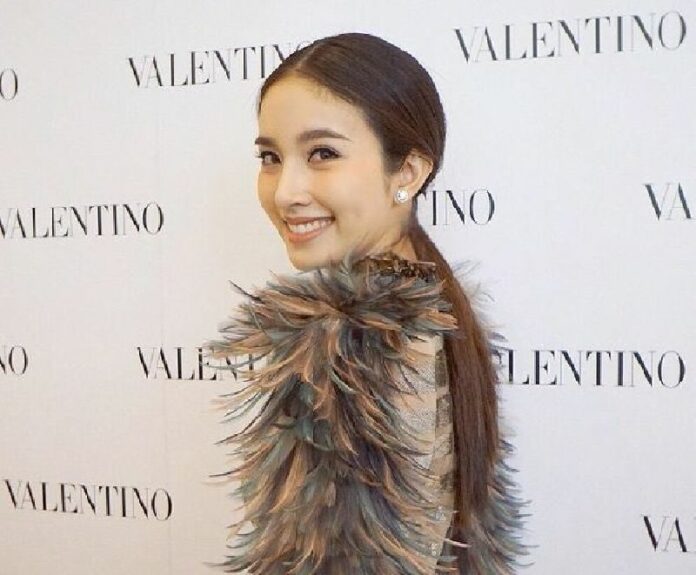 BANGKOK — A famous Thai actor has publicly apologised for making a controversial comment about a transgender actress on social media.
Denkhun Ngam-net, a 20-year-old actor contracted with the state-owned Channel 3 TV, came under fire after posting a perceived homophobic comment on the Instagram account of his friend, Fosh, who took photo with transgender actress Treechada "Poy" Petcharat.
"Eww, Fosh, you like ladyboys?" Denkhun wrote in the photo's comment section on 13 October.
The remark drew outrage from many other commentators, who accused Denkhun of being homophobic.
After two days of silence, Denkhun posted an apology on his Instagram account, saying he did not think the remark through before posting it.
"I also thank Poy [Treechada's nickname] for giving me the opportunity to discuss the issue with her and give her my apology," Denkhun wrote.
Treechada confirmed yesterday that Denkhun apologised and said she has forgiven him for the comment.
"When I first saw the comment, I was very angry and shocked," Treechada said. "But I believe this incident can be a lesson to the younger people."
Although Thailand is generally recognised as relatively friendly to LGBTs, especially compared to many other Southeast Asian nations, conservative facets of society occasionally express prejudice against the LGBT community.
A UNESCO year-long survey of more than 2,000 Thai students, published in late 2013, revealed that more than 30 percent of self-identified LGBT students reported being physically abused and bullied, with two-thirds of victims saying they did not report the incidents or talk anyone about them.
Transgenders, or 'ladyboys,' also routinely play slapstick roles in many Thai sitcoms and comedy shows.
For comments, or corrections to this article please contact: [email protected]