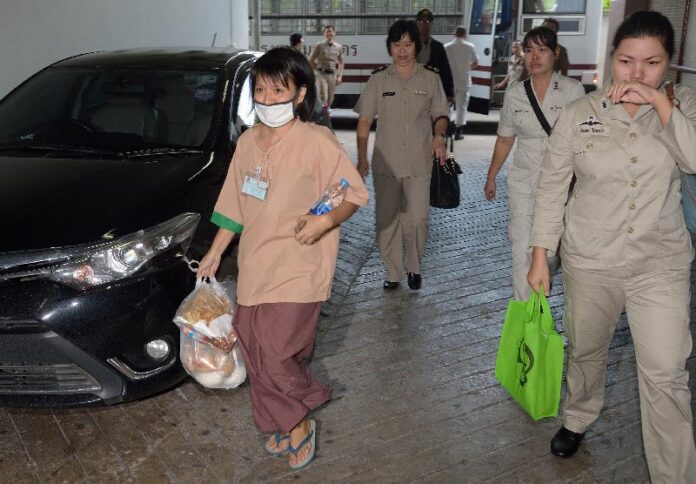 BANGKOK — Two activists were denied bail for the fourth time after being indicted for offending Thailand's royal family in a theater performance last October.
Pornthip Mankong, 25, and Khon Kaen University student Patiwat Saraiyam, 23, have been held in prison for more than 70 days since their arrest in August.
The pair was formally charged with lese majeste on Friday for their involvement in "The Wolf Bride," a play about a fictional monarch performed at Thamamsat University on October 2013 to commemorate the anniversary of the 14 October popular uprising.
Under Thailand's draconian lese majeste law, insulting the monarchy is a crime punishable by up to 15 years in prison.
The activists' lawyer and three academics requested the pair's release on bail but were denied by the court for the fourth time today. It is rare for lese majeste suspects to be released from custody while awaiting trial.
Their next court date is scheduled for 29 December.
Patiwat was actor in the play, while Pornthip coordinated the production and played a small role. The play was organized by the now-defunct Prakai Fai Karn Lakorn activist group.
Since seizing power in a coup on 22 May, junta chairman and Prime Minister Gen. Prayuth Chan-ocha has made persecuting critics of the monarchy a top priority of his administration.
Several rights organisations, including Amnesty International and the UN, have expressed concern in the spike of lese majeste charges since the coup.
Related articles: