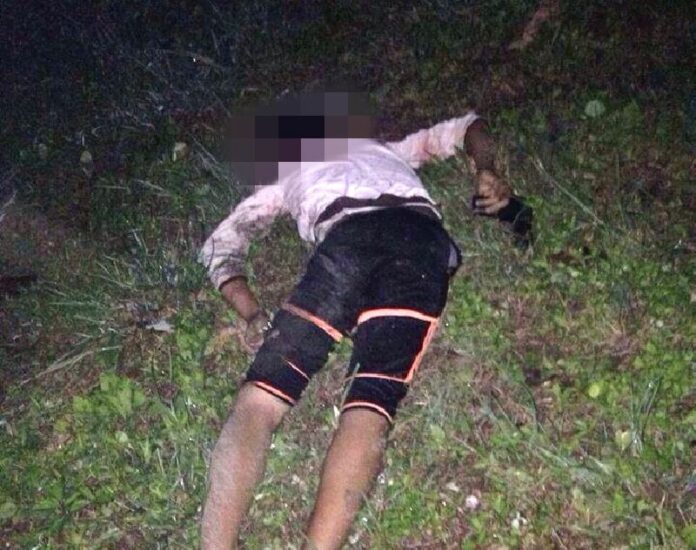 BANGKOK — An international human rights organization has called on the Thai government to prosecute the army ranger who confessed to killing a 14-year-old Muslim boy in southern Thailand last month.
"The Thai government faces a clear-cut test on whether it will arrest and prosecute those responsible for the killing of a Malay Muslim teenager," said Brad Adams, the Asia director of the New York-based Human Rights Watch. "A failure to act decisively will further fuel perceptions in the Muslim community that the Thai security forces are untouchable and can commit abuses with impunity."
Last month, an army volunteer in Narathiwat province confessed to shooting and killing a 14-year-old boy who was passing by his post on a motorcycle on 21 August, officials said. After finding the teenager dead, the ranger then allegedly planted a gun in the boy's hand to frame him as an insurgent.
Narathiwat and two other southern provinces in Thailand have been plagued by Islamic separatist violence since 2004.
Authorities said the ranger, Ekkapoj Samansuan, was charged with manslaughter and other offences, yet according to Human Rights Watch no disciplinary action has been taken against Ekkapoj or any other members of his unit.
Local authorities gave the boy's family 500,000 baht, "but providing compensation does not absolve the government from its responsibility to prosecute officials responsible for an unlawful killing," Human Rights Watch said in a press release today.
Over 6,000 people have died in the separatist violence that has terrorised the provinces of Narathiwat, Yala, and Pattani since 2004. Several groups of Islamic insurgents seeking autonomy from the Thai state are thought to be behind many of the attacks targeted at Buddhist civilians and security officers, though there have also been cases of revenge attacks on Muslims by Buddhist vigilantes. Civilians have accounted for more than 90 percent of the deaths.
Human rights groups have criticised the military's occasionally heavy-handed approach to stamping out violence in the southern border provinces, as well as their reliance on rangers, many of whom are volunteers armed by the authorities.
In March, two rangers confessed to shooting three boys dead and wounding their parents to seek revenge for one of their family members in Narathiwat province.
According to Human Rights Watch, the Thai government has repeatedly failed to discipline and prosecute security personnel who commit human rights violations.
"The Thai government should wake up to the fact that attempts to cover up misconduct of its security units and protect them from criminal responsibility fans the flames of violent reprisals," Human Rights Watch's Adams said. "Insurgents have repeatedly used the impunity of government forces to justify brutal attacks on civilians."
Read more:
Ranger Admits Murdering, Planting Gun On Muslim Boy