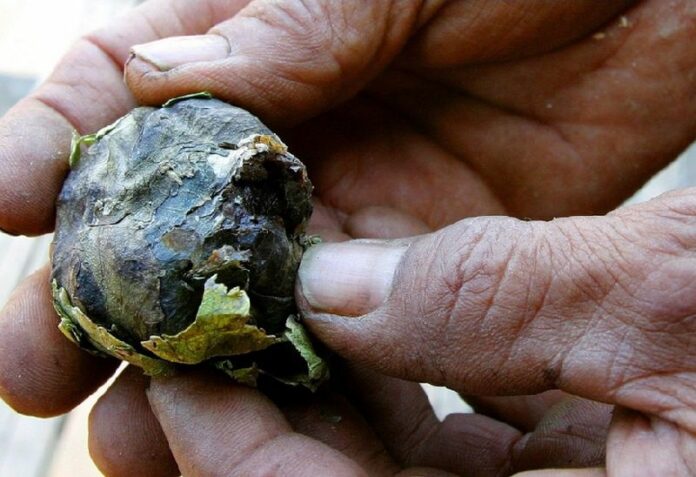 BANGKOK (DPA) — Opium production in South-East Asia increased this year, to three times the levels of 2006, a United Nations report said Monday.
Myanmar remained the area's top producer, second worldwide only to Afghanistan, according to the UN Office on Drugs and Crime.
Myanmar and Laos were the most significant producers in the area, with total crops of 762 tons of opium, most of which was converted using chemicals brought in illegally to produce 76 tons of heroin that was then smuggled out, it said.
"This two-way trade of chemicals going in and heroin coming out of the Golden Triangle is a significant challenge to stability and the rule of law," said UN agency's regional representative.
Total poppy cultivation in Myanmar and Laos rose to 63,800 hectares in 2014 from 61,200 in 2013, it said.
The restive Shan State in the north of Myanmar alone accounted for 89 per cent of poppy cultivation in the Golden Triangle, a poppy-rich area straddling adjoining parts of Myanmar, Laos and Thailand.
Farmers faced few alternatives to poverty other than growing poppy, UNODC's Laos country manager Cheikh Toure said.
"Opium farmers are not bad people. They are poor, food insecure people, usually living far from centres and markets where they could sell other products. They need viable alternatives to growing poppy."
The organized drugs networks were also "very well positioned to take advantage of regional integration," Douglas said.
"The Golden Triangle is the geographic centre of the Greater Mekong Sub-region, and plans are well underway to expand transport connections and relax trade barriers and border controls, including around opium producing areas."
For comments, or corrections to this article please contact: [email protected]
You can also find Khaosod English on Twitter and Facebook
http://twitter.com/KhaosodEnglish
http://www.facebook.com/KhaosodEnglish