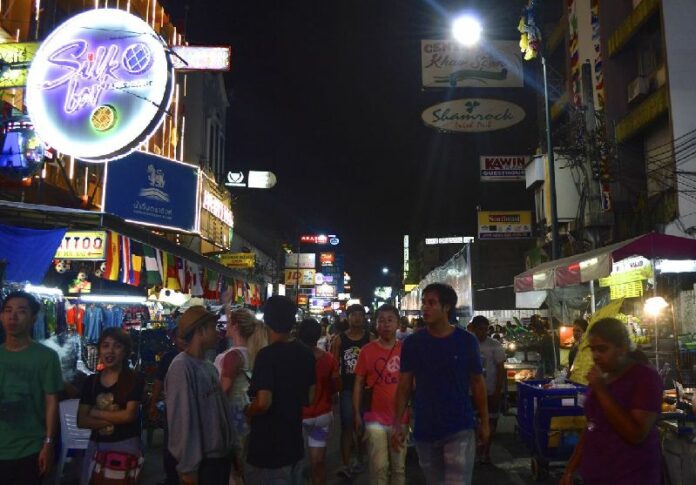 BANGKOK — The director of Thailand's Alcohol Control Committee has vowed to push ahead with a proposal to outlaw the sale of alcohol during New Year celebrations.
Although Dr. Saman Footrakul's previous attempt to pass the New Year booze ban was rejected by junta leader and Prime Minister Prayuth Chan-ocha, the public health official said today that he is not deterred.
"I will ask Gen. Prayuth Chan-ocha to support the outlaw of alcohol sales from 31 December to 1 January, and during Songkran [the traditional Thai New Year festival in April]," Dr. Saman said. "I'll also propose that he instructs all relevant officials to strictly enforce the ban."
Dr. Saman first publicly proposed the ban earlier this month, but the suggestion was immediately criticised by Thailand's tourism and nightlife industries.
Although Buddhism, Thailand's primary religion, forbids drinking alcohol, many Thais are considered to be avid or even heavy drinkers.
A 2013 report conducted by the Center for Alcohol Studies (CAS) shows that 31.5 percent of Thai people aged 15 years and over – or about 17 million drinkers – consume alcohol regularly. Each regular drinker is estimated to consume 7.1 litres of pure alcohol per year, the report says.
However, Dr. Saman told reporters today that a survey conducted by the Alcohol Control Committee also shows that a vast majority of Thais – 81 percent – support his ban on alcohol sales during the New Year holiday.
"This measure does not constitute a violation of the free market, because the ban would be equally applied to domestic and imported products," Dr. Saman said.
Following outcry from business owners across the country, Gen. Prayuth told reporters on 9 December that he would not ban alcohol sales during the New Year.
"There won't be any ban," Gen. Prayuth said. "The drinkers must learn how to exercise caution and control themselves. They must not drive when they drink. They have to be responsible for their own safety."
Dr. Saman has consistently argued that the ban is needed to reduce the high number of drunk driving incidents and deaths that occur annually during the New Year and Songkran holidays.
In 2014, at least 336 and 332 people were killed during the so-called "Seven Dangerous Days" of the New Year and Songkran holiday seasons respectively. Drunk driving is cited as the leading cause of car accidents during these days.
Dr. Saman, who was a physician before he took up job with the government, was also the major force behind the current 2008 Control of Alcohol Beverage Act, which is known for its stringent measures against alcohol sales and advertisements. Under the law, alcohol cannot be advertised on the media, and bar owners cannot offer any alcohol promotions or "happy hours."
However, in practice the law is largely ignored in Thailand.