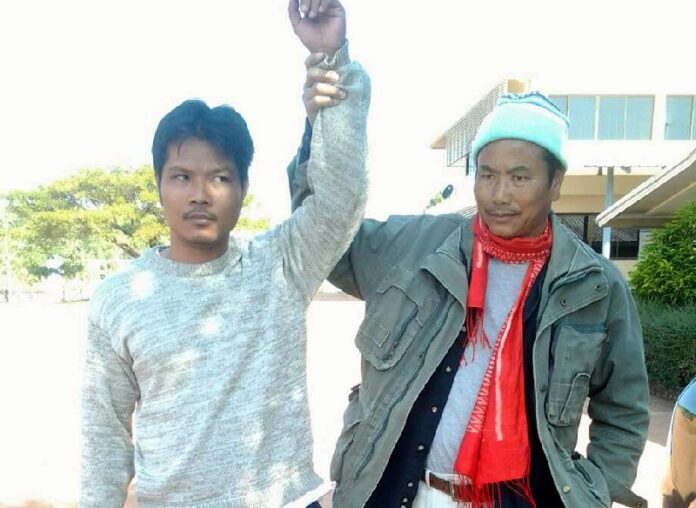 SAKON NAKHON – A state employee in Sakon Nakhon province has been declared the biggest winner of the last lottery draw of the year 2014, reaping 90 million baht in prize money.
Phanuchit Srihaklang, 36, who works at the local Provincial Administrative Organisation, said he picked the government lottery ticket with the number 461704 because he was inspired by the license plate number of his car, 7104.
"I was driving to work at the PAO, but another vehicle crashed into the back of my car," Phanuchit said.
Phanuchit explained that he merely wanted to buy lottery tickets that end with the number "04," but he could only find the ones with the number 461704. He told reporters that he bought 15 copies of the ticket with that number for 2,500 baht.
According to Phanuchit, he intended to use the money to pay off his family's debts. He said he would also pay for the education fees of all of his young relatives with the prize money.
"I will still work at the PAO," Phanuchit said.
Many Thais choose lottery tickets based on the number that is involved in accidents, tragedies, or any other uncommon situations.
For comments, or corrections to this article please contact: [email protected]